BE TRANSPORTED TO NEW REALMS WITH TODAY'S BEST INDIE POP SONGS
by Beca Arredondo
10/14/20
This is crazy. For me to have a job like the one I do. With so many talented musicians and great pop songs being released daily, it is such a privilege to be able to sit at my computer and filter through hundreds...no...correction, thousands of songs each and every week. It's fun ain't going to lie, but what is even more fun is being able to share the best of the best indie pop music with you all. We're not greedy with our finds. Nope, everyone deserves to hear the good music. So let's kick off the post with music featuring LUB, SOKO, Bea Miller, and more.
LAUV & CONAN GRAY - FAKE
Don't worry I am not calling you all a bunch of fakes by sharing LAUV and Gray's collaboration. The single "Fake" is a slice of pop deliciousness without the guilt of calories. Go ahead and send this particular track to all of those people who have done you wrong. Doubt they'll care but it will feel so good to call them by what they represent. #ENDFAKENESS
SOKO - LET ME ADORE YOU
To see SOKO like this is so endearing. She's a mother and omg, the footage of her during her pregnancy is giving me major feels. Hug your mommies kids, they're cooler than what you think they are.
BEA MILLER - WISDOM TEETH
Wisdom teeth do not make you any less or any more wiser. They're much more of a hassle, but anyways. I think I need to speak to Bea and tell her about my thoughts about wisdom teeth. But for now let's be grateful for her wisdom teeth being pulled out because with that came this bea of a track.
BEBE REXHA - BABY, I'M JEALOUS (FEATURING DOJA CAT)
Do you really think that dinner out with Bebe goes exactly how the beginning of the video portrays a date night with girlfriends? If it is then I want to be invited and eat a fortune cookie and be transported to 2019 or post corona. Anyways, Bebe and Doja Cat takes us through a super fun ride through many time periods and costume designs. This video is a win!
DUA LIPA - LEVITATING FEATURING DA BABY
Dua Lipa is queen. She without a word can seduce anyone with her eyes...but her voice and charm give her major brownie points. "Levitating" is the type of songs that whether you want it to happen or not will most definitely get stuck in your head and before you know it you'll be singing along to "If you wanna run away with me, I know a galaxy / And I could take you for a ride / I had a premonition that we fell into a rhythm / Where the music don't stop for life / Glitter in the sky, glitter in my eye / Shining just the way I like / If you feeling like you need a little bit of company / You met me at the perfect time."
LABRINTH - NO ORDINARY
Please do not wake me up from this dream I'm currently in. Labrinth has transported me into a better realm. His single " No Ordinary awakens all the senses of your body and gives birth to hope. Stop what you're doing and seriously give this track a listen.
EMOTIONAL ORANGES - ALL THAT WITH CHANNEL TRES
This vibe is everything!!!! Emotional Oranges and Channel Tres have delivered a freaking explosive bop that is so hot your ear piece will probably light on fire. Do not wait to listen to "All That." Click play right now and repeat!
JORJA SMITH - COME OVER FEATURING POPCAAN
Jorja Smith and Popcaan get the body rocking with their collaborative track Popcaan. I think YouTuber Paloma hits the nail on the head when she says "I used to be a fan... but after this, I'm a whole air conditioner." We are forever air conditioners! Lol.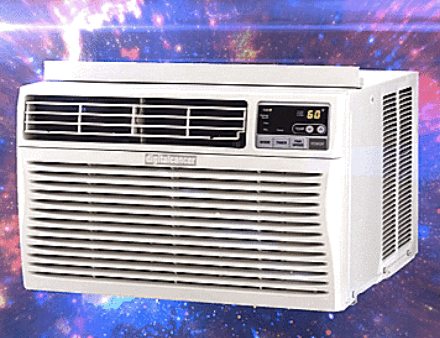 -
As always thanks a bunch for stopping by We Are: The Guard and joining us for another edition of the best indie pop songs. We'll see you next week my dudes.
Beca Arredondo is easily unamused with all things not related to her interests. On her good days you can catch her avoiding the California sun and glued to her Mac plotting the next big thing. If you happen to run into her on the street and notice her wearing headphones do NOT disturb her. She is not responsible for any possible damage. Aside from the above she's very sweet and perky and responds well to good music and food.