THE BEST INDIE POP SONGS TO KICK OFF DECEMBER
Image by Priscilla Du Preez on Unsplash
November is a thing of the past, which means there's just one month left to go in this crazy year. What does this final month hold for us? Only time will tell, but at least for this week, we've got these amazing new indie pop jams. If you're looking for something a little more festive, check out our Indie Christmas compilation!
"DRESS" - CHARLOTTE SANDS
On "Dress," Charlotte Sands is super into a guy who's comfortable with himself, singing "Dripping confidence / Lose my common sense /Kiss you till I'm sober /I love the way you wear that dress /Making everyone upset." Sands' lyrics spark an interesting conversation about masculinity and confidence, supported by catchy pop melodies, strong vocals, and fun production. When listening, does a *certain someone* come to mind???
"AIR ALI" - NAYA ALI
Montreal-based Ethiopian rapper Naya Ali is unapologetically confident on her new release  "Air Ali." She knows who she is, where she's from, what she's capable of, and she's ready to "take flight." In an Instagram caption, she shared that the song is about leaving home, but never forgetting the love and lessons she gained there, and how that all ties into her becoming who she is. The music video directed by Adrian Villagomez beautifully captures this concept.
"GUTS" - ELUERA
Gentle vocals, honest lyrics, and stellar production make Eluera's new single, "GUTS" one of our top indie pop releases of the week. Though the track is sonically light, "GUTS" packs a punch lyrically, and the production choices allow room for this. Eluera playfully and poetically tells the story of an ex who was too afraid to break up with her, though it was clear he was no longer feeling the relationship.
"NAME" - SPILL TAB
Off of her debut EP, Oatmilk, spill tab's "name" is a bedroom pop anthem. Infectious melodies, swirling synths, and groovy basslines support her lyrics about having an off moment with a partner.
"PAPERWEIGHT" - MELTYCANON
Meltycanon's beats are always unique, and always authentically him. Known for using new and fun sounds, he delivers on recent release "Paperweight." With it's bubbliness, lush synths, driving beat, and melody, "Paperweight" is short (less than 2 minutes), but serves up all that we love about Meltycanon.
"HAILEY" - WRENN
Whether you love it or hate it, you've gotta admit that TikTok has helped to identify some amazing new artists, and one of those is WRENN! On "Hailey," WRENN's poetic lyrics and clear vocals tell the story of a cheating partner. Instead of asking why they cheated, she asks why they had to cheat with Hailey. It's catchy, it's heartfelt, and all around proves why WRENN is one to look out for.
Looking for more music? Well, you're in luck! Every Tuesday, we drop our favorite new indie songs into our Weekly Indie A&R Chart playlist on Spotify! Be sure to follow to keep up with the best new tracks.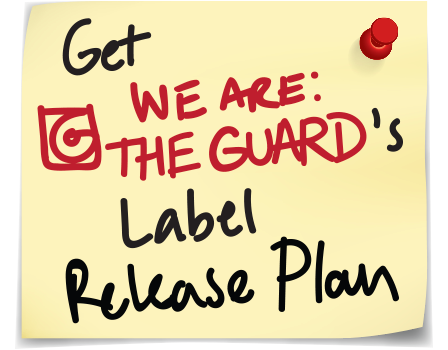 Arielle Tindel is from Cleveland, Ohio. She recently graduated from Berklee College of Music with degrees in Music Business Marketing and Songwriting. In her free time, Arielle can be found gardening or playing bass.