BEST INDIE POP - WEEK 3
I had a realization over the weekend as I was binging on Netflix, and if you've been on Netflix lately you'll know exactly what I am talking about. We literally are the Marie Kondo's of music but in a way less creepy kind of way. We enter your homes each week and share with you music that brings joy and meaning to your life. Like hello, we filter through a lot of music and shed off the joyless crap that nobody needs to hear. Am I right or am I right? I'm totally spot on here. Moving on… so today's top songs come from Jungle, Jaira Burns, Perfume Genius, and yup, you guessed it, much more.
JUNGLE - CASIO
For a song that will whisk you away to a lighter place turn your ear to the funky always fresh beat coming from the collective Jungle. Taking place in a dark lighted lounge, the sadness in the words found in "Casio" takes a turn towards the sweeter side thanks to the smooth moves shown by the band members. "Casio" forms part of the collectives studio album For Ever,  out now.
MXMS - AFTERNIGHT
This is me shamelessly tooting our horn. Toot! Tooooooot!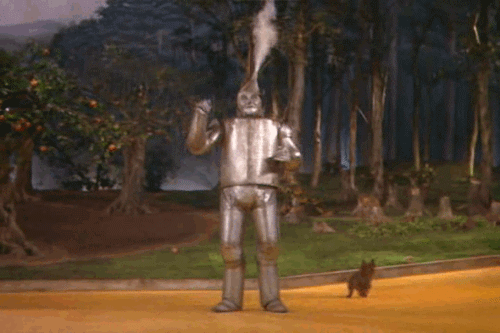 Our sister label's signees, and obviously super talented dark pop duo, MXMS have landed a sweet spot of Sheepy's playlist. Soon, everyone will recognize their talent and then world domination. Muahahaha.
JADE BIRD - I GET NO JOY
Rocker Jade Bird has been compared to Alanis Morissette and Janis Joplin to name a few, but those are some pretty big names to live up to. While there is a resemblance, she in today's times is the voice of her generation, much like Morisette and Joplin were once the voiced of their time. Bird's songs such as "I Get No Joy" are simple and transparent. There is no hiding behind synths or elaborate melodies, it's just her and her honest straightforward lyrics. 
JAIRA BURNS - NUMB
Singer-songwriter Jaira Burns just celebrated her 22nd birthday and to spread her love to all she dropped her new pop single "Numb." Though her lyrics say she's been drinking till she's numb and for other reasons than feeling fine, we're hoping she had a great b-day and that she knows her music is fire and if she drinks she should call us, we'll keep her company and cheer her up.
WALK THE MOON - TIMEBOMB
Who in their right mind does not feel like getting up and dancing?! Walk the moon can make anyone dance, even if were cemented into the ground, their music has the power to make you move. If you ask us, "Timebomb" is another smash from these guys that will possibly be as popular as "Shut Up And Dance."
NAS - EVERYTHING
Since most of the population nowadays has short attention spans, music like Nas may go unnappreciated, meaning many will be missing out depthness and significance of songs such as "Everything." Yes, rap can go beyond strippers, booties, money, drugs, and reach a deep level of intellectual reflection and thought.
TROYE SIVAN - LUCKY STRIKE
Troye Sivan delivers the ultimate dance party in the form of a love song and couldn't be more perfect. Skipping stones on your lovers body while snuggling in his arms sounds like place we would all like to be. Sivan strikes pop gold in "Lucky Stirke." Now go and find yourself somebody to love.
ALICE MERTION - FUNNY BUSINESS
The bouncy flirtateous beat found in "Funny Business" lightens the tone for Alice Merton. In "Funny Business" we find Merton a bit more playful but with the same no BS attitude that caught our attention when she first came into the scene. Her mood is still very much straighforward and don't you dare eff with her because if she ain't feeling you she won't be talking to you.
LOST KINGS & LOREN GREY - ANTI - EVERYTHING
Kids these days will connect with Lost Kings' track "Anti-Everything." Everyone 21 under seems to not give a crap about anything but themselves...but you know what, after listening to this song there is hope for me knowing that love is the cure to heartless indiviuals.
And now, for our 10th and final track I give you the complete playlit of this week's top indie pop songs on Spotify. Why… you are so very welcome. Enjoy and if you liked what you hear do us a solid by following us on Spotify.
Beca Arredondo is easily unamused with all things not related to her interests. On her good days you can catch her avoiding the California sun and glued to her Mac plotting the next big thing. If you happen to run into her on the street and notice her wearing headphones do NOT disturb her. She is not responsible for any possible damage. Aside from the above she's very sweet and perky and responds well to good music and food.