BEST OF INDIE POP - WEEK 5
It's only January and we are already in full swing of things. It didn't take long for the music to pick back up, which is a great thing because it keeps us busy. But if you're feeling overwhelmed and don't know where to start you can always turn on the radio and hear the same songs over and over on repeat all day and miss out on the freshest indie pop songs being released … or, you can swing by our Best of Indie Pop playlist on Spotify and listen to all the latest pieces we are loving. But for sake of this post, let's scroll through the best of indie pop here first and then you can feel free to head over to the big green circle.
Today's featured artists include Jonas Blue, Kelsey Karter, Dua Lipa, and more. Enjoy and support the music you love by following them and us everywhere!
JONAS BLUE, NINA NESBITT - DESPERATE
When you've had a successful career creating platinum hits for artists, it is only natural to launch your solo career … and why not?! Singer-songwriter-producer Jonas Blue has done just that and has recently released his debut album Blue,  which includes the key single "Desperate" featuring the vocals of pop singer Nina Nesbitt. Let the uptempo dance melody sink into your skin as you let the beat take over your senses.
CHAKA KHAN - HELLO HAPPINESS
We've been meaning to feature "Hello Happiness" the minute it dropped why? Because hello??? The message is clear in the lyrics, in the music, and its mother freaking Chaka Khan!!! The Queen of Soul use to tear up the stage and she clearly is still a force to be reckoned with.  "Hello Happiness" is the lead single of the same titled album dropping Feb 15th. Bust out your mom's bellbottoms or not, and get ready for your body to move in ways unimaginable to you.
TERROR JR - PRETTY
From the pop duo's most recent album Unfortunately, Terror Jr., David Benjamin and Lisa Vitale deliver a pop gem so fresh, so good, so true that hopefully it will serve as a mind cleanser and clear you of all the garbage stored in your brains. The band explains the meaning behind pretty and it's as simple as "It's painful chasing something that inherently can't last... But we all do it... And we shame ourselves for it... The never-ending cycle of vanity and fuckery... Rinse and repeat."
DUA LIPA - SWAN SONG (FROM ALITA BATTLE ANGEL)
I love Dua Lipa, but I think this right here is my favorite version of her. Perhaps the imagery in the video helps a little, but the overall vocal cry in "Swan Song" is the realist production in my opinion, it's the kind of track that makes you take action and rightfully so since it's part of an upcoming cyberpunk action film based on Yukito Kishiro's manga Gunnm, Alita: Battle Angel. Who's down to see it with me?!
KELSY KARTER - HARRY
If being gorgeous and having talent is not enough these days to get the attention of the boy your crushing on, then you go off and write a song about the person of interest and wait for them to call or text you. Am I right?! Nope … if you you REALLY want them to notice you, you need to pull a Kelsy Karter and tattoo their face on your face because that's love y'all. Here's the image of Karter's new ink featuring the face of Harry Styles.
BILLIE EILISH - BURY A FRIEND
Cringe to the max! Watch Billie Elish's new video for "Bury A Friend" but I warn you: PROCEED WITH CAUTION.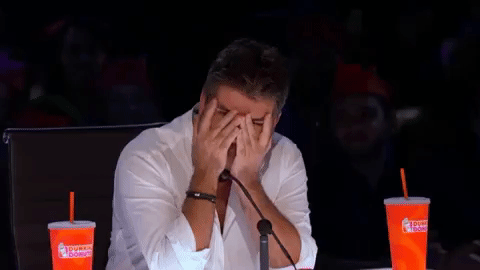 FLETCHER - UNDRUNK
Well hello honesty. We all wish we could undo the things we've done when we've been drunk, but not all of us have the balls to be as honest as singer FLETCHER in her single "Undrunk." This woman is my hero.  "Wish I could get a little undrunk / So I could uncall you / 5 in the morning / I would unfuck you / But some things you can't undo."
THUTMOSE - WAIT UP (PROD. AVEDON)
Brookyln rapper takes listeners on a joyride with his laid back single "Wait Up." Just make sure that when you listen to the above that you have a fire extinguisher near you or risk experiencing what happened to Chiseled Adonis.

LAUV & TROYE SIVAN - I'M SO TIRED
OMG!!!! Is this really happening? Are LAUV and Troye Sivan possibly dating and this is their way of announcing it to the world?  I need answers!
SOFI TUKKER & ZHU - MI RUMBA
Looking for THE song to get freaky with tonight? Look no further because Sofi Tukker together with ZHU will get your baby making motors going. Their electro dance single "Mi Rumba" will bring out the naughty in you and leave you dry humping your way into the weekend.
-
Hope you enjoyed all ten indie pop songs we selected this week. We threaten to return next week with more beats to brighten up your day.
Photo by Max Felner on Unsplash
Beca Arredondo is easily unamused with all things not related to her interests. On her good days you can catch her avoiding the California sun and glued to her Mac plotting the next big thing. If you happen to run into her on the street and notice her wearing headphones do NOT disturb her. She is not responsible for any possible damage. Aside from the above she's very sweet and perky and responds well to good music and food.