BEST OF INDIE POP - WEEK 9
Welcome back everyone to another edition of We Are: The Guard's Best of Indie Pop. I hate to be rushing today's feature a bit but I've got a baby in the oven waiting to come out and she literally can pop out any second. Perhaps today's songs will help her come into the world a bit faster. For everyone else not preggo the below tracks will make the body feel good. Enjoy the following from Lizzo, bulow, gnash, and more. As for me, I'm going to be twerking to the beats and swaying my hips until delivery.
LIZZO - CUZ I LOVE YOU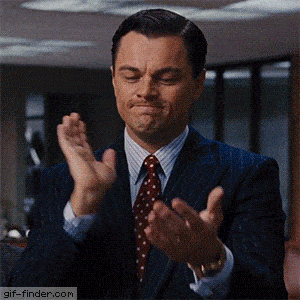 Yassss!!! This is hands down the best work out of Lizzo. "Cuz I Love You" takes the rapper to a whole new level of greatness. Her vocals can literally make those once were unable to hear cry. Stay tuned, Lizzo's third LP Cuz I Love You will be released on April 19th.
YEARS & YEARS, MNEK - VALENTINO
We were literally swamped on V-Day as far as deciding which songs to highlight, but being that the month of love is yet not over, here's another little gem who's dancing beat you will love. Olly and MNEK are like totes adorbs in "Valentino." Watch them above as they make you re fall in love with love.
ARI LENNOX, J. COLE - SHEA BUTTER BABY
Has a song ever left you speechless after listening to it? This song right here is it. Ari Lennox and J. Cole deliver a track and video that will leave you speechless. So hawt, so steamy it will leave you wanting to make some babies tonight. Okay so perhaps not leave you wanting to make a baby, but it will definitely put you in a mood to want to get down with your S.O.
GNASH - IMAGINE IF FEAT.  RUTH B.
Imagine if gnash and Ruth B. were to collaborate on a single. Oh Wait! They did. Their voice are like butter on pancakes on a warm sunny Saturday. Even though "imagine if" is a song about being able to turn back time and fix his mistakes, there is hope in the air of things in the future being alright.
ASTRID S - SOMEONE NEW
Astrid S be looking like she's ready to snap someone's head off in her music video for "Someone New." The prettier the woman the crazier they are, or that's what I've heard. But don't take my word for it, just listen to Astrid S as she herself confesses how she is sounding more like a psychopath when she feels unwanted.
OMAR APOLLO - ASHAMED
There are many things to love about Indiana singer Omar Apollo, one of the main things being his funky freshness. He's the hot sauce on pizza, he's the pickle juice on hot Cheetos, he's hand sanitizer on paper cuts. The unexpected is to be expected with this artist. Hop on the Apollo wagon before he's too hot.
HARRY HUDSON - JUST SLIDE FEAT. JADEN SMITH
Harry Hudson knows all too well that one of the worst things that could be done to a person is to not being on the same page as the other person when it comes to the feels. Don't you just hate it when you're feelings are more invested than the other person. All Harry Hudson and I want people to do is to be direct. Is that too much to ask?
BULOW - SWEET LITTLE LIES
Rising pop artist  bülow transport us to the early 2000s in "Sweet Little Lies." Her calming voice reassures listeners that though there is trouble in the waters a sweet little lie can calm the storm. Now we all know lies have short legs, but I guess they serve as a temporary bandaid.
THE BLACK EYED PEAS - GET READY
For those who grew up listening to the Black Eyed Peas recognize the familiar beat in the bands latest single "Get Ready." The track is taken from their album, Masters of the Sun, Vol. 1, and it showcases the transition from pop to hip hop. Don't know about you guys, but we're digging their journey back to their roots.
Now, for those looking for more pop gems, no need to do a deep search on the internet, just click play on our Best Indie Pop playlist on Spotify and enjoy. We'll see you all next week.
Photo by Raphael Rychetsky on Unsplash
Beca Arredondo is easily unamused with all things not related to her interests. On her good days you can catch her avoiding the California sun and glued to her Mac plotting the next big thing. If you happen to run into her on the street and notice her wearing headphones do NOT disturb her. She is not responsible for any possible damage. Aside from the above she's very sweet and perky and responds well to good music and food.