BEST OF INDIE POP - WEEK 15
Oh heck yeah, let's do this. The sun is radiating heat over Los Angeles today and I'm in an unusually good spirit. Could it be that this week's Best of Indie Pop songs are rubbing off their good vibes on me? I don't know but I'm not about to let anyone kill my vibe. Instead I'm going to spread my high spirits on to you and you and everyone following along and reading about today's featured artists. Whatever you are up to at the moment STOPPPP and lend an ear to the following songs from Drake, Louis The Child, Alison Wonderland and more. Scroll through and play, I guarantee you're going to like what you hear or your money back. Just kidding, I'm just another broke millennial living off my retired parents ... that's partially true. Moving on. Anyways check out the below and for instant access to today's music you can follow We Are: The Guard - Best of Indie Pop Daily on Spotify.
A-TRAK & YAHME2 - PRAYER HANDS
Translation: Listen to this song. Share this song. Listen to this song. Share this song. A-Trak for prezzz.  Listen to this song. Share this song. Listen to this song. Share this song. A-Trak for prezzz.
DRAKE - NICE FOR WHAT
As with almost every Drake song, "Nice For What" is looking good on the trending charts. The banger hit last week and it is well on it's way of having 21 million streams on Spotify. What's more impressive is our girl Big Freedia lending her vocals to the bounce influenced track. Sure, it's different than any other Drake song, but that's Drake, always churning out new sounds and featuring the next hot thing in music. So keep your ears peeled for the sound of Big Freedia and her New Orleans bounce that is bound to sweep over the nation.
TOVE STYRKE - ON THE LOW
Moving into something slower that may feel somewhat of a chill track rather than a moving beat is Tove Styrke with her single "On The Low." You may not feel the urge to thrust your hips to any of this action but "On The Low" captures all the craziness that one would do for love. Stay tuned for her sophomore album Sway, coming out May 4th.
JANELLE MONAE - PYNK
Janelle Monae and Grimes team up on "PYNK." By the time you are through watching the video for the single taken from Monae's upcoming album Dirty Computer, you'll have poooosssaaaaaayyy on your mind. But don't feel guilty for thinking about crotches because "PYNK" is exactly about "pussy power," Monae's words not mine. So go on and sing it, flaunt it, and embrace it. Freedom!
LOUIS THE CHILD - SHAKE SOMETHING FEAT. JOEY PURP
It's been a long time since I've been able to bend over to the floor and touch my toes, but thanks to "Shake Something" I'm a whole new person. It's part early 2000s hood hop (J-Kwon's "Tipsy" to be exact) and part 2018, and a whole lot of love from Joey Purp. If this piece right here by Louis The Child doesn't get your feather shaking then I don't know what will.
SOFI TUKKER - BATSHIT
Yeah I know I featured "Batshit" in last week's Indie Pop, but hello … this is different it's the official video and it features Sofi + Tukker doing all sort of batshit crazy stuff like running through the desert chasing after your band mate with an axe, and oh yeah .. totally ripping off Rod Stewart, but it's all good because I think this beat is too sexy for my shirt so sexy it hurts. Teehee. For reals though, this stuff is good enough to eat and put on repeat.
ALISON WONDERLAND - AWAKE
Are you still with me? Okay great … I've got's something that will cradle you 'till your heart's content and it comes in the form of a sweet heartbreaking single from Alison Wonderland. The trouble with love is that it's not freaking easy especially when you face the facts, here the Australian producer wraps our emotions and words in to a perfect 3 minute plus track. Grab the tissues because this one kind of hurt.
AMINE - CAMPFIRE FT. INJURY RESERVE
Is it possible to deliver bad ass beats and bad ass lyrics while being funny af without losing the seriousness of the matter. ABSOLUTELY! With Injury Reserve producing suave beats and Amine on vocals, there is no wrong that can be done.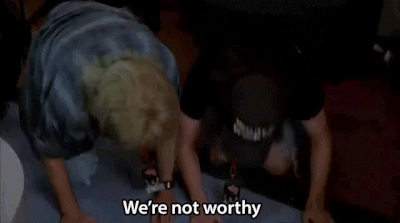 A$AP ROCKY - A$AP FOREVER FT MOBY
Because A$AP ROCKY thinks Moby is dope (yes Moby is the shizzzz, don't fight me on this one) he featured "Porcelain" on "A$AP FOREVER." The downtempo electornic sample from Moby injects a whole new level of meaning to rappers single. If it's hype and new followers he's trying to build then consider me converted. #A$AP$eva
CALVIN HARRIS, DUA LIPA - ONE KISS
Lounge beat, poolside vibes, hot sweaty nights … yasss!!! Sounds like I have a new song for the long steamy summer nights. Let the funk take over your body and strut yo stuff.
--
And there you have it. This concludes this week's human curated songs of the past week in Indie pop. P.S. be sure to enter for a chance to win a 12 month subscription to Spotify premium. Click here for details.
Photo by Demetrius Washington on Unsplash
Beca Arredondo is easily unamused with all things not related to her interests. On her good days you can catch her avoiding the California sun and glued to her Mac plotting the next big thing. If you happen to run into her on the street and notice her wearing headphones do NOT disturb her. She is not responsible for any possible damage. Aside from the above she's very sweet and perky and responds well to good music and food.