BEST OF INDIE POP: WEEK 2
I assure you that even though the world and its issues seem to be giving us the most epic made for reality tv s**t show, we are still very stable geniuses. We can only truly say that because the music keeps us sane in the membrane and insane all at the same time. We're just glad it serves as a distraction from life outside our earphones. And for that, this week we thank Superorganism, BLVK JVCK, Soleima, and the artists featured as part of our best of indie pop songs of the week. There's plenty melodies, hooks, and beats to keep your blood pumping for another day.
SUPERORGANISM - EVERYBODY WANTS TO BE FAMOUS
One of the acts we are most excited about is the very oddly satisfying sound from UK group Superorganism. Their latest release "Everybody Wants To Be Famous" perfectly sums up the mentality of the kind of world we live in. The simplicity in the lyrics and the amazingly produced video channels what we all want, and that's to be internet famous no matter the cost. Their self-titled debut album, drops March 2, 2018.
DIE ANTWOORD - UNCLE JIMMY (SKIT)
Ok, you got me. So perhaps this may not be what you call music, but oddly enough the 2012 "Uncle Jimmy" skit popped to mind when I read the news today about Jimmy Iovine announcing that he's leaving Apple for whatever reasons. The skit … it's just ..well .. just as creepy as the first time I heard it.
KENDRICK LAMAR & SZA - ALL THE STARS
SZA and Kendrick Lamar come together once again to remind us of just how perfect of a duo they make. Sorry Jay Z and Beyonce, I hereby dub Kendrick Lamar and SZA the new royal music duo. We may not hear them do what they do best as in spitting out lyrics, but stepping the pace down every now and then is all good, especially when you have a sweet groovy beat in the background.
CHLOE x HALLE - THE KIDS ARE ALRIGHT
T-A-L-E-N-T. The sister duo signed to Beyonce is an absolute beaut! Their contemporary RnB sound in "The Kids Are Alright" is everything you would want out of a feel good track. These two evoke the life of youth with lyrics like"Everything is new 'cause we another innovation/ Call it how we see it we a genius generation." Be sure to keep these two on your watch list, you know they're going to be biiiiigggg.
BLVK JVCK - MINE LUV FEATURING H.E.R.
I'm getting all sorts of signals from my body at the moment that the only way to figure out what to do with them is to dance them out. Just like the RnB songstress expresses that she wants more in "Mine Luv," I want more of this sound. Producer BLVK JVCK are making all sorts of fly music, and this little gem is an exceptional follow up to their debut track "Mind Games."
LEON - NO GOODBYES
Nothing makes for a great start to the day like a grandiose dreamy pop song that makes you want to tear out your heart! Swedish songstress makes me think back to that one time I was in a dark place, but as I learned and the song reminded of there are three stages to this: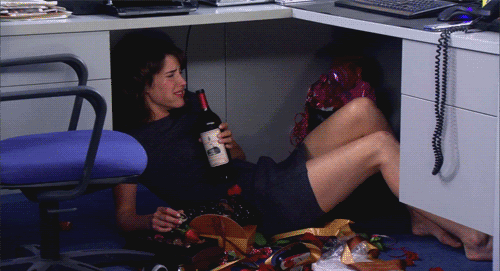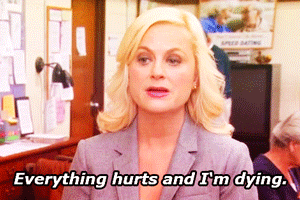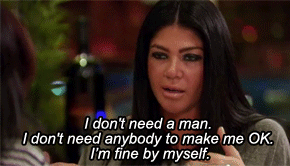 17 MEMPHIS - UNDER THE NIGHT
Nowadays, there are very few things that blow my mind, so when something good happens to cross my path I squeal like pig and chase my tail in excitement. And right now is one of those moments. TYSM and Felix Snow are officially my new Tim McGraw & Faith Hill of 2018. After creeping, I mean researching TYSM on Instagram, I learned that she's got mad talent, a fresh sense of style, and is dating Felix Snow ... what am I doing with my life?! #goals Anyways, these two make anyone get excited about country music.
SOLEIMA - LOW LIFE
Can you be any cooler Soleima?! Her polished sound can only be described as eatherially engaging. Listening to "Low Life" will make you wish you were kicking it with her and walking down the wrong street of life because why not!? In this life, with this song, you can do whatever you want because Soleima tells us we can. Have a listen for yourself and please don't ever take yourself too seriously.
CHARLIE PUTH - IF YOU LEAVE ME NOW (FEATURING BOYS II MEN)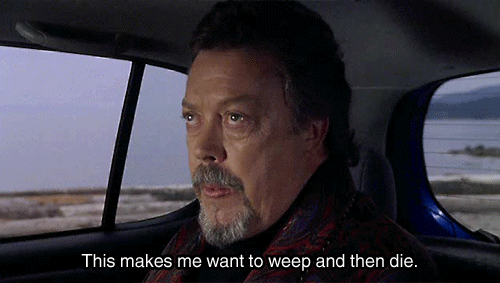 JUSTIN TIMBERLAKE - FILTHY
Justin Timberlake is back and he's sounding a lot like the late George Michael if you know what I freeek, I mean..if you know what I mean, and I'm digging it. Even if Justin does look like a creepy version of Steve Jobs and has ripped a page off of his FutureSex/LoveSounds days, the funk he's bringing makes "Filthy" almost as enjoyable as listening to Bruno Mars. On that note ...
Before you all try to pull a James Franco and snatch the mic away me, let me just say that I threaten to return with more indie pop tracks next week. Until then, tell me how much you loved this post on Instagram.
Photo by Barbara Alçada on Unsplash
Beca Arredondo is easily unamused with all things not related to her interests.  On her good days you can catch her avoiding the California sun and glued to her Mac plotting the next big thing. If you happen to run into her on the street and notice her wearing headphones do NOT disturb her. She is not responsible for any possible damage. Aside from the above she's very sweet and perky and responds well to good music and food.