BEST OF INDIE POP - WEEK 20
Just this morning I was reminded that the best part of waking up is a hot steamy playlist full of the catchiest pieces of ear candy from around the interwebs. Just ask today's feature artists … they'll be sure to back us up on this one. All you have to do is combine today's pop tracks with your morning ritual for a jolt to your day, no downside to this, we guarantee it. So how about we dive straight into this week's pick before my caffeine high wears off. Today we've got some new music from jesse saint john, GRAACE, Noah Cyrus, and more.
JESSE SAINT JOHN - FAKE IT
We Are: The Guard's very own jesse saint john has official dropped his second single "FAKE IT." Oh but you guys, it is no coincidence that his latest track is a certified hit. Jesse's been busy at work writing with other music greats like Britney Spears and Camila Cabello, but this, this is his time to shine and it is too good to miss. Be sure to stream on Spotify <3
KERO KERO BONITO - TIME TODAY
Kero Kero Bonito's video for "Time Today"  leaves us with all sorts of questions. Is this transitional art? Is it an auditory cleanse? A spiritual awakening? A path to enlightenment? We're not sure, but if KKB needs a shoulder to cry on or an ear that will listen they can count on us, we're here waiting for that hotline bling.
GRAACE - KISSING BOYS
There will always be that someone who will be your first love, all others are just people you use to get over that one person who tore you apart. Here to confirm my thought is the fresh face songstress GRAACE with her debut track "Kissing Boys." This is the type of tune we can enjoy while we bury our emotions in food.
NOAH CYRUS & MAX - TEAM
Noah Cyrus and Max are giving me a serious case of the chills with "Team." If listening to the tune doesn't pull tears out wait until you read this: The cover is actually a photo of my grandparents who met on a Monday, got married on Friday and were together for 29 years until my grandpa passed away when my mom was 19."
DARCI - ON MY OWN
For those who've been craving a slow burner, the mysterious RnB duo DARCI is back with a single so hot it should come with a caution. One listen and you'll be all sorts of messy cause the rhythm on this will have you swinging those uncoordinated hips of yours left and right. The only downside to "On My Own" is that it leaved us craving more.
AARON TAOS - VENOM
Listen up because here's a secret y'all should be aware of: The hotter the girl, the crazier she is … or something like that. Store this info somewhere in your head and be sure to refer to it when needed. Unfortunately some men fall victims to the crazy ones like the tale told by the hearthrob Aaron Taos.
CITY GIRLS - ONE OF THEM NIGHTS
World watch out! City Girls is about to be your new favorite female duo. I'm so ready for Friday!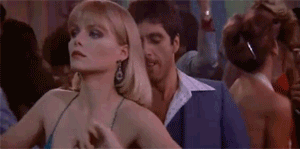 EMOTIONAL ORANGES - MOTION
L.A duo Emotional Oranges debut track "Motion" is the coolest/dopest track to hit the dance floor this year. There is some strong vibes coming from the standout track. It's a steamy flirtatious single with one big disappointment … it's far too short. Luckily for us we can hit the play button over and over and over.
KIIARA - MESSY
"Messy" has pop hit written all over it. Kiiara returns with a delicious track and video that make our job of filtering through music worthwhile. And we are so totally bias on this one because our sister company's very own songwriters Jake Torrey and Noah Conrad are behind the production of this irresistible track. So play it, share it, and play it some more.
--
And just like that we wrap up this week's Best Of Indie Pop column. If we missed anything or have a suggestion you can hit us on on Twitter, Instagram, or Facebook! See you babes next week.
Photo by ian dooley on Unsplash
Beca Arredondo is easily unamused with all things not related to her interests. On her good days you can catch her avoiding the California sun and glued to her Mac plotting the next big thing. If you happen to run into her on the street and notice her wearing headphones do NOT disturb her. She is not responsible for any possible damage. Aside from the above she's very sweet and perky and responds well to good music and food.