BEST OF INDIE POP - WEEK 20
Good things come in pairs, but great things come in five sets of pairs. Quick, five multiplied by two. Yes, ten! Ding, ding, ding. If we dig a bit deeper we come to find out that ten is the number that signifies new beginnings, meaning … it's the beginning of an all-new Best of Indie Pop. And you know we've got you covered for that because it's Wednesday duh. And on Wednesdays, we listen to indie pop.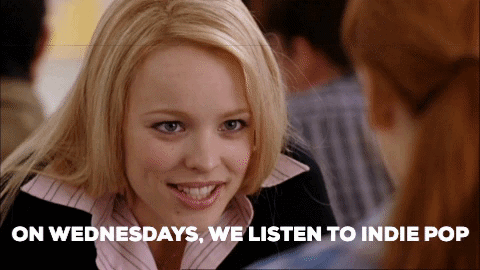 For the next half hour or so enjoy the following featured songs from Tyla Yaweh, Vanic, Ambjaay, and more.
TEAMWORK., NINA NESBITT, AJ MITCHELL - AFTERHOURS
Duo teamwork. launch themselves into the spotlight with their debut single "Afterhours." This made for summer fun banger enlists two of pops hottest voices, Nina Nesbitt and Aj Mitchell. It's no coincidence that this track sounds like an instant smash because the two producers behind teamwork. have long been working behind some of music's big hits. The bar is set high with this debut, and we are sure that our expectations will be satisfied with further releases.
FITZ AND THE TANTRUMS - I NEED HELP!
Fitz and The Tantrums are developing to be more intuitive than my own sense of self-awareness. Just when I thought I could do it all myself, FATT comes bashing in, tearing my wall down, and reminds me that I NEED HELP! Thanks guys, I'm sure you're next single will tell me to call my mom.
VANIC - SAVE YOURSELF FT GLORIA KIM
Vanic's single "Save Yourself" gets your heart racing with its sleek production while Gloria Kim's vocals lure you into a layer of warm love. You'll find yourself melting as you envision Kim personally whispering the lyrics "I'll be there for you."
FLYING LOTUS -  MORE FT ANDERSON PAAK
We've been here before, you know, where you feel like nothing can go wrong because with something sounding so right life seems to be going well. That's the overall feel you get when tuning into Flying Lotus track "More." The single comes with some pretty far out visuals where Flying Lotus and Anderson Paak star in a short animated sci-fi video. "More" is part of on Flying Lotus' upcoming album Flamagra, dropping  May 24.
TYLA YAWEH - HIGH RIGHT NOW
Conspiracy theories are hot right now of whether or not the rapper who claims his last name is God's name is an industry plant. Who am I to judge and why am I to care. If the industry is behind the production of Tylah then high five to him for signing over his soul to the industry. Not many can survive long enough to even be talked about...so by the looks of it, it's looking pretty good for Tyla Yaweh who is well on his way to blowing up big time.
A$AP FERG - PUPS FEAT A$AP ROCKY
Caution guys… I straight up played this track and this is what happened.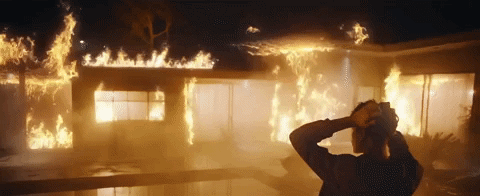 KAIIT - MISS SHINEY
I'm going to let you in on this week's swetest discovery. Australian singer Kaiit spreads good vibes in "Miss Shiney." The single is so dang good it's dripping in deliciousness. In regards to the single, Kaiit says, "this track is more of a reminder for me, something I listen to when I'm trippin' and need something to remind me that I got this! You that girl, and people heal from my words!"
GRACE CARTER - DON'T HURT LIKE IT USED TO
We all have a threshold and when enough is enough you have to do like Grace Carter and move on. In "Don't Hurt Like It Used To" Carter's standout vocals tell a story of finding strength to leave behind something that was toxic. It's a song that many will find comforting and hopefully will feel empowered to do what they know they have to do for the sake of their own good.
PRETTYMUCH - PHASES
Holy smokes Batman five piece boy band PRETTYMUCH has a monster of a hit with "Phases." It's got the right hook that lingers in one's ears for dayzzz. I listended to this only once and now I can't get the lyrics out of my head.
AMBJAAY - UNO
You will not need Googgle Translate to be able to realize that "Uno" is the next craze. Start practicing how to roll your rrrrr's because rapper Ambjaay will be the most talked about artists this summer.
We'll catch you all next week with more indie pop tunes.
Photo by Valerie Elash on Unsplash
Beca Arredondo is easily unamused with all things not related to her interests. On her good days you can catch her avoiding the California sun and glued to her Mac plotting the next big thing. If you happen to run into her on the street and notice her wearing headphones do NOT disturb her. She is not responsible for any possible damage. Aside from the above she's very sweet and perky and responds well to good music and food.