BEST OF INDIE POP - WEEK 22
Have you ever stopped to think to yourself that all you're missing in your life is music that you will probably hear on the radio five months from now (or perhaps never)? So you bike to your nearest record store only to find out they closed last year because who buys records when it's singles that really matter. Then you realize your bike just got jacked and you are stuck walking back home because your cards are all maxed and you can't afford an Uber or to pay your friend for gas. Ugh! Don't you worry about a thing, We Are: The Guard has got you covered with 10 new indie pop singles that will have you dancing till your feet fall off and hips break down.
DJ KHALED - JUST US FT. SZA
Say what you want about DJ Khaled, I'm here for SZA. Yeah sure it' basically Ms. Jackson and by the time the chorus drops you're singing at the top of your lungs "I am for real ...ooooh, never meant to make your daughter cry, I apologize a million trillion, bazillion times because this song got haaaaaccckkked." But you know what … another one, we the music.
DIPLO - NEW SHAPES FEAT, OCTAVIAN
"New Shapes" forms part of Diplo's most recent EP Europa and for the single, he features London rapper Octavian who comes as a surprise. Rather than hearing bars after bars, listeners are treated to soft crooning voice that easily wins you over. Enjoy the visuals. 
GIRLI - UP & DOWN
Oh how I love GIRLI. One could always count on her to say what you wish you could say but are afraid to do so. GIRLI's cheekiness is on fire on "Up & Down." With memorable lyrics that can be compared to wine stains that are hard to wash off, this single is one to be blasted on the highest volume. 
WILL.I.AM FEAT LADY LESHURR, LIONESS & MS. BANKS - PRETTY LITTLE THING
To celebrate the launch of a new collection for fashion brand PrettyLittleThing will.i.am and Lady Leshurr, and Lioness, and Ms. Banks collaborate on a single so explosive it gives birth to new colors and textures. All the looks in the video can be purchased via PLT. 
EASY LIFE - HOUSEPLANTS
The five-piece boy band, Easy Life, hailing from the UK is a gem who begs to be heard. They turn ordinary things like houseplants into an emotional nostalgic tale. For those long hot muggy summer nights, Easy Life is the band to hold you over until the cooler winds of fall.
LOUD - SOMETIMES, ALL THE TIME FEAT. CHARLOTTE CARDIN
My French is way rusty, but it's enough to for me to know that Canadian rapper Loud and songstress Charlotte Cardin are the hottest thing this week. The two come together to tell a story about a long distance relationship that is on the brink of breaking. Listen, weep, and repeat.
THE MARIAS - BABY ONE MORE TIME
I ain't no Britney but this is Britney approved.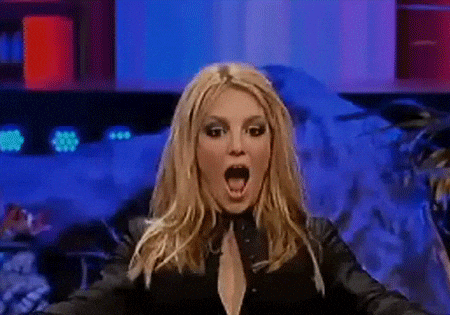 YUNGBLUD - PARENTS
We are all a tad bit screwed up in the head thanks to our past, the environment around us, social pressure and in Yungblud's cased his parents. "'Cause my high hopes are getting low. Because these people are so old, The way they think about it all, If I tried, I would never know." The song pretty much establishes the idea that this guy had a pretty rough upbringing.
SIGALA, BECKY HILL - WISH YOU WELL
Do you smell that? It smells like a summer banger. Sigala and Becky Hill deliver the ultimate kiss my bootay good-bye song. "Wish You Well" sets you free to do whatever your body and mind desire. It doesn't matter how crazy your ideas may be because tough this song is about the end of one thing it is the beginning of something bigger and better."
DOTCOM - GANG SHIT FEAT LIL TOE
Marshmello drops another heavy one … no, wait dotcom….my bad. Marshmello returns as dotcom in "Gang Shit" featuring Lil Toe, and together they deliver a synth coated booty bass dropping piece that will leave your granny and granpoo bouncing in their wheelchairs."
Thanks for pop - ing in. We will be back next week with more indie pop songs.
Photo by Seth Doyle on Unsplash
Beca Arredondo is easily unamused with all things not related to her interests. On her good days you can catch her avoiding the California sun and glued to her Mac plotting the next big thing. If you happen to run into her on the street and notice her wearing headphones do NOT disturb her. She is not responsible for any possible damage. Aside from the above she's very sweet and perky and responds well to good music and food.