BEST OF INDIE POP - WEEK 24
What you are about to read through and listen to today are ten of the best indie pop songs that we curated for you. They're 100% fresh and guaranteed to light up your week and most likely make the temperature rise up … so you may want to open up a window or put the AC on max because you'll be bopping your head and swinging your hips to the latest from DUCKWRTH, Black Eyed Peas, Passion Pit, and more. Scroll through and enjoy the tunes before the word gets out and they get overplayed.
DUCKWRTH - SOPRANO
When DUCKWRTH's single "Soprano" first dropped I immediately thought "what would my mother say?"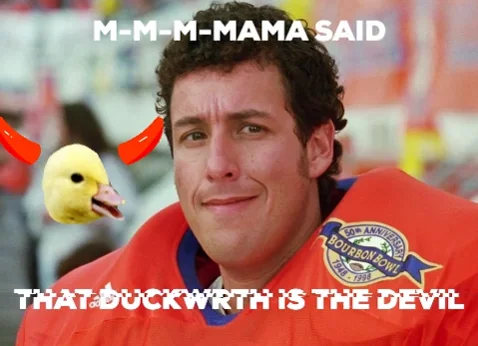 This right here is solid flames. Flame emoji x infinity. The Los Angeles rapper opens up with a church choir where things start off sounding like a 2019 hymn. Seconds later, the Sunday service affair turns into an explosive track full of crazy beats and lines that would make the devil himself blush.
GOLDLINK - U SAY FEAT. TYLER, THE CREATOR, JAY PRINCE
"U Say" makes you feel like you're wandering down the shore of the sea on a tropical beach somewhere off in a distant land. However, the sweltering beats of this musical journey are more in line with the music of the African diaspora, which also coincides with the title of Goldlink's sophomore album, Diaspora, out now.
BLACK EYED PEAS - BE NICE
Snoop Dogg and Black Eyed Peas are here with the latest PSA reminding you to be nice. "Be different, Be nice, Just Smile, I Promise it will change your life." Brush off the bad vibes, and stick to the motto of being nice because "the love you give is the love you get." I'm talking to all you haters, "fight for each other."
CYN - HOLY ROLLER
Dude I know. Yes, this song dropped like what seems like ages ago, but we're featuring it once again because this is the music video yo! Listen to it, watch it, and share it because I may not know much about a lot of things but I know it will be playing on all the hip and hot radio stations.
BANKS - LOOK WHAT YOU'RE DOING TO ME FEAT. FRANCIS & THE LIGHTS
Indie songstress BANKS is back and she's making listeners fall once again in love with the voice that enamored us in the first place. "Look What You're Doing" is about falling in love and the feeling of being in love. As the ballad climbs into its peak, I suddenly realize I want to feel this, I want to feel high on love, but I will settle for being content living vicariously through BANKS.
RAVEENA - STRONGER
Raveena drops visuals for "Stronger," and upon closer listen, it's mightier than what it might appear to be. The soft vocals and gentle melody triumphantly shine and showcase her fine writing ability. This is a song worth adding to your collection and an artist worth keeping an eye on. Listen for yourselves and tell me you love it!
SHURA - RELIGION (U CAN LAY YOUR HANDS ON ME)
Must be the heat of the summer or simply just heat that has Shura with sex on her mind. The once former 2Shy channels disco night fever vibes on "religion (u can lay your hands on me). Packed full of lyrics that would turn even the nuns on, the melody delivers just the right amount of coolness to balance off the fire that the songstress ignited inside your body. Enjoy this to it's fullest and the feelings that come with it.
MORE GIRAFFES - PLAYGROUND FEAT. SWEATER BEATS
Where would we be without indie pop band More Giraffes? The answer is ... the playground. The only reason to go to the playground at our age is to buy candy and play "guess the pedo." But More Giraffes thinks otherwise. Their latest treat "Playground" far from being creepy,  the band explains, "it's about the feeling of recess, summer break and embracing the little kid inside all of us. We live the life we choose." Take a listen and meet me at the playground.
MAYDAR - LOSE MY MIND
Swedish singer songwriter Maydar is a flavorful addition to the dark pop scene. Her precence is one to take note of as she signals that she's all about empowerment and female stregnth. Rich in R&B tones, "Lose My Mind" will flutter in your head. You can thank her by supporting her debut EP here.
ZEDS DEAD x DROELOE - STARS TONIGHT
We end today's post with a collab that is out of this world. For real, between Zeds Dead and DROELOE your heart will be racing, your hands will be sweaty, and your head will be banging as you try to understand what just happened.
-
That's all we have for today. Enjoy and we'll see you all next week with more indie pop songs.
Photo by harry laps on Unsplash
Beca Arredondo is easily unamused with all things not related to her interests. On her good days you can catch her avoiding the California sun and glued to her Mac plotting the next big thing. If you happen to run into her on the street and notice her wearing headphones do NOT disturb her. She is not responsible for any possible damage. Aside from the above she's very sweet and perky and responds well to good music and food.