BEST INDIE POP WEEK 30
This Best of Indie Pop post is sponsored by Smirnoff Spiked Sparkling Seltzer … when I say sponsored I mean we aren't getting any money or freebies,  I'm just trying to survive this heat by sipping my sweat away one can at a time. But before I drink 10 too many spritzers I'm here to present 10 of the top songs we're listening to this week. Join me as we go through music featuring The Chainsmokers, Bishop Briggs, Sam Smith, Iggy Azalea, and more. You can grab yourself a drink or not, music is just a scroll away.
BROOKE CANDY - XXXTC FEAT. CHARLI XCX & MALIBU MIITCH
To be honest I did not pay attention to a single word. I was too distracted by the imagery throughout the video. And, my lack of attention to the lyrics was not so much to due to the over-sexualization of Brooke Candy and Malibu Miitch, but rather the freaking snake! Personally, it's more freaky than anything else.
CHARLOTTE LAWRENCE - WHY DO YOU LOVE ME
Indie songstress Charlotte Lawrence lies on the grass whispering "Why Do You Love Me." But of course, you should assume this is a rhetorical question because she goes on to show you why you actually should love her, and her reasons are pretty valid. Her single above reminds me of most relationships … you know the one's where the mother in law hates you, where you block your SO's calls, where you treat them like crap only to end up in a serious love sesh … yep sounds like a healthy relationship to me! Or in this case, a catchy bop to dedicate to the one you love.
SAM SMITH - HOW DO YOU SLEEP?
I don't sleep Sam Smith, but thanks for asking. Ha! Sorry, I know he was not asking me directly, but my advice to his emotions and anyone who can relate to Sam Smith is … get over it. Sleep is so underrated. If anything makes you even think about losing sleep or question someone else's sleep then …. THEY/IT'S not worth it. No matter how tempting a relationship maybe I do not ever want to be feeling like my heart cares enough about anything. Side note, did you check out Sam Smith's hip action?! Daang boy!
BISHOP BRIGGS - TATTOOED ON MY HEART
Bishop Briggs is babe! In what seems to be part 2 of her new chapter in life, "Tattooed On My Heart" is the follow up to "Champion." In this chapter, we get more of an understanding as to why Bishop smacked the dude in the face in chapter 1. Had we known what her ex did, we'd probably join in the beating, because Bishop deserves better. No one rips her heart apart. This song is feels!
HALF ALIVE - PURE GOLD
Dude, do you recognize the genius of this band? I sure hope so, if not you're sleeping on it my friend and you have to WAKE UP! These guys are like Yoda. In fact, I think it was Yoda who said, "Truly wonderful, the mind of Half Live is." You can cross fact check me on that, but I'm pretty sure it's accurate.
BRITNEY HOWARD - STAY HIGH
Alabama Shakes' frontwoman Britney Howard is taking on the solo side and it's a thing of beauty "Stay High" brings you back to center. It's that song you can hit play on while driving to or from work, or wherever it is you drive to. It's honest, it's real, and it's unadulterated. The power if her voice is everything making it feel like a sweet lullaby that hugs you upon first listen.
IGGY AZALEA - FUCK IT UP FEAT. KASH DOLL
Omgeee! Yas, Yas, Yassss. It's Romy and Michelle's High School reunion all over again! Hate me on this I don't care, but Iggy is fire! And this collab is fire! And all I want is to be like a successful busin-ass woman like them!
PURPLE DISCO MACINE - EMOTION
MOOD: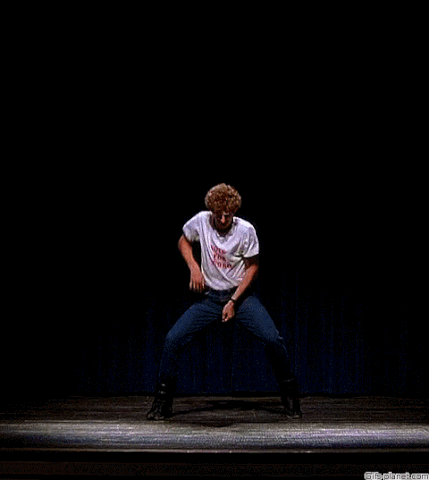 THE CHAINSMOKERS - TAKE AWAY FEAT. ILLEMIUM & LENNON STELLA
You can always count on The Chainsmokers to collaborate with hypnotic vocalists. Part of me thinks that's it's the duo's way of getting more clicks and likes … the other part of me thinks … well, I'll tell you some other time what I think.
STING AND SHAGGY: NPR TINY DESK CONCERT
Sting and Shaggy made an album together and it was actually pretty entertaining. I mean sure, I've seen stranger collaborations than this, but this one makes sense. So mainly because I really dug their album and they just so happen to be on my Tiny Desk Concerts feed, here you go. Enjoy and sing along.
Ok,  I'm running out of my juice, gotta run. I'll be back with more of my contribution for We Are: The Guard's top pop songs to listen to.
Photo by Tiko Giorgadze on Unsplash
Beca Arredondo is easily unamused with all things not related to her interests. On her good days you can catch her avoiding the California sun and glued to her Mac plotting the next big thing. If you happen to run into her on the street and notice her wearing headphones do NOT disturb her. She is not responsible for any possible damage. Aside from the above she's very sweet and perky and responds well to good music and food.