BEST OF INDIE POP - WEEK 33
We're whipping up some zesty fresh indie pop songs that will cool you off or heat you up, depending on how you dance to it. By marrying some RnB tunes with bops that make you swing to the right and swing to the left, the following 10 songs will satisfy every music junky whether they are a fan of the genre or not. For this list, we look into music from songstress Gabrielle Alpin, Rich Brian, Elohim, L'Orange, and more. Read, play, and let us know what you think. Heck, let us know what you're listening to and we might just probably feature your recommendation on next week's music roundup.
L'ORANGE JEREMIAH JAE - DEAD BATTERY
I know there's a lot of exciting hip hop out there happening now, but daaaang L'Orange and Jeremiah Jae have got it going on. Taken from their upcoming album Complicate Your Life With Violence, "Dead Battery" literally just dropped and you're going to want to listen to it ASAP! The flow is grim and it keeps you hooked for the entire 3 minutes. Keep your ears peeled for more music dropping soon.
GABRIELLE ALPIN - LOSING ME
How gorgeous is this?! No, really, Gabrielle Alpin and JP Cooper deliver a truly stunning pop ballad that for the first time in a long time gives the listener a sense of hope, a sense that things are actually ok. Their lyrics hit the spot and serve as a reset button for the soul. "Losing Me" is taken from Alpin's third album dropping in 2020.
NIKI - INDIGO
88rising is back at it again announcing the release of Head In The Clouds II compilations, and if Niki's lead song "Indigo" is an indicator of what is to be expected, then we can only assume it's going to be fire! Looking at the video it's easy to see why anyone would nod their head up and down when Niki asks "You know I'm your type right?"
GRYFFIN, CARLY RAE JEPSEN - OMG
Well if you don't consider this a summer song, then perhaps you should give it another spin and read into the lyrics. "OMG" screams summer fling. It's about bodies touching bodies and brushing up on some chemistry before school starts back up again.
END OF THE WORLD - LOST FEAT. CLEAN BANDIT
Is it possible to cry while dancing? Yes, yes, yes it is. Clean Bandit's dance-pop aesthetics bring to life the feel-good energy of J-pop group End of The World. The collaboration is a gem, it's what a pop song should deliver … a catchy hook with a dance floor beat.
RICH BRIAN - 100 DEGREES
Taken from Brian's album The Sailor, 100 degrees will put a smile on your face because he (Rich Brian) is all of us. We were once him, and if you're not there yet, one day you will. Unamused by life and always looking ahead for better days.
ELOHIM - BRAINDEAD
Earlier this year Elohim opened up about her mental struggles with the release of her EP Braindead, and boy was it an eye-opener. There was an instant connection with the honest lyrics of the entire album. And with the lead single, well it made me at least feel less alone. Take a listen and enjoy its sincere beauty.
MARC E. BASSY - DIE HARD
I'm sorry, I just couldn't get past this image of Marc in the bathtub: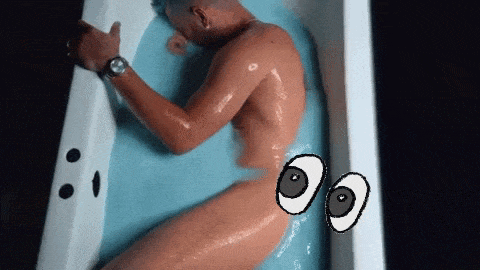 Yass, much talent. Much wow!
ED SHEERAN - NOTHING ON YOU FEAT. PAULO LONDRA & DAVE)
Ed Sheeran has many things to be proud of and has many more reasons to celebrate. He's had a record-breaking tour as well as a brilliant album, No. 6 Collaboration Project, that has been a success thanks in large part to the carefully select artists he's picked to collab with. Above, the single "Nothing On You" is no exception. All three artists really get down and jump straight into a melody that will get stuck in your head.
RAYE - LOVE ME
Gosh, there is so much pain in Raye's song "Love Me," but the upbeat tempo sends mixed signals. If this song were an emotion it would be the one where you start crying but end up laughing then go back to crying again.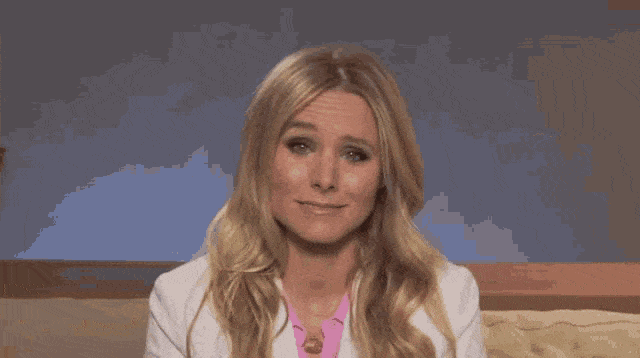 Thanks for tuning in once again. We'll see you guys next week.
Photo by Mariano Nocetti on Unsplash
Beca Arredondo is easily unamused with all things not related to her interests. On her good days you can catch her avoiding the California sun and glued to her Mac plotting the next big thing. If you happen to run into her on the street and notice her wearing headphones do NOT disturb her. She is not responsible for any possible damage. Aside from the above she's very sweet and perky and responds well to good music and food.