BEST OF INDIE POP - WEEK 41
by Beca Arredondo
10/10/19
If the worst best thing to happen in news this week is the feud between the reformed Justin Beiber and one drugged up Taylor Swift then ladies and gents, I say it's going pretty well. Let's just hope things remain this way. It's kind of nice not having to worry about real issues like politics, and peace, and when the next best of indie pop playlist will drop. Speaking of BoIP (Best of Indie Pop) … let's dive into the curated bops that the team at We Are: The Guard collected for your listening pleasure. Enjoy the latest from Jungle, Dillon Francis, Noah Cyrus, and more.
CLIPPING - BLOOD OF THE FANG
Clipping has pretty much-taken rap to a new level. They're all like
Clipping: "Rap ... Oh yeah, that's nice, watch this."
Rap: My wiiiig
In all seriousness though the Los Angeles trio shows us that rap can be both intelligent and tasteful while being artistic.
FKA TWIGS - HOME WITH YOU
FKA twigs' album Magdalene is about to drop real soon and what can be expected is pure inner bliss. Twigs' takes listeners on an introspective journey that sounds painfully beautiful. In "Home With You" the melody filters into our minds with warm familiar textures that make you think back on the things she has overcome and survived. It's honestly sad and makes me want to hug my momma.
BEABADOOBEE - I WISH I WAS STEVEN MALKMUS
As Beabadoobee continues to shine her true colors, we the people, are riding high with her, especially those who grew up on 90's indie punk, grunge music. I sure as heck remember having the biggest crush on Pavement's frontman Steven Malkmus … and Beabadoobee's tribute to the Malkmus transports me back to when I would stare at my wall-sized poster of Pavement and nothing else in the world mattered at all.
NOAH CYRUS - LONELY
If this doesn't sound like a cry for help then I don't know what does. Sure, Cyrus' melancholic ballad sounds like a smash but it also worries me. Girrrl, we're here for you if you need us.
NIALL HORAN - NICE TO MEET YA
Niall Horan sounds like someone who is anything but lonely … he's also the only guy I know that puts on sunglasses rather than opening an umbrella when it rains. Anyways, Horan's latest single "Nice To Meet Ya" is based on a  real-life experience he had. There's no deep meaning just another fun night where he literally goes out and hooks up with a girl. While I don't guarantee listeners will have the same result as Horan on their next escapade, I do recommend to add this to your I'm Feeling Lucky playlist.
DILLON FRANCIS - STILL NOT BUTTER
Dillon Francis' record "Still Not Butter" is the exact opposite of its title. This is one smooth, creamy, golden single that will make you feel like Fabio caught by a spontaneous gust of wind.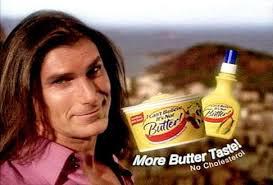 JUNGLE - SMILE
Damn I love this band! They sound as good if not greater live as they do recorded. See and hear the proof of the group performing "Smile" here. Now, as for the video, this is almost five minutes of art! Be sure to check out Jungle's second studio album For Ever, out now.
SONREAL - FEARLESS
This is the kind of music we need more of. More positiveity, more support, more love. Rapper/singer SonReal is here to let you know that though you may feel low and alone, he is there for you. He's got your back and wants you to know you are worth more than what you realize.
MØ - RED WINE FT EMPRESS OF
The reggae like beat inspired track "Red Wine" is one that makes you appreciate the wide variety of sound that MØ has to offer. One could say that the artist has no idea who she is because of her different tones, but intellectuals alike know all too well that the Danish singer is anything but boring, lost, and repetitive. She's a ball of creative fire. And in the video above, she also proves to be the creepiest, cooky-est, sexy-est dancing vixen that I have ever seen.
PLAYBOY - SCHOOL OF POP
To wrap things up, we have King Princess delivering an exhilarating sexual song about sex. Like all of her material, she doesn't beat around the bush, she goes straight for it and says it in a way that makes you want to dry hump your chair.
"And ain't I the best you had
And I let you throw it down
Hit the back
Tell me you need respect
'Cause you know that I'm around
I'm your pet"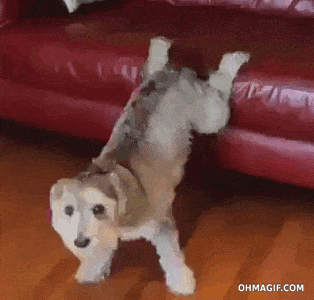 See you all with more indie pop favorites next week!
Photo by Morris Fayman on Unsplash
Beca Arredondo is easily unamused with all things not related to her interests. On her good days you can catch her avoiding the California sun and glued to her Mac plotting the next big thing. If you happen to run into her on the street and notice her wearing headphones do NOT disturb her. She is not responsible for any possible damage. Aside from the above she's very sweet and perky and responds well to good music and food.