BEST INDIE POP: WEEK 43
by Beca Arredondo
10/25/17
Hey guys, I've come down with a stomach bug, you know the one known as "beer before liquor never been sicker," so I won't be able to stick around today to give the Best of Indie Pop. But don't you worry, I found someone perfect for the job. Queen of Pop, Janet Jackson* … take it away.
Thank you all, and thank you We Are: The Guard for letting me be on here as your host today. It's very therapeutic and very nice to be considered for something that I'm behind 100%. Now, for the record, I will NOT be giving you guys a second round of my pasties during the Super Bowl half time show, or will I? It's best if you just watch. It's also best if you stick around as I present 10 of the best songs that I know I can sing better.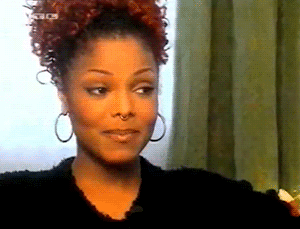 BUTTER - LIFTED
There was a time where I was indulging in yummy edible fattiness, but now that I need to look my best come February the only Butter I'll be ingesting is that of experimental pop artist Ms. Lola Blanc aka Butter. She's a delicious piece of work and has it all: Looks, voice, and she encourages the use of … yup you guessed it Butter. It's easy to slip right into a pop comma after listening to her cover of Palmistry's single "Lifted." Enjoy without the guilt.
JOJI - WILL HE
"Will He" is the kind of track meant to be listened in the loneliest hour of the night. The feeling's so strong it straight up gives you the chills because we've all been there at some point in our lives. Here, Joji shows how RnB can be beautifully painful and if it weren't for the pain, the song would not be the same. Hugz for you Joji and may your heart continue to hurt … I say this for the sake of art of course!
SWIMFUL FEATURING PALMISTRY - DOVE
Yeah, ok, sure. I can totally understand this. Flows great with my outfit and how I've been living life as of late, it's been so hot up in L.A. that summer attire and summer mellow beats is mandatory if you want to survive the heat, so naturally this piece from the Shanghai producer has my stamp of approval. Sway your hips as you listen to this.

SOPHIE - IT'S OK TO CRY
Ok, I officially withdraw my participation out of the Super bowl if we can somehow get PC Music Mega star SOPHIE to take my place. America would totally flip! They would love it. The strange aesthetic world of SOPHIE is only for those with an open mind, so I hope some of my friends don't take it the wrong way when I say that you simply wouldn't get it. Open your eyes and mind to this beauty of a ballad. Micheal would absolutely love it!
LADY LESHURR - QUEEN'S SPEECH EP.7
Well this is definitely a rush of adrenaline. Lady Leshurr is one of the best in the industry when it comes to storytelling, but the let's make this clear, the speech in the video doesn't represent me or my brand, but I'm sure you all new that. The woman is fabulous, but let's just hope these speeches don't turn into the Star Wars saga.
K FLAY - GIVER
What a mess of a woman, but good for you K. Flay for wanting to be better. Well let me tell you and all you tired of sleeping around in hopes of things getting better, it does get better. Take it from me. You keep fighting, you have grit, and if you doubt yourselves play "Giver" loud until you get it through your heads that you don't have to be a giver to want better.
BISHOP BRIGGS - DREAM
KEEP. IT. TOGETTTHHHE….OH WTF!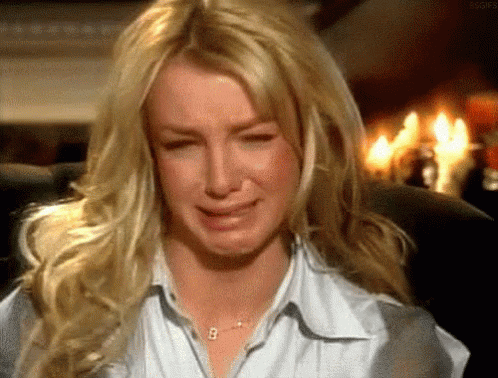 AVIVA - GRRRLS
This is fabulous! This would have been my song had I been who I was back then now. Shhhhheeeet what am I saying I still got it, but I'll let Aussie songstress AViVA shine on this one. This song is for you and you and you, because as she states "GRRRLS is a song for girls, boys, men and women everywhere and serves as a reminder to stand proud of who you are, forget what others think and fight for the right to be you".
MARC E BASSY - GOSSIP COLUMNS FEATURING BOBBY BRACKINS
Oh wow, time to get freaky to Marc E Bassy and Bobby. No need to have your SO in the same room as you, just grab yourself a nice little glass of something and let the beats caress your body. Show us how you move, I might just like it and include it in one of my choreographies.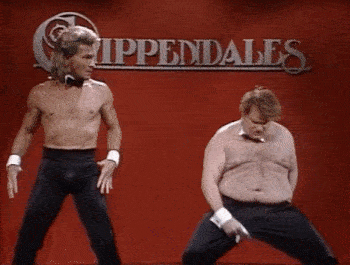 EVERYTHING IS RECORDED (FEATURING SYD & SAMPA)
My, my, what lovely gear you have Richard. In case you have not caught on Richard Russell is Everything Is Recorded (and in case he hasn't caught on .. call me baybay, let's collab). The latest collaborative work is one sweet lullaby powerful enough to offset any and every bad emotion. Let the positive vibes win you over.
--
Thanks everybody it was a great pleasure. The regular edition of Indie Pop will be back next week.
*This playlist has been brought to you by the fake Janette Jackson. No Jacksons were harmed in the process.
Photo by Ari He is licensed under CC0.
Beca Arredondo is easily unamused with all things not related to her interests.  On her good days you can catch her avoiding the California sun and glued to her Mac plotting the next big thing. If you happen to run into her on the street and notice her wearing headphones do NOT disturb her. She is not responsible for any possible damage. Aside from the above she's very sweet and perky and responds well to good music and food.