BEST OF INDIE POP - WEEK 48
by Beca Arredondo
11/28/18
So what do you say guys? How about we get today's Best of Indie Pop going with ten of our favorite Christmas songs???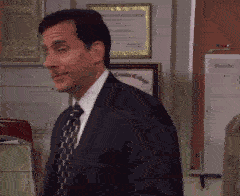 Kidding! Of course I would not do that to you. I'd rather feed you some of the crap music we have to filter through than make you listen to bells sleighing through the snow. But if Christmas songs are your jam then I suggest you listen to this alternative indie compilation. For the rest of yous, let me turn your ears to music from Emily Burns, Ex:Re, Hearts & Colors, and more.
EMILY BURNS - DAMN GOOD LIAR
Emily Burns returns with a killer pop bop that will injest iteself deep into your minds and hearts thanks to it's totally catchy and relatable story, not to mention "Damn Good Liar" is loaded with warm synths that escalate as the song progresses. As quoted in Gay Times, "Damn Good Liar" is about being "let down by someone who had led me to believe she had genuine feelings for me but in reality, didn't at all… I remember thinking – 'She's such a good liar.' It was amazing to piece the song together from that one thought, almost like therapy!"
EMAN8 - RUN (INVERNESS REMIX)
For a producer who seems to be keeping a pretty low profile online, his sounds are an indicator that his productions will soon be shaking things up. Looking at his musical profile, Inverness has already breathed in new life to music from LAUV and The Chainsmokers. Most recently he paired up with Tails and Nevve for a monster of banger and now he takes Eman8's single "Run" and gives it more horns and a choke full of EDM trickeries. You're gonna love it!
EX:RE - ROMANCE
Gyitarist and front woman of Daughter, Elena Tonra, has embarked on the solo journey under the moniker Ex: Re. While her familiar ethereal voice is very much familiar and present, she now has flown in to the zone of personal space and self reflection. "Romance" speaks of a relationship that is dead and done, hinting that her upcoming self titled debut record will most definetly be about post preak. Album drops November 30, 2018.
HEARTS & COLORS - LA ON A SATURDAY NIGHT
If you're thinking of moving to Los Angeles in hopes of making it big I suggest you listen to indie duo Hearts & Colors candid single "LA On A Saturday Night." Listen to it, digest it, meditate on it, and if you still have your heart set on the city of broken dreams then baby, go for it. You'll love it, you'll hate it … there is truly nothing quite like it.  For an indepth review of the track you can read more here. And for more on the Swedish babes be sure to follow their journey here.
ALLOLA - HIGH HORSE
Australian singer - songwriter Allola shines like a bright pop star in her debut track "High Horse." With a beat that dances between the line of the 80s and lyrics that speak to the minds of today, Allola finds herself producing a single that perfectly fits into todays hit music. It's laid back but still offers a beat that gets the blood pumping.
MAUWE - BALCONY DREAMS
The unsigned duo Mauwe is making sure you take notice of their bigger than your ordinary pop sound. Their level of pop experimentation sets them apart from other acts and places them on a new playing level. They take pop and transform it into an artful expression of environmental noice, such as a train, and inject it into a chilling production. Let "Balcony Dreams" take you to bigger better places.
MIKE POSNER - STUCK IN THE MIDDLE
Mike Posner's single "Stuck In The Middle" will draw tears from your eyes, well that's if you have any feels at all. Taken from his upcoming album, A Real Good Kid, Posner reflects on memories. Upon reading that his father recently passed it is safe to say that a ton of tissue boxes will be needed when listening through the album in it's entirety.
VULFPECK - DARWIN DERBY FEAT THEO KATZMAN & ANTWAN STANLEY
I Don't have much tot say about "Darwin Derby except that we love it and … "Gotta be an early birdie,if you want that worm / Gotta get your feathers dirty, Can't wait your turn / Gotta kick the drum like Pretty Purdie / And the track will burn / Gotta win your week in the Darwin Derby." Bet this will stuck in your head for hours!
JADEN SMITH - PLASTIC
I woke up with mad sweats last night, I dreamnt that the world had lost Jaden in the Malibu fires. So naturally first thing I did this mornign was Google Jaden Smith fire and the onyl thing that popped up was a link for his latest YouTube upload "Plastic." Watch above and take my advice do not  binge watch fire rescue videos before bed.
THE 1975 - THANK U, NEXT (ARIANA GRANDE COVER)
We close off today's post with The 1975 crooning to Ariana Grande's "Thank U, Next" because way, way, way deep down inside of me I love everything about "Thank U, Next."
--
And we'll see you next week with more indie pop songs. Be sure to check out our indie pop playlist on Spotify where we add frech pop gems on a daily basis.
Photo by Clem Onojeghuo on Unsplash
Beca Arredondo is easily unamused with all things not related to her interests. On her good days you can catch her avoiding the California sun and glued to her Mac plotting the next big thing. If you happen to run into her on the street and notice her wearing headphones do NOT disturb her. She is not responsible for any possible damage. Aside from the above she's very sweet and perky and responds well to good music and food.