BEST INDIE POP - WEEK 51 2014
by Beca Arredondo
12/17/14
Jesus Christ! It's the second day of Hanukkah, which means 8 more days till Christmas, and a little bit more than an hour before I fall face first on the floor from drinking half the bottle of peppermint schnapps. And because this ah ah ah alcohol has put me in a festive spirit and my budget is tight, I've decided to give to you a handmade gift in the form of an all new top indie pop playlist. I know, I know how thoughtful of me, right? But don't thank me, you should really be thanking J.Cole, HOLYCHILD, Hydrogen Child, Kloe, Dutch Party and the rest of the indie artists below. Enjoy my last minute gift, beetches.
NICKI MINAJ - ONLY FT. DRAKE, LIL WAYNE, CHRIS BROWN
Ugh, you know what, I'll let Morrissey take over the comment on Nicki's mess because he sums it up perfectly. Take it away Morrissey!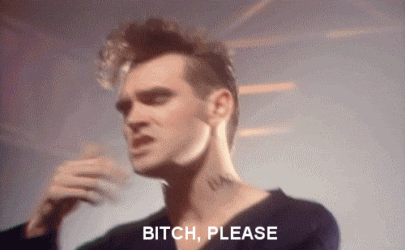 HOLYCHILD - RUNNING BEHIND
We've already jizzed all over HOLYCHILD's hipster track because it's much more hipsterish than anything circulating on the indie radar. But now we're literally, or at least I am literally exploding over the band's Wes Anderson-ish video for Running Behind.
GORGON CITY FT JENNIFER HUDSON - GP ALL NIGHT LIVE IN THE NIGHT LOUNGE
Dayuuuum. This is my jam this week. I forgot how big of a Jennifer Hudson fan I was. If Jennifer and Gorgon City were to unite forces and become one they would most likely sell albums like nobodies business.
J. COLE - APPARENTLY
In the genre of rap, J.Cole is the working man's hero because he raps about real shit and it's something we all can relate to. And I know you rap fans can agree that J.Cole is a beat with lyrics.
LISTENBEE - SAVE ME
Looks like we've got some to invest some serious attention to Listenbee and her debut single, "Save Me." My quick Facebook investigation told me that she's associated with the label Lokal Legend, the same label that helped Kiesza explode. And as far as I know, this single is a tasty futuristic pop wonder-piece.
TREY SONGZ - TOUCHIN, LOVIN (FT NICKI MINAJ) (COUCHERON REMIX)
Coucheron's remix is going to make you want to do all sorts of touching and naughty shit. Make sure you play this track in a non public place.
MARINA AND THE DIAMONDS - FROOT (OLIVER NELSON REMIX)
Oliver Nelson's take on Froot is like a smooth dry champagne. It's swanky and bubbly and looks cool when drinking it, but in this case ... it looks cool dancing to it.
KLOË - GRIP
This Scottish songstress will rip your heart out. Kloë is able to produce the rawest of emotion. Her debut single, "Grip," is equally beautiful as it is devastating. 
HYDROGEN CHILD - SIRENS
I'm a sucker for anything that sounds like bouncy pop. "Sirens" is built around an alluring synth background with a gorgeous indie rock feel bundled with glitter.
DUTCH PARTY - ECHO GIRL
First thought: Oh shit, homeboy's got moves like Jagger. Second thought: Shit! Why weren't we the first to discover these fellow Los Angelinos? I'm frustrated their sound did not get to our ears sooner. C'est la merde vie! Take a listen above and enjoy the undeniably talented five piece band.
MAPS FEATURING POLLY SCATTERGOOD - IN THE BLEAK MIDWINTER
It's chilly, it's long, and you will most likely have frostbite by the end of the song.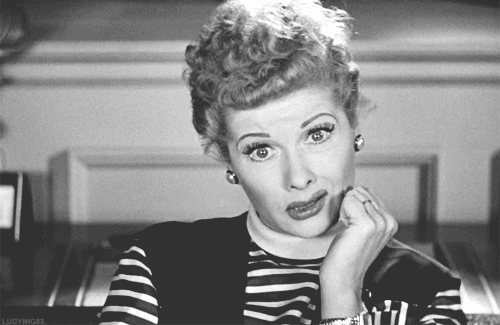 IMAGINE DRAGONS - GOLD (AUDIO)
Ho, ho, ho. An extra track for you. A brand new single that will send chills up and down your spine. I'm definitely looking forward to their sophomore album dropping in next year.
-
Thanks as always for keeping me company. I'll see you amigos soon and I promise I'll bring more virtual stocking stuffers for you next week. Until then, if you've got a track you want us to feature, let us know about it. Can't guarantee we'll put it on display, but I do promise we'll consider it.
About Beca Arredondo
Beca Arredondo is easily unamused with all things not related to her interests. On her good days you can catch her avoiding the California sun and glued to her Mac plotting the next big thing. If you happen to run into her on the street and notice her wearing headphones do NOT disturb her. She is not responsible for any possible damage. Aside from the above she's very sweet and perky and responds well to good music and food.