BEST OF INDIE POP - WEEK 51
by Beca Arredondo
12/20/17
We've made a list, we've checked it twice. You've all been naughty, but don't worry we will still give you something nice because you guys rock (brownie points for being here today)! So … COME ON DOWN! You are the among the first to listen to ten of the Best of Indie Pop Songs on We Are: The Guard! And now, here are the stars of today's only playlist you should listen to: CAPPA, Billie Eilish, MXMS, G-Eazy, and more. But that's not all, there's a special bonus waiting at the end of the post. Don't just sit there, SCROLL and PLAY!
CAPPA - ALL I WANT FOR CHRISTMAS IS YOU
Indie songstress CAPPA tells it like it is in her sweet rendition of "All I Want For Christmas Is You." The lyrics are obviously the same, but the message changes once you take a look at the beautiful video directed by Danin Jacquay and Shelby Parks. Thanks to relatable video all we want for Christmas is ourselves! <3
BILLIE EILISH - &BURN
You know you've made it big when Vince Staples picks up your call before his phone ever rings. That was the case for Billie Eilish, pretty sure, but I wasn't there. What I do know is that Vince was her first pick for a collab and together they've created a track that is fire! Craving for more Billie? Listen to her recently released debut EP dont smile at me.
MURA MASA - WHAT IF I GO? (NIGHT TIME VERSION) FEATURING BONZAI
Mura Masa had tons of success last year with the danceable hit "What If I Go?" Now, the producer has reproduced his own production into something that is sure to keep you warm during these cold winter nights. Bonus, if you have a special someone to cuddle up with at night.

MXMS - CAROL OF THE BELLS
Funeral pop / dark pop duo MXMS has turned what use to be my least favorite holiday song into a tune that both you and I will want to keep playing throughout the year. Ariel Levitan and Jeremy Dawson deliver what is perhaps the best interpretation of "Carol of The Bells." This is the one song that will turn your grinch grown into a coat hanger smile.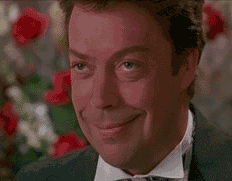 G-EAZY LOVE IS GONE (FEATURING DREW LOVE)
G-Eazy is on beast mode. "Love Is Gone" taken from his anticipated third studio album The Beautiful And Damned, is nothing but FIRE!!! The rapper pairs up with Drew Love to deliver a some much needed truth. What is that truth he speaketh of? Well, you'll just have to tune in because my lips are sealed.
SKEPTA - GHOST RIDE (FEATURING ASAP ROCKY & ASAP NAST)
You're in for a ride with the monster collaboration for Skepta's track "Ghost." ASAP Rocky and ASAP Nast contribute their share to a track so lit your ears and eyes will catch fire the moment you press play. Does this colab hint at a new ASAP Mob member? ASAP SKEPTA?
CHARLI XCX - BOYS (THEY. REMIX)
They. takes Charli XCX's pop single "Boys" and flips it into something accessible for those who are not so into sugary ear treats. Their remix incorporates a bit of a 90's RnB sound, sublte dreamy electronic beats, and of course the great cathy hook provided by Charli. Let this one sink in as you prep for the weekend festivities.
TWO FRIENDS. - JUST A KID - FEATURING KEVIN WRITER
Once you learn about the guys behind dance duo Two Friends. you can't help but love them. In today's particular featured song "Just A Kid," the duo enlisted the vocals of Kevin Writer and the voices of the United In Harmony kids whom they met and worked with during a summer camp.  The children add a layer of magic and make listening to "Just A Kid" a satisfying experience.
ZOE NASH - RATHER DIE
Oh, you better listen up and engrave the name Zoe Nash into your brain because she's the next hottest thing that people will want to know about. Take notice of that face, of that voice, of her everything. It's gloomy/pop-ish/RnBish … the perfect concoction to leave you stunned and on the edge of your seat. Yes, it's that good.
WE ARE: THE GUARD INDIE CHRISTMAS
Instead of a tenth final song to wrap up the playlist, we're giving you eleven additional songs for you to enjoy. We had the pleasure of working with some of the most talented indie artists that we know to bring to you a fresh take on some classic Christmas songs.  We promise, this is one playlist worth keeping and bringing to your next holiday event. Enjoy!
Photo by Kendyle Nelsen on Unsplash
Beca Arredondo is easily unamused with all things not related to her interests.  On her good days you can catch her avoiding the California sun and glued to her Mac plotting the next big thing. If you happen to run into her on the street and notice her wearing headphones do NOT disturb her. She is not responsible for any possible damage. Aside from the above she's very sweet and perky and responds well to good music and food.