THE 10 BEST INDIE SONGS IN THE WORLD THIS WEEK
Photo by Vadim Sadovski on Unsplash
Hi, everyone. How are you holding up? It's been kind of hard to focus on music over the last few days, but, honestly? I couldn't be more thankful for this week's edition of We Are: The Guard's Best Indie Songs. Between the shocking Capitol riot and the subsequent fallout, things are getting wild out there. It's at the point where it's music and music only keeping me from stress eating my way through the last of my Christmas leftovers. On that note, feel free to join me in escaping the chaos this Monday with the following selection of indie songs from Alice Glass, Virgil Abloh, London Grammar, and more.
-
ALICE GLASS – SUFFER AND SWALLOW
Ahead of the release of her much-anticipated, long-awaited debut solo album later this year, Alice Glass has shared the chilling banger "SUFFER AND SWALLOW." It's a song about revenge and reclaiming power over an abuser, with the former Crystal Castles singer's pained, purgative vocal screams echoing through a cave of glitched-out synths.
VIRGIL ABLOH (FEAT. SERPENTWITHFEET) – DELICATE LIMBS
Louis Vuitton artistic director and Off-White founder Virgil Abloh takes time out from owning the world of fashion to share his latest single "Delicate Limbs." It's a haunting collaboration with We Are: The Guard favorite serpentwithfeet, whose majestic vocal tenor dances all kinds of shapes, before giving way to Virgil's disintegrating bass throbs.
LONDON GRAMMAR – LOSE YOUR HEAD
London Grammar are embracing their stadium-sized potential on the epic "Lose Your Head." The latest single to be unveiled from the British outfit's forthcoming album Californian Soil – due out in April – is a song about refinding the self after a period of being lost, with Hannah Reid's operatic vocal flair lifting the piece to its percussive apex.
LINKIN PARK – ONE STEP CLOSER (100 GECS REMIX)
Just a few weeks on from sharing their Christmas song "sympathy 4 the grinch," 100 gecs are making their detonative return today with their take on Linkin Park's "One Step Closer." Listen as Dylan Brady and Laura Les render the Hybrid Theory nu-metal ripper through a glitched-out hyperpop lens, resulting in a frantic revision that goes the hell off.
VAGABON (FEAT. COURTNEY BARNETT) – REASON TO BELIEVE (KAREN DALTON COVER)
The world is pretty much falling apart around us, but Vagabon is providing us with a much-needed shoulder to cry on with her cover of "Reason To Believe." Vagabon says she decided to record "Reason To Believe" after hearing Karen Dalton's version, with the 26-year-old coming accompanied by Courtney Barnett on this waltzingly sad lament.
MOLLY BURCH (FEAT. WILD NOTHING) – EMOTION
We can't go to the discotheque right now, so Molly Burch is bringing the discotheque to us on her latest single "Emotion." It's a shimmering pop sigh written and produced in collaboration with Wild Nothing frontman Jack Tatum, whose Studio 54-esque mirrorball grooves make for a perfect accompaniment to Molly's lyrics about feeling all of the feels.
THE WEATHER STATION – ATLANTIC
The Weather Station's Tamara Lindeman examines the anxiety that comes with living on a planet hurtling toward climate catastrophe on "Atlantic." Featured on her forthcoming album Ignorance – due out in February – "Atlantic" is a dizzying, propulsive swirl, over which Tamara relatably swings between awe-inspiring wonder and crippling dread. Sigh.
TIM ATLAS & HONEYWHIP – PEACE AT LAST
Peace. What does it feel like, exactly? Tim Atlas sets out to answer this question on the gloriously psychedelic "Peace at Last." "Taking it apart/To the first draft/Ah, peace at last," sings the former Voice contestant on the Honeywhip-featuring bop, which hears squelchy grooves enveloping Tim as he goes in search of inner contentment. So joyous.
ARAYA – COLOR PALETTE
Introducing Araya, the New York City musician inviting us into his vibrant imagination on "Color Palette." "It's a boasty song, I'm like, 'I've been designing, do you see my color palettes?'" explains the former fashion student of the cut, with Araya – who serves as artistic director of his project – creatively blending Mac DeMarco riffs with hip-hop steez.
STEVEDREEZ – IDK
There's nothing like a bit of sonic escapism to get you through a Monday, with rising artist Stevedreez providing it in droves on the gossamer "IDK." Sounding like Tame Impala and Mac DeMarco enveloped in a lo-fi Insta filter, "IDK" is a dream-inducing love letter that's all romance and summer haze, as finished off by Stevedreez's silken vocals.
-
Follow We Are: The Guard's Weekly Chart for more. x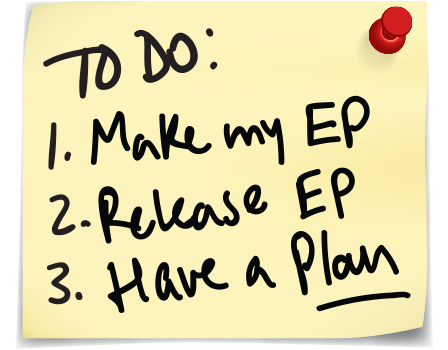 Jess Grant is a frustrated writer hailing from London, England. When she isn't tasked with disentangling her thoughts from her brain and putting them on paper, Jess can generally be found listening to The Beatles, or cooking vegetarian food.