BEST INDIE SONGS - WEEK 16
Even when it seems the world is caving in we refuse to let the bad times overshadow the good. But as we go through the not so pretty things music can help us cope. This past week our dear Jess lost a loved one. We hope that this week's Best of Indie Songs can help bring some light over the next couple of days. We also hope that the following ten featured indie tracks help you get through your Monday.
FOSTER THE PEOPLE - STYLE
California cool kids with the cool kicks up the volume in "Style." The beach vibes are traded in for a sound that ignites action. It moves you to do more, be more, because after all YOLO. Grab your torches and light things on fire .. actually, don't...but do sing along to the words and do something with yourselves. "We're born to die/ So I'm going to fight for how I want to live."
MATT MEASON - TREAD ON ME
Some people wear their emotions on their sleeves, but Matt Meason wears his emotions in his music. His debut album Bank on The Funeral is a walkthrough of his tribulations and as the great musician that he is, he is able to make his music resonate with listeners. "Tread On Me" serves as a peek into the trigger that helped him produce such a beautiful album. Keep on pushing brother.
DOMINIK FIKE - 3 NIGHTS
With a feel similar to that of Milky Chance, enters Dominik Fike with his carefree single "3 Nights." The single seems effortless much like his overall presence. Fike is carefree. The man just let's it flow, and whatever flows is, and whatever is just flows.
AURORA - THE SEED
In the intro of Aurora's video for the "Seed," it is quoted that you can't eat money. Technically you can … but I don't recommend it. But I'm sure that in "Seed"'s case it refers more towards the greed of humans and their destructive ways. Let "Seed" motivate you to be the change that this world needs.
SEVDALIZA - MARTYR
Yasss! Sevdaliza is queen and these comments are everything.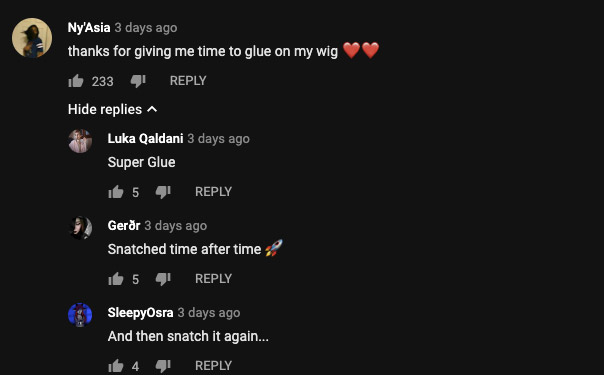 COURTNEY BARNETTE - EVERYBODY HERE HATES YOU
Courtney Barnette is music for The Breakfast Club kids of these days. It's music for those who are above the plastic way of thinking. It's love directed towards the misfits who go against mainstream … and it's ok because Courtney Barnette makes it feel ok. Feel ok about being hated for being you...its better than you hating yourself for not being you.
MISSIO - I SEE YOU
Alternative indie band Missio brings light and happiness to dark days. Their stunning single "I See You" oozes with rock sensibilities that hit you in the feels. It's a worthy listen for those looking for a pick me up. "I See You" forms part of Missio's newest album Darker Weather, out now.
BEFORE YOU EXIT - SINKING IN
I really was hoping to not include songs that made you somewhat sad, but I was not about to pass up on this gorgeous piece by Before You Exit. "Sinking In" is wastes no time with it's piercing sweet vocals that sink into your mind as you repeat the lyrics to yourself. The band has some serious emotions to unleash and they've done so in their debut album Love, Pain, & Retrospect. Find yourself a nice little corner and enjoy the listen.
TAME IMPALA - BORDERLINE
You know what pairs great with warmer weather? Any guesses? YASS … Tame Impala … ding ding ding. "Borderline" offers the laid back vibes that turn any summer night into greatness. This is the sound of the beginning of a really good summer. No word if "Borderline" will be part of an upcoming album, but we anxiously await more material.
SILVERSUN PICKUPS - IT DOESN'T MATTER WHY
We end this post with Silversun Pickupps. Yes, I repeat, Silversun Pickups. They're back, they're back, and they're just as genius as I remember. "It Doesn't Matter Why" offers a look into today's modern day celebrity. They eloquently tear apart the subject of famous and how anyone including a blind folded mokey can be famous and the reasons for it don't really matter, all that matters is that your name is known.
-
Thanks for listening. Enjoy the week and for all those looking for more tunes check us out on Spotify.
Beca Arredondo is easily unamused with all things not related to her interests. On her good days you can catch her avoiding the California sun and glued to her Mac plotting the next big thing. If you happen to run into her on the street and notice her wearing headphones do NOT disturb her. She is not responsible for any possible damage. Aside from the above she's very sweet and perky and responds well to good music and food.