THE 10 BEST INDIE SONGS IN THE WORLD THIS WEEK
Summer is finally here, but let's be honest – it's hardly a call for celebration. The world is broken. The last thing I want to do right now is go out and have some socially distanced fun in the sun. So if you'll excuse me – I'm ditching my iced coffee and SPF and spending the remainder of this week listening to Punisher by Phoebe Bridgers alone in my bedroom.
me and the mentally unstable girlies streaming punisher by phoebe bridgers pic.twitter.com/EvSycFqHuf

— meet me at milf denny's (@mayaderendyke) June 18, 2020
Check out the latest edition of We Are: The Guard's Best Indie Songs, featuring Phoebe Bridgers (duh!), Dua Saleh, Ashnikko, and even more.
-
PHOEBE BRIDGERS – SAVIOR COMPLEX
Phoebe Bridgers is a virtuoso when it comes to mixing the tragic with the comic. The Los Angeles artist strikes this Shakespearian balance to perfection on Punisher highlight "Savior Complex" – a lush and at times hilarious cautionary tale about the dangers of falling in love with someone who doesn't love themselves.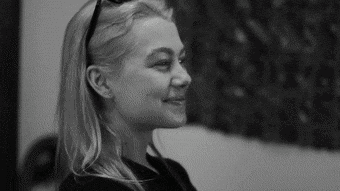 DUA SALEH – CAT SCRATCH
On their new EP ROSETTA, Dua Saleh works a seductiveness into their sound that makes for totally intoxicating, potent listening. "cat scratch" hears the Sudanese native going deep into that vibe, pulling out a slinky, murky banger that's as absorbing as it's sexy. "Blazing through the ghetto/Rocking them stilettos." Purr!
ASHNIKKO (FEAT. GRIMES) – CRY
Anime warrior goddesses Ashnikko and Grimes join forces for the killer exploration of female rage "Cry." It's a song about a brutal betrayal that effortlessly matches doom-metal guitars to skittering trap beats, with Claire "c" Boucher's signature faeriespeak making for quite the foil to Ashnikko's uncompromisingly angry bars.
JACK GARRATT – CIRCLES
"Circles," the latest single to be unveiled from Jack Garratt's new album Love, Death & Dancing, is an unflinching look at the inner demons that have haunted the British crooner since he was a small child. Not that you'd know it listening to the song's ascendant, rapturous pop melodies, which Jack's powerhouse vocals straddle with ease.
JANY GREEN – LITTLE
Jany Green's Spotify biography reads as follows: "Just a guy from Anchorage, Alaska who's tryna spread some joy. That's pretty much it." All I can say is that it's mission accomplished on his latest single "Little" – a jangling, shimmering slice of indie sunshine that may well be my first real contender for Song of the Summer.
IDOLISING NOVA – STUCK IN YOUR MIND
British three-piece Idolising Nova deliver a masterclass in the art of chorus writing on their latest single "Stuck in Your Mind." It's an ultraviolet ode to obsession and infatuation that sounds like a more tropical-tinged answer to fellow Brits White Lies, with Idolising Nova going big and going hard come the song's anthemic, infectious refrain.
REYKO – SPINNING OVER YOU
Spanish duo REYKO are making electro-pop addicting again on "Spinning Over You." Listen as Balearic beats, squelching samples, and the whisper-soft murmur of the mononymous Soleil are brought together in a heady, dreamlike haze on the song – a moreish slice of synth-pop that's highly likely coming to a car commercial near you soon.
IGNORE THE ELEPHANT – SOMEONE LIKE YOU
"Someone Like You," from Swedish outfit Ignore the Elephant's EP Hymns for the Weary, is about as rousing as they come. Fans of melancholy indie-rock monoliths à la Interpol and Editors are almost certain to find something they love about this track – a paean to reaching out in times of need – which sounds at once intimate and ready-made for arenas.
NIK RITCHIE (FEAT. GINGER ROOT & FAT NIGHT) – FLORENTINE
Fat Night sticksman Nik Ritchie teams up with We Are: The Guard favorite Ginger Root for the funkily lo-fi "Florentine." With its blend of grooving basslines, bejeweled disco synths, and ingenious use of wordplay (I didn't realize how many words and phrases could rhyme with "quarantine!"), "Florentine" is a psychedelic trip for lockdown lovers everywhere.
NO JOY – NOTHING WILL HURT
Canada's No Joy remind us we can never have too much shoegaze on "Nothing Will Hurt." The latest single to be unveiled from their forthcoming album Motherhood reportedly started out as an industrial burner before transforming into something more dazzlingly smeary, with the whole thing coming held down by some kick-ass slap bass.
-
Follow We Are: The Guard's Weekly Chart on Spotify for even more. x
Photo by Mari Lezhava on Unsplash
Jess Grant is a frustrated writer hailing from London, England. When she isn't tasked with disentangling her thoughts from her brain and putting them on paper, Jess can generally be found listening to The Beatles, or cooking vegetarian food.