BEST INDIE SONGS – WEEK 33
Guys, relax. You can stop pretending to care about Dr. Dre's new album now as BitCandy is backstreet back with 10 best indie songs to put your Beats Pill to good use instead. Jokes aside, Compton: A Soundtrack is killer but contentious Eminem lyrics about rape are hardly Monday morning material. Not that you're entering a hip hop free zone. That's one of several genres included in this week's column featuring The Staves, Jill Scott, Danny Brown & Clams Casino, Aiden Grimshaw, Hudson Mohawke and more. To say there's something here for everyone is an understatement!
-
THE STAVES – BLACK & WHITE
It can't be easy telling a truly riveting story in 2:57 but British folk trio The Staves do exactly that in the video for "Black & White" from their Justin Vernon-produced album, If I Was. Directed by Jack Whitely, it focuses on the end of a marriage between two news anchors after the wife discovers the husband is having an affair with the weather girl (played by Jessica Staveley-Taylor). Much like the crew, I found myself unable to look away for the entirety of the video, with The Staves' luscious harmonies providing the perfect backdrop to the drama unfolding behind the cameras.
NATHANIEL RATELIFF & THE NIGHT SWEATS – S.O.B.
In the words of Jimmy Fallon, who absolutely fanboyed when Nathaniel Rateliff & The Night Sweats made their TV debut on The Tonight Show last Wednesday, "Turn your TVs up! Turn your computers up! Whatever you're watching this on, turn it up!" The seven-piece Denver band take their foot-stomping (and hand-clapping!) soul to a mess hall full of convicts in the Greg Barnes-directed video for "S.O.B." Reminiscent of Johnny Cash's iconic Folsom State Prison gig, it's an electrifying performance to match an electrifying song.
COCO MORIER (FEAT. JULIAN HAMILTON) – TOUCH OF GOLD
After a nine month silence, BitCandy favorite and songwriter to the stars – including Britney Spears and Sky Ferreira – Coco Morier returns this 2015 with "Touch of Gold." The slinky slice of electro-pop hears Coco exchange breathy sweet nothings with The Presets frontman Julian Hamilton, with the gospel-tinged "hmm hmm hmms" driving the song making me want to beat my chest – Matthew McConaughey in The Wolf of Wall Street style.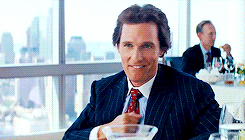 JIMI CHARLES MOODY – THE WOMAN
Jimi Charles Moody is the secret side project of an as yet anonymous British chart-topper, and even though I'm no closer to working out who that is after listening to his striking new single, "The Woman," I'm all the more intrigued. A cinematic and angst-ridden blues number penned in ode to a cheating ex, playing the guessing game just got a whole lot more exciting thanks to the accompanying black-and-white video, which stars a masked Moody portraying the ultimate third wheel.
JILL SCOTT – CLOSURE
It has been fabulous watching Queen Jill Scott reign the album charts with Woman. Her fifth LP to date, it hears the Grammy Award-winning soulstress – who also makes an appearance on Compton: A Soundtrack – at her most empowered yet. Take album centrepiece "Closure," which finds Jilly from Philly sassing her waste of space ex with a list of dishes she won't be cooking for him again ("Look homie, there will be no more homemade waffles, okay?") over a funky, triumphant horn section. "Single Ladies" who?
DANNY BROWN & CLAMS CASINO – WORTH IT
Danny Brown and Clams Casino? Now that's a collaboration! "Worth It" is the pair's contribution to the Adult Swim Singles series and damn, is it an intense listen. Casino's production is less a beat, more a spacey, amorphous instrumental with seemingly no regard for meter, but Brown remains unfazed, going in hard with his ever-unhinged high-pitched delivery. "Is it really worth it?" yaps the Detroit rapper over and over again. Hell yes, it is!
AIDEN GRIMSHAW – VIRTUALLY MARRIED
Last I heard of Aiden Grimshaw, he was a finalist on the British abomination that is The X Factor. Five years later and the Blackpool native has shaken off any lingering Simon Cowell associations to emerge as a hot upcoming dance act with "Virtually Married." Pairing Aiden's familiar falsetto croon with pulsating basslines and syncopated percussion, the MEMEB-produced club banger is sure to rip open a new – and far more credible – chapter in the 23-year-old's music career.
HUDSON MOHAWKE – SYSTEM
Hihga jhj ijca sdg dosgjsodg jos osdjg. No, really, that's all I've got. "System" by Glasgow producer Hudson Mohawke has left me a dribbling, gibbering wreck, like after slipping one too many acid tabs. A chaotic, pyrotechnic and claustrophobic aural assault comprising of synth arpeggios tweaking out at supersonic speed atop gargantuan basslines, this gabba banger will have you going from 0 to 100 (and then some!) this Monday morning. Hihhiifkd.
EMPATHY TEST – HERE IS THE PLACE (WE ARE TEMPORARY REMIX)
New York producer We Are Temporary strips "Here Is the Place" by London duo Empathy Test back to basics on this beguiling remix. While the original is defined by its room-filling drums and quivering synths, We Are Temporary's version focuses primarily on the haunting vocal melody, amping the elegiac nature of the song up to 11 into a grandiose gothic rock odyssey. Robert Smith eat your heart out!
NIGHT DRIVE – QUEEN (PERFUME GENIUS COVER)
"Queen" by Perfume Genius was my favorite song of 2014 – so much so I once scorned upon any remix or cover that dared enter my SoundCloud feed. That was until I heard this version by Night Drive. The latest installment of the Austin-via-Houston duo's Summer Covers Series finds them putting a scintillating dance-meets-U2 spin on the Too Bright cut, which on paper I imagine reads like the definition of blasphemy, but in your headphones I can assure you is an absolute delight.
-
That's a wrap, guys! See you next week for more best indie songs as sponsored by Beats by Dre. x
"with heart on fire" by super awesome is licensed under CC BY 2.0 (cropped and resized).
About Jess Grant
When Jess Grant isn't writing on music, she can be found playing it – on her guitar, on her ukulele, and on her recently acquired mandolin. Playing it hideously, she ought to add. Jess also studies. She studies the English language, to be precise. Jess is currently on her way to a degree in the subject, and enjoys starting and never finishing novels, screenplays, and poetry in her spare time. She also likes dogs. Lots of dogs.