BEST INDIE SONGS - WEEK 34 PART 2 2014
I know you're probably busy cringing at that new Taylor Swift video (although I'll admit the song is my new favorite guilty pleasure) but have you seen those Nicki Minaj and Drake Instagram pictures? Damn! You might actually have to partake in the ice bucket challenge after viewing those. Anyway, we're back with even more of the best indie tracks of the week and I highly suggest you check out part 1 if you haven't already!
ODESZA - SAY MY NAME FEAT. ZYRA
The electronic duo Odesza totally caught my attention with their new track, "Say My Name." It's a magical, space-age sounding track with its sparkling synths and choppy electronic elements. About half way through it breaks down, and you hear nothing but drums until it slowly builds back up. It's a solid track that you'll keep going back to.
GENERATIONALS - BLACK LEMON
The New Orleans duo just released a new track from their upcoming album, Alix, called "Black Lemon." This tropical track is jam-packed with marimbas, a drum machine beat, and cute, uplifting lyrics making it perfect for your end of summer playlists.
THE KOOKS - FORGIVE AND FORGET
The Kooks are back with a super funk-driven new track, "Forgive and Forget." Featuring soulful vocals and a dancey drum beat, it's a totally new sound for them that old fans will either love or hate. The video even has choreographed dancers that add to the song's 60's vibe.
PEER PRESSURE - TRUST (FOXTROTT REMIX)
Montreal's electro-pop beat-maker, Foxtrott, takes Peer Pressure's track and gives it a slowed down, dark, and at times kind of unsettling vibe (more specifically at the 0:45 mark where it almost sounds like a swarm of bees and I love it). But all of that is a good thing, because it totally works and I think I prefer this over the original.
QELAION - SUADADE (DIVERSA REWORK)
Qelaion's ambient track, "Suadade," takes you on a soothing 8-minute journey. But Diversa changes things up a bit with his reworking of the track and turns it into something almost completely different. While keeping the original's soothing vibe intact, Diversa manages to give the track more depth and emotion while cutting it down to just over 3 minutes. It's a beautiful piece of bit candy that will captivate you in no time.
JAMES HERSEY - COMING OVER (FILOUS REMIX)
I instantly fell hard for this remix. The track is a great way to end the summer season, with its laid back vibe and simple lyrics about wanting to spend time with a loved one. Austrian producer Filous makes the track slowly build up, as it starts off with minimal keyboard notes before slowly incorporating electric guitar and Hersey's vocals before the beat really picks up.
PIN TWEAKS - GIRL ON A WIRE
This brand new London duo make quite the debut with their haunting electro-pop track, "Girl on a Wire." It's deliciously muffled, featuring dark synths and a drum machine, and the clean vocals compliment the track perfectly. Although their name is totally cheesy, I love it (admit it…you kinda wish you thought of it first) and I can't wait to hear what they release next.
EKKAH - FIGURE IT OUT (ANNA OF THE NORTH REMIX)
Ekkah's 90's R&B inspired track, "Figure it Out," is given a new vibe thanks to the Norwegian producer, Anna Of The North (I love how epic that stage name is!). Anna gives the track a more electro-pop vibe, with flickering electronic elements and a tropical breakdown shortly after the 4 minute mark.
TEN WALLS - WALKING WITH ELEPHANTS
The mysterious electronic artist, Ten Walls, is back with a new EP, Walking With Elephants, and the title track is definitely worth a listen. It builds rather quickly (which is something totally refreshing) and before you know it, you're thrown into a fantastically loud and fuzzy bass line and a simple yet hard hitting beat. The dark yet dancey track is paced perfectly, as it will keep your interest as it changes throughout.
ROYKSOPP & ROBYN - MONUMENT (KINDNESS MIX FEAT. BUSISWA)
Adam Bainbridge, aka Kindness, gives the track a completely new makeover by making the track a lot less electro-pop (I know, it's hard to imagine Robyn without the electro-pop but give it a chance). He strips down the original completely by changing up the effects on Robyn's vocals and adding a funk-inspired bass line that really drives the track in a new direction. The addition of verses by South Africa's Busiswa gives the track a more urgent vibe and it feels like a completely different song.
HOZIER - TAKE ME TO CHURCH (LIVE)
We here at BitCandy first introduced you to Hozier way back in January so we are very happy with all the attention he's now getting with the epic indie track, "Take Me to Church." His vocals are deep and smokey, which are perfect for the piano driven track. This live version is a great way to experience the song in a whole different light.
CHARLOTTE OC - STRANGE
UK electro-pop singer Charlotte OC gets dark and brooding on her new track, "Strange." Featuring a slow beat and various haunting electronic elements, her sultry vocals tie the whole thing together perfectly and you'll totally want to hear her other material. The video is fitting, being very dark and focusing mostly on Charlotte and her fabulous bangs (what? I dig her hair).
RACING GLACIERS - ANIMAL
Racing Glaciers proves they are ready for mainstream radio with their epic, indie-rock anthem "Animal." The constant strumming guitars and soft drums slowly build up as the vocals seamlessly soar over it all. Once you pass the half way mark and arrive at the climax, the track is going at full force and will completely suck you in.
-
So, there you have it, all the indie music worth hearing this week. See ya!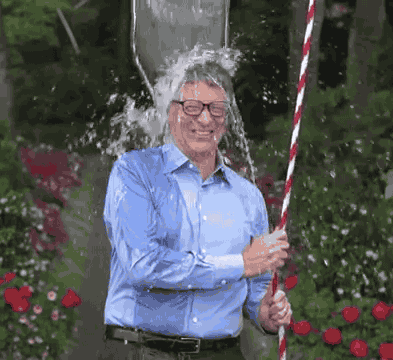 About Erin Crider
Erin Crider eats, breathes, and sleeps pop culture. If you have a question about a one-hit wonder from the '90s or need help remembering lines from a SNL skit, she's your girl. When she isn't lurking the internet, she's either going to a show or hanging out at Disneyland. Erin lives in Southern California and has a B.A. in Creative Writing from Cal State Long Beach.