BEST INDIE SONGS - WEEK 36 PART 2 2014
September is officially here, but that doesn't mean you have to put away those high-waisted short shorts and crop tops just yet. Go raid what's left of your Labor Day weekend beer selections and kick back as we present to you more of the best indie tracks of the week!
DEATH FROM ABOVE 1979 - GOVERNMENT TRASH
We're starting off with an awesomely loud and explosive bang with Death From Above 1979's comeback track, "Government Trash." The duo hasn't released anything since 2004's acclaimed You're A Woman, I'm A Machine, so I'm super pleased they're back with a track that captures the duo's insane energy. Their new album, The Physical World, drops September 9th and I can't wait!
THE PREATURES - SOMEBODY'S TALKING
This Australian band is bringing back the classic rock and roll sound of the 1970's with their latest track, "Somebody's Talking." Its catchy guitar pop with soulful female vocals that's truly a refreshing vibe in a time where pretty much everything is electro.
THE BLACK KEYS - JUST GOT TO BE
No, I'm not here to tell you how they pissed off Jack White this time. The duo's new single off of their latest album, Turn Blue, features the bluesy, distorted guitar and vocals that everyone loves (except Jack White) and expects when stumbling upon a Black Keys song.
SAY LOU LOU - INSTANT CRUSH (DAFT PUNK COVER)
The original was probably my favorite track off of Random Access Memories (and no, not just because Julian Casablancas has been my main man crush since 2002) so naturally I was excited to hear this cover. The Australian/Swedish duo give the track a electropop make over that is definitely worth a listen. I love it.
BECK SONG READER - HEAVEN'S LADDER FT. BECK
Pretty much everything Beck has done I've enjoyed, and his Song Reader sheet music project is no different. It's classic Beck but with an almost psychedelic, 60's sound that proves he has an endless supply of material and new ideas up his sleeve.
RAURY - AMOR
The young singer/rapper/songwriter from Atlanta has been creating buzz with his debut EP, Indigo Child, and his latest track will remind you why. "Amor" is truly something special and will totally take a hold of you by the 0:30 mark, with its electric guitar and Raury's vocals that are overflowing with emotion.
ATLIS VADER - THIN ICE
Washington D.C's Atlis Vader is still somewhat of a mystery, but that's not stopping this new artist from making a splash with his latest track, "Thin Ice." Featuring wobbly bass, synths, and 8-bit sounding bleeps and bloops that come in around the 1:05 mark, it's an intriguing track that will keep your interest throughout.
CIRCA WAVES - SO LONG
This four-piece from Liverpool grabbed my attention with their sound that's reminiscent of early 2000's Brit-pop bands like The Libertines and Razorlight. The track features feverish drums, frantic guitars, and lyrics that all combine to create classic indie-pop that's completely infectious.
OSCA - ILLUME
This UK duo is making a name for themselves with their latest single, "Illume." Featuring shimmering guitars and an epically euphoric chorus, it's an indie rock radio-ready track that is perfect for fans of Coldplay or Imagine Dragons.
MATTHEW DEAR + THE SOUNDS OF GENERAL ELECTRIC- DROP SCIENCE
You really really need to listen to this. I was instantly confused yet intrigued by the title of this track, and how on SoundCloud it even uses the General Electric logo. Electronic producer Matthew Dear and GE Acoustic Engineer Andrew Gorton got together to create a track made up of literally thousands of bleeps and bloops created by various machines. I know, it sounds crazy but it's probably the coolest thing I've seen/heard all week. Science is cool, kids!
BLACKBEAR- PLAYING DEAD
Los Angeles new artist Blackbear is totally un-googleable, but his latest track, "Playing Dead," will give you a good idea of what he has to offer. His vocals are strong and sensual as he sings, "she's a part time model/ giving me the cold shoulder" (but I'm sure he'll be getting a more female attention after creating some buzz with this track). His unique use of electronic elements and R&B vocal melodies blend together to create something special.
-
And that's it! All of the best, BitCandy-approved indie tracks of the week that are worth your precious time. Have a good one!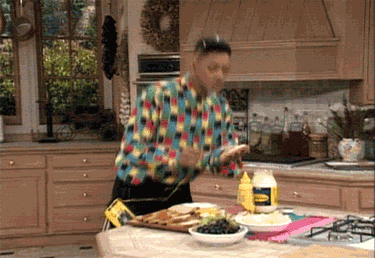 About Erin Crider
Erin Crider eats, breathes, and sleeps pop culture. If you have a question about a one-hit wonder from the '90s or need help remembering lines from a SNL skit, she's your girl. When she isn't lurking the internet, she's either going to a show or hanging out at Disneyland. Erin lives in Southern California and has a B.A. in Creative Writing from Cal State Long Beach.