BEST INDIE SONGS - WEEK 38 2014
In the words of Mark Kozelek: "All you fucking hilbillies, shut the fuck up!" I'm sorry, I'm having a hard time expressing myself. As if waking up to find U2's new album on my iTunes library wasn't depressing enough, discovering Lykke Li guests on Songs of Innocence's closing number, "The Troubles," has sent me over the edge! My soon-to-be-discontinued iPod Classic is now shattered in pieces on the floor, as is any remaining hope I had in music. Can this week's best indie songs restore my faith in humanity? It's time to find out...
-
ARIEL PINK – PUT YOUR NUMBER IN MY PHONE
Ariel Pink returns this November with pom pom. Here's the first single, a totally average pop song that any old regular jackoff with a guitar could write, but because it's Ariel Pink, we have to pretend otherwise. Right, Pitchfork? Honestly, I could spend all day reading the YouTube comments left by hipsters blowing their loads over "Put Your Number in My Phone." Here's a particular favorite: "The greatest artist this world has ever bred." There's not enough faces and not enough palms in the world to do this comment justice.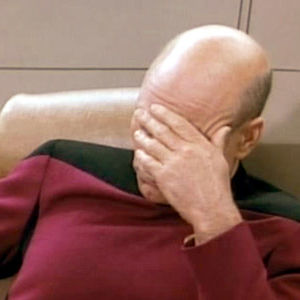 GLASS ANIMALS – HAZEY
It took me a while to pluck up the courage to listen to Glass Animals. Every blog compares the Oxford quartet to alt-J, and I fucking hate alt-J. Unlike alt-J, however, Glass Animals don't sound like pretentious, Miley Cyrus-sampling drivel. That said, if you're squeamish, avoid this video as it features a dance troupe performing bone breaking, aka the cracking of joints and the popping of sockets, aka exactly what I feel like doing every time I'm forced to listen to alt-J.
FKA TWIGS – VIDEO GIRL (LIVE)
FKA twigs recently took time out from boning Robert Pattinson to perform for Radio 1's Live Lounge. Everyone is busy blogging about the cover she did of Sam Smith's "Stay With Me" there, but I'm all about this rendition of "Video Girl," mainly as it's some of the first FKA twigs live footage to surface that isn't filmed on a shitty cellphone. As for her eyebrows, this YouTube user puts it perfectly: "All you people commenting on her eyebrows, y'all wouldn't know artistic style if it came and fucked you up the ass."
MOTO BOY – BLACK LILLIES
Muse and Sigur Rós had a lovechild and his name is Moto Boy. I appreciate that sentence is enough to put even the most open-minded music consumer off, but don't act so fast! "Black Lillies," from the Swedish artist's EP of the same name, is beautiful. At the time of writing, this video has only 845 views on YouTube, but I'm hoping that figure is going to increase as more people are turned on to Oskar Humlebo's autumnal sounds this fall.
AUGUSTINES – WEARY EYES
Brb, going to take a nap for 3 minutes 45 seconds.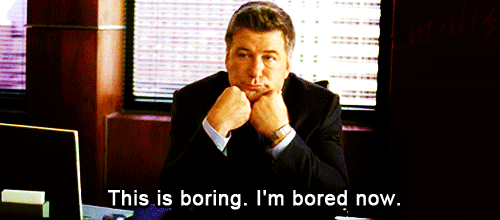 SEEKAE – MONSTER
I need some weird fucking shit after that. Seekae are some weird fucking shit, right? The Sydney trio have been going from strength to strength ever since they released their third album, The Worry, largely thanks to that remix Flume recently dropped of "Test & Recognise." Not that they have to depend on their fellow countryman. The latest single to be lifted from The Worry, "Monster," lures us into Seekae's world once again with its slinky guitar, sporadic percussion and seductive vocals reaching out from the track like tentacles, slowly encircling the senses and gripping tight. See, I told you this was going to be some weird fucking shit, didn't I?
SBTRKT (FEAT. A$AP FERG) – VOICES IN MY HEAD
SBTRKT couldn't afford A$AP Rocky so had to settle with A$AP Ferg instead for "Voices in My Head," the latest single to be unveiled from his upcoming album, Wonder Where We Land. Apparently he couldn't afford Kid Cudi, either, since Ferg has pulled out his best Cudi impression for this. Emily Kokal and Stella Mozgawa of Warpaint also feature, but since that band stopped being relevant about 4 years ago, they don't get a mention. "This is one of my fave tracks and seemed to be a fitting ending to the record too" SBTRKT writes. If you say so, dude!
WATERS – I FEEL EVERYTHING
Weezer are back with a new album called Everything Will Be Alright in the End. Waters are back with a new single called "I Feel Everything" from a new EP called It All Might Be OK. Both make glowing power pop. This begs the question...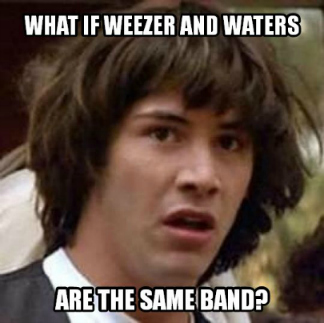 ANNA CALVI – CRY
So it was announced this week both Anna Calvi's One Breath and FKA twigs' LP1 are up for the coveted British music gong, Mercury Prize. I may be rooting for FKA and her eyebrows, but there's no denying she faces stiff competition for the crown from Anna. At least we can indulge in the best of both artistic worlds at Calvi's SoundCloud page.
CROOKED COLOURS – CAPRICIOUS
Concluding with an absolute banger from Crooked Colours. I hadn't actually heard of this Perth trio until today, so this was quite the introduction. Layering dirty electronic beat upon dirty electronic beat, "Capricious" is unlike anything I've experienced in a long time. Plus any song that uses the phrase "don't fuck around" as a hook and makes it work without sounding remotely trashy deserves my full attention. Tbh, it's hard to not get nasty when liquid sex like this is being poured into my ears.
-
In memory of iPod Classic...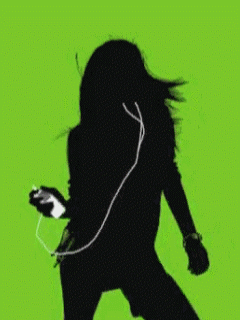 About Jess Grant
When Jess Grant isn't writing on music, she can be found playing it – on her guitar, on her ukulele, and on her recently acquired mandolin. Playing it hideously, she ought to add. Jess also studies. She studies the English language, to be precise. Jess is currently on her way to a degree in the subject, and enjoys starting and never finishing novels, screenplays, and poetry in her spare time. She also likes dogs. Lots of dogs.