BEST INDIE SONGS - WEEK 38 - PART 2 2014
Hello everyone! I'm slowly melting away here in Southern California with this insane heat wave going on, but you can bet that's not stopping people from downing their pumpkin spice lattes like it's actually Fall outside. Anyway, I'm here to cool you down with some more of the best indie tracks of the week! So stop reading about what crazy thing Ariana Grande has demanded this week, grab your headphones, and read on!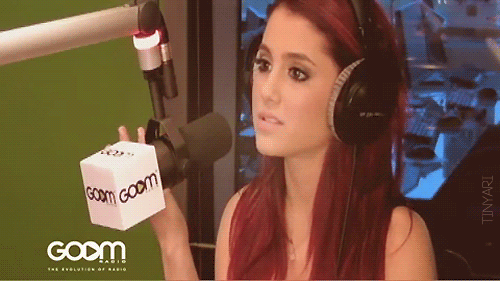 TEEEL - DISK GO
New Jersey's Teeel (because three E's are better than two!) is a electronic producer/songwriter/singer who will totally get you moving with his latest track, "Disk Go." The track is synth-pop but with a funkadelic twist, making the lyrics "get your dancing shoes on" very appropriate. The wonderfully 70's-inspired video is a must watch.
JUNGLE - PLATOON
Jungle is a still a relatively mysterious band out of London who are creating some buzz with their latest track, "Platoon." Although the track is driven by groovy bass lines and high vocals, it has an overall moody vibe that will stick with you long after its over.
KYE KYE - HONEST AFFECTION (REMIX A)
Even though indie-electro group Kye Kye just released their album, Fantasize, not too long ago, they are already putting out an album of remixes and "Honest Affection" is the first track to get re-worked. Lead vocalist Olga Yagolnikov will captivate you with her soothing vocals, while the soft electronic elements and beat will leave you preferring the remix over the original.
POLICA - AMONGSTER (LIVE ON KEXP)
"Amongster" instantly grabbed me with it's minimalistic intro of nothing but loud and distorted synths and vocals. The track slowly builds with the addition of bass and two drum kits, creating a totally interesting and captivating track that left me wanting more from this awesome quartet. And the live video is definitely worth checking out!
FMLYBND - YOUNG WILD
We here at BitCandy love FMLYBND, and I wouldn't be surprised if this is the track that blows them up and gains them some mainstream success. It's indie pop gold, featuring gang vocals, swelling synths, and an infectious chorus about living while you're young. And is it just me, or does it kind of remind you of a an indie rock version of The Wanted's "I'm Glad You Came?" Nope? Just me. Never mind.
THE ACID - FAME (LOVERS ANONYMOUS REMIX)
Firstly, let me just say that I think it's crazy that the name "The Acid" hasn't been used by a band until now (it's short and catchy…wish I thought of it first!). Anyway, the Aussie's sexy smooth track, "Fame" has been remixed by Lovers Anonymous and they have given the track a more upbeat and urgent vibe with their addition of claps and electronic elements that bring it to an almost poppy level.
JAMES VINCENT MCMORROW - GLACIER (ATU REMIX)
Dublin's James Vincent McMorrow is a singer/songwriter with an insanely soulful voice that is sure to grab your attention. The remix blends piano with a soft and fuzzy electronic beat, along with a few synths thrown in to top the whole thing off. Coming at barely over three minutes, they left no room for filler making this track completely solid.
ARCA - THIEVERY
New York's Arca creates an awesomely unsettling two and a half minutes with his latest track, "Thievery." Featuring quick blasts of synthesizers, snippets of what appear to sound like words, and various electronic elements mixed with the beat, it's a moody and futuristic sounding track that you have to check out.
ODESZA - IT'S ONLY (FEAT. ZYRA)
I instantly fell in love with this magical sounding, slow burning track. It has an overall mellow vibe, but still manages to include a bunch of little elements here and there to keep it interesting. It starts off with a slow beat and vocals, then around the 1:25 mark there's a brief period of xylophone notes that sound like you've opened a music box which I absolutely loved.
HONOURS BAND - BULLETPROOF
This London trio has created some magic with their blend of 80's-inspired electro with modern day indie-pop on their latest track, "Bulletproof." Packed with loud synths, hard hitting drums, and vocals that beg you to sing along, it's a great pop song that is great for fans of bands like The Killers or Neon Trees.
-
And that's it for part 2! I'm out of here!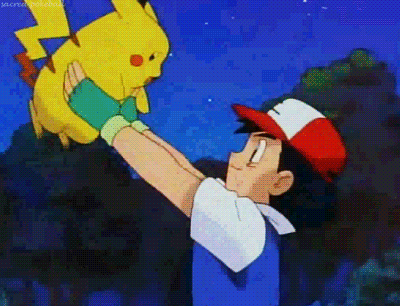 About Erin Crider
Erin Crider eats, breathes, and sleeps pop culture. If you have a question about a one-hit wonder from the '90s or need help remembering lines from a SNL skit, she's your girl. When she isn't lurking the internet, she's either going to a show or hanging out at Disneyland. Erin lives in Southern California and has a B.A. in Creative Writing from Cal State Long Beach.