BEST INDIE SONGS - WEEK 39
Hey there you! Did you have fun at the most important event of the year, Alienstock (Storm Area 51)? Of course you didn't ... because you, like us, didn't go. Aliens or no aliens the government has that place on lockdown and no existence of extraterrestrial life or animal experimentation or nuclear housing is enough to peel us away from our computers. Besides everything was live-streamed and we caught all the lack of excitement including the now-viral Naruto run while curating the top indie songs of the week for you. You are welcome.
So let's get started yeah? This week toping our playlist are Tove Lo, Amber Run, Tegan and Sara, and more. Scroll through, click on the video, and enjoy the music!
TOVE LO - SWEET TALK MY HEART
If Tove Lo pouring her heart out is not enough for you to give "Sweettalk My Heart" more than 2 listens, then perhaps me telling you that she basically strips herself down to her chonis and dances better than most avant-garde professional dancers will make you stop what you are doing to click play on the above video. Tove Lo + Sweat + No clothes = must-watch video!
AMBER RUN - WHAT COULD BE AS LONELY AS LOVE
Indie alt rockers pose a question that could be answered correctly multiple times, but "What Could Be As Lonely As Love" is more of an ode rather than a question. They set out to break your heart whether you're going through a broken heart or not. Listen and prep yourselves to hate how empty you feel.
SHAED - THUNDER
Listeners will be given the confidence to do what they set out to do with the empowering single "Thunder" by SHAED. Its dirty pop that makes your heart roar. For fans of pop or not this single has "hit" written all over it. Don't be too shocked if you start hearing it on your local alt radio station and TV commercials.
TEGAN AND SARA - DON'T BELIEVE ALL THE THINGSTHEY TELL YOU (THEY LIE)
Tegan and Sarah can do no wrong in my eyes. I speak for myself mainly because I'm a major fan girl. Ever since their release of Under Feet Like Ours, I felt like I found music that resonated with me. So .. yeah, if they release new music you bet your butts I'll be spreading the word about it.
GREEN DAY - FATHER OF ALL
Dust off your black eyeliners and pullout your Aqua Net hair gel because it's the 90s all over again. Punk rock is alive and pumping hard thanks to Green Day's latest song and "hot dog" video "Father of All …" and we are all invited to "Crawl on the dance floor.. spit in the air.. get weird."
WEEZER - THE END OF THE GAME
Coincidence that I placed Weezer's "The End Of The Game" right after Green Day? I think not! The two acts plus Fall Out Boy are going on tour in 2020 and guess who's got front and center tickets?! Not me, but if anyone is willing to give me theirs hit me up! I'll be your coolest plus one ever!
THE BIG MOON - YOUR LIGHT
The four-piece British female band The Big Moon return with the very special single "Your Light." The tune is a thankyou to that special someone or something that helps you up and out when you are at your low. It's beautiful, its catchy, and it sticks with you. Call it a classic.
VERITE - GOOD FOR IT
Verité knows how to grab our attention as you can easily agree with when you give "Good For It" a listen. The indie songstress describes this track as contradicting because basically you think you want something but what you don't realize is that your expectations will never be met because we don't really know who were are or what we want.
IYLA - FLOWERS
Yasss! I couldn't have said it better myself. Iyla kills it in "Flowers" by expressing what every woman with some sort of dignity has felt before. You can't buy us pretty things and expect us to forget you stuck your peen in another woman ROGER! Sorry, got carried away. But yer, fU*k flowers!
MXMTOON - UNSPOKEN WORDS
Why am I crying?!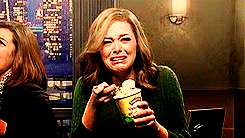 You have my heart mxmtoon, now take my money!
--
That's all the indie songs we have for you this week. Your regular host Jess will be back on Earth next week. Toodles!
Photo by Brooke Cagle on Unsplash
Beca Arredondo is easily unamused with all things not related to her interests. On her good days you can catch her avoiding the California sun and glued to her Mac plotting the next big thing. If you happen to run into her on the street and notice her wearing headphones do NOT disturb her. She is not responsible for any possible damage. Aside from the above she's very sweet and perky and responds well to good music and food.