THE 10 BEST INDIE SONGS IN THE WORLD THIS WEEK
Erm, so, who had "Aliens," "Kanye West peeing on a GRAMMY," and "TikTok getting banned (almost)" on their 2020 Bingo Card? As I'm pleased to tell you, YOU'VE HIT THE JACKPOT! Is it me, or is this year becoming more chaotic by the second? I feel like the only thing keeping me on track these days is music. With another tumultuous week ahead of us, then, it's time to buckle up for the ride with the latest edition of We Are: The Guard's Best Indie Songs, featuring Djo, Sufjan Stevens, slowthai, James Blake & Mount Kimbie, and beyond.
-
DJO – KEEP YOUR HEAD UP
Djo – better known to most of us as Stranger Things star Joe Keery – is getting his groove on for the horn-laden "Keep Your Head Up." With funky synthesizers zig-zagging the color neon beneath Djo's falsetto disco-ball croon, "Keep Your Head Up" is a Prince-indebted blast of bombast that officially bops, slaps, and goes the hell off.
SUFJAN STEVENS – SUGAR
Ahead of the release of The Ascension on Friday, Sufjan Stevens has shared "Sugar." "Now is the time to gather what is good and pure and valuable and make it your own, and share it with others," writes Sufjan of the haunted rallying cry, which finds the 45-year-old caught amid a sea of wailing electronics and percussive clatters and bangs.
SLOWTHAI, JAMES BLAKE & MOUNT KIMBIE – FEEL AWAY
It isn't often that slowthai showcases his sensitive side, but the British rapper is opening up his chest for all of us to see on "feel away." Featuring James Blake and produced by Mount Kimbie, "feel away" is a tender ode to love, empathy, and understanding, with pianos rippling like a moonlit lake as slowthai lets us into his heart like never before.
SUNFLOWER BEAN – MOMENT IN THE SUN
Summer is all but over, but Sunflower Bean are enjoying one final "Moment in the Sun" on their delightful, gleeful first single of 2020. "I don't need money, I don't need to be cool/I'd trade it for a moment in the sun with you," sings Julia Cumming on the cut – a tangerine dream of a listen about "finally recognizing what is important in one's life."
JOCKSTRAP – CITY HELL ($TAYLA$ CLUB MIX)
Just when I thought Jockstrap couldn't get any more mind-liquefying, the British act are outdoing themselves on "City Hell ($TAYLA$ CLUB MIX)." As the song title suggests, it's a transportive club remix of "City Hell" from the Warp duo's recent EP Wicked City, with classical melodies and glitched-out beats adding a whole new meaning to the cut.
JORDANA – DIVINE
Following on from the release of her EP Something To Say earlier this year, Jordana is back this Monday with "Divine." The first single to be unveiled from her forthcoming EP To You hears the 20-year-old examining the exhausting toll relationships have on her mental health, with Jordana effortlessly pulling us into her riffy, fuzz-caked headspin.
HEALTH – CYBERPUNK 2.0.2.0.
We're living through a dystopian movie from hell, and who better to provide the score to the American apocalypse than HEALTH? Coinciding with the announcement of their album DISCO4 (PART I), the noise outfit return today with "CYBERPUNK 2.0.2.0." – a propulsive, reverberant banger that emerges from the scorched earth like a monolith.
A. G. COOK – BEAUTIFUL SUPERSTAR
PC Music's A. G. Cook is bringing together his past and future on his latest single "Beautiful Superstar." Written in ode to and named after two of his earliest compositions – 2014's "Beautiful" and 2016's "Superstar" – it's the sonic equivalent of a lush, neon-lit enchanted forest, albeit one haunted by the ghostly memories of times gone by.
FUTURE ISLANDS – MOONLIGHT
This is utterly gorgeous. Future Islands continue the countdown to the release of their album As Long as You Are by sharing "Moonlight." The follow-up to "Thrill" is a meditative beauty about vulnerability, with Joy Division-like guitars thrumming beneath Samuel. T Herring as he tells his lover: "Here's my heart don't break it/It's all that I ask."
SERENA ISIOMA – BLUE SKY
Meet Serena Isioma, the Chicago native inviting us into her hallucinogenic world of prisms on "Blue Sky." "I'd love to kiss a pretty bitch with some cool eyes/I'd love to kiss a pretty bitch under a blue sky," sweetly sings Serena on the Saint Lewis-produced cut, which pairs its carousel of psychedelic synthesizers with an unapologetic hip-hop cool.
-
Why not follow We Are: The Guard's Weekly Chart for more? x
Photo by Carlos Leandro on Unsplash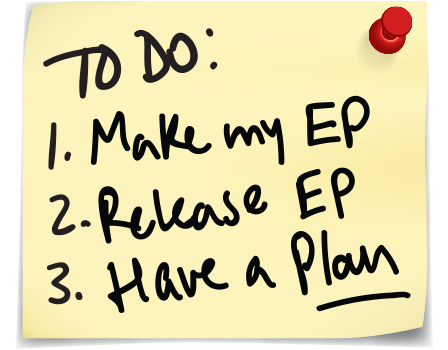 Jess Grant is a frustrated writer hailing from London, England. When she isn't tasked with disentangling her thoughts from her brain and putting them on paper, Jess can generally be found listening to The Beatles, or cooking vegetarian food.