BEST INDIE SONGS - WEEK 41
There was *so much* new music released over the last seven days, but there was only one song that the Internet really cared about: "LOOK AT THIS PHOTOGRAPH!!!" Truly, this wasn't the Nickelback redemption arc that I was expecting. Anyways, while you were back to working out what the hell *is* on Joey's head (please God don't say a "Make America Great Again" hat), the team and I were busy as ever filtering through the blogosphere to bring you the latest edition of We Are: The Guard's Best Indie Songs. Just insert your Microsoft Surface Earplugs (sorry, "Earbuds") and enjoy the following new music from CHVRCHES, DIIV, Gesaffelstein, and more.
-
CHVRCHES – DEATH STRANDING
I'm not a big gamer, so I can't say how well "Death Stranding" will fare in the forthcoming PlayStation 4 title of the same name, but I do know that this synthy spectacular is as good a CHVRCHES song as any. Better, in fact, than a lot of the material found on Love Is Dead, with Lauren Mayberry and co once again striving for that melancholy-tinted euphoria that their previous album notably lacked.
PUSH BABY – CALI SUPERBLOOM
"CALI SUPERBLOOM" by British upstarts push baby is a challenging but glorious listen that channels Francis and the Lights and the more exultant moments of his frequent collaborator Kanye West. It sounds like the aural equivalent of a sunrise, or, as the song title suggests, the unfurling of a bright, beautiful flower, with frontman Jack Roche positioning himself a voice for a disillusioned but hopeful generation.
DIIV – LIKE BEFORE YOU WERE BORN
"Like Before You Were Born" arrives just two songs into Deceiver, the third album from DIIV, immediately filtering out the filthy casuals with its salvo of Loveless-esque guitars. Beneath the bedrock, however, we find Zachary Cole Smith sounding more lucid and clear-headed than ever, with the newly sober frontman meditating on the stillness that comes with age: "It's just/Like before you were born/Through that peaceful moment to/Like before you were born."
CAROLINE POLACHEK – SO HOT YOU'RE HURTING MY FEELINGS
It's rare that I fall in love with *every* song released in the lead-up to an album, but the solo work of Caroline Polachek has been nothing short of a revelation this 2019. From "Door" to "Parachute," the former Chairlift singer hasn't made a single misstep on the long, winding path to Pang, with the flawlessness continuing with "So Hot You're Hurting My Feelings" – an unashamedly 80s track that hears Caroline singing in the glistening, giddy chorus: "So hot, you're hurting my feelings/Can't deal."
GESAFFELSTEIN – ORCK
Gesaffelstein goes punk rock? Please excuse me while I TURN THIS THE HELL UP!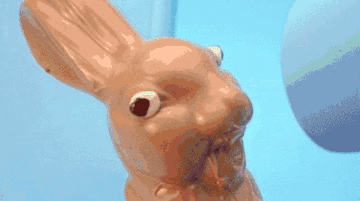 CHERRY GLAZERR (FEAT. PORTUGAL. THE MAN) – CALL ME
"Call Me," the collaborative single released this week between Cherry Glazerr and Portugal. The Man, isn't a cover of the Blondie song of the same name – news that'll undoubtedly bum out anyone who was looking forward to hearing Clementine Creevy invoke her inner Deborah Ann Harry. What "Call Me" is, however, is a spiraling, 60s-style groove worthy of 10,000 replays, with bongos and James Bond-esque guitar licks coming together for a track that could quite easily be marketed as a sequel to Portugal. The Man's omnipresent sleeper hit "Feel It Still."
BIG THIEF – FORGOTTEN EYES
With just four days to go until they release their second album of the year, Two Hands, Big Thief have shared "Forgotten Eyes." It's an endlessly visceral piece of music that presents Big Thief at their most raw, sonically and emotionally, with frontwoman Adrianne Lenker's voice almost cracking under the strain of passion as she sings about the importance of taking care of the most vulnerable in our society: "The wound has no direction/Everybody needs a home and deserves protection."
CHROMATICS – YOU'RE NO GOOD
On Wednesday, Chromatics reminded us that Italians do *indeed* do it better with the surprise release of their fifth album Closer to Grey. It's an LP that makes its home in darkest shadows of the city, where seediness meets unrelenting glamor, with the album highlight coming in the form of "You're No Good" – a sleek, slow-cruising piece of Pet Shop Boys-esque disco pop that finds Ruth Radelet at the mercy of a bad boy: "I know you're no good, no/But I can't stay away from you."
TR/ST – THE STAIN
The industrial-pop machinations of TR/ST are chemically stripped to their emotional core on the latest single to be unveiled from The Destroyer – 2. With an eerie, soupy fog of synths billowing away beneath Robert Alfons' desperately siren-like vocals, "The Stain" is a song that, musically and conceptually, reminds me a whole lot of The Ninth Wave chapter of Kate Bush's iconic Hounds of Love, with TR/ST accurately describing it as "a trepidatious push through murky waters, searching for shore."
RAURY – CHERRY BLOSSOM
"Cherry Blossom" feels like a natural, organic progression for Raury – the, erm, dude with the hat who first made the rounds in 2014 with his debut mixtape Indigo Child. The latest single to be unveiled from Fervent – an album that the 23-year-old appears to be funding through Patreon – finds Raury continuing to nurture his free-spirited blend of folk and hip hop, with purposefully out-of-tune guitars giving the whole thing a kind of around-the-campfire intimacy and immediacy.
-
Until next Monday, why not follow We Are: The Guard's Weekly Chart on Spotify for more? x
Photo by Julian Schröpel on Unsplash
Jess Grant is a frustrated writer hailing from London, England. When she isn't tasked with disentangling her thoughts from her brain and putting them on paper, Jess can generally be found listening to The Beatles, or cooking vegetarian food.