THE 10 BEST INDIE SONGS TO MAKE IT THROUGH THANKSGIVING
Photo by Joanna Nix-Walkup on Unsplash
There are three days and counting until Thanksgiving, and I'm not sure about you guys, but I, for one, can't wait to hear what problematic political takes and COVID conspiracy theories Granduncle Jim comes up with this year. Jokes aside, something tells me this is going to be a holiday like none other, but at least we have the latest dose of We Are: The Guard's Best Indie Songs to escape into when the extended family gets too much to bear. Noise-canceling headphones at the ready, then, as it's time to get lost in the following selection of tracks from Bleachers, girl in red, C.S. Fulp, and lots more.
-
BLEACHERS (FEAT. BRUCE SPRINGSTEEN) – CHINATOWN
It's not every day you see the words "featuring Bruce Springsteen," but then again, Jack Antonoff is far from every day. Aside from being one of the most in-demand producers of our generation, he's also a big, bold, and brilliant songwriter, as seen on "chinatown" – a stadium-sized ode to New Jersey that does indeed feature The Motherf*cking Boss.
GIRL IN RED – TWO QUEENS IN A KING SIZED BED
The countdown to Christmas is officially on, and girl in red is seeing in the holiday season in the loveliest of styles with "two queens in a king sized bed." It's a twinkling lullaby of a song about spending Christmas in the arms of a lover, with piano notes falling like delicate snowflakes behind girl in red as she sings about holding her lady.
C.S. FULP – SUNBURN
He recently made his breakthrough with "Basketball," and today, C.S. Fulp returns with "Sunburn." While his previous single found him embracing a kind of country-tinged idyllicism, "Sunburn" hears the rising artist taking a grungier turn, with muddy guitars threatening to pull us under at any given moment as C.S. sings of a toxic breakup.
DUA SALEH – ANGEL ROCK
Just a few months on from the release of ROSETTA EP, Dua Saleh is back today with the captivating "angel rock." According to Dua, "angel rock" was written while "reflecting on the significance of hope during a difficult event such as poverty," with strings forming like opulent vines around the Sudanese act as they sing of the healing power of love.
JAMES BLAKE – THE FIRST TIME EVER I SAW YOUR FACE
Exclusive footage of me listening to this cover: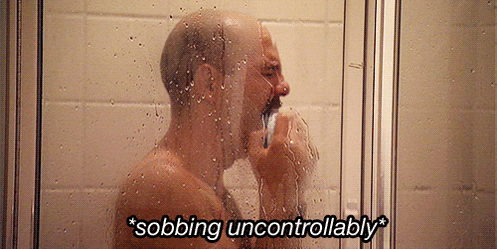 CHRISTIAN LEAVE – BEDACHE
Having got his start making comedy videos on Vine, Christan Leave is setting his sights on a music career with the epic "Bedache." It's the kind of searing piece of guitar-pop that can be filed next to the likes of beabadoobee and The 1975, with blistering riffs backing Christian as he sings about a blend of angst and ennui with anthemic abandon.
ISSY WOOD – CRY/FUN
Meet Issy Wood, the fine artist-turned-musician making her debut on the blogosphere with "Cry/Fun." Coming to us via Mark Ronson's Zelig Records – the same label that introduced us to King Princess –  it's a groovy ode to a masochistic relationship, with Issy's surrealist, avant-garde harmonies dripping like paint against the funky beats.
OVERCOATS – APATHETIC BOYS (PORCHES REMIX)
Coinciding with the announcement of The Fight (Remixed) EP, Overcoats have shared a version of "Apathetic Boys" by Porches. Listen as the New York act puts a glitched-out spin on the condemnation of indifferent men, with electronics hissing and buzzing like malfunctioning video game consoles beneath Hana Elion and JJ Mitchell's polemic.
DAD SPORTS – GF HAIRCUT
They recently signed to Grand Jury, and today, dad sports return with the joyous "gf haircut." It's a song about breakups and how haircuts can quite literally outlast relationships – especially in these times of quarantine – with Miguel Plante gloriously making reference to Pavement's "Cut Your Hair" alongside jangling, chiming guitar licks.
EZRA YVES – THREE YEARS
Hailing from Maryland, Ezra Yves explores lust, longing, and the moments and spaces between those feelings on "Three Years." "You reminded me of a someone I couldn't touch/I guess I attract all the demons," croons Ezra on the equally despairing and erotic "Three Years" – an ode to unrequited love that came to We Are: The Guard via Fluence.
-
Happy Thanksgiving, you guys. x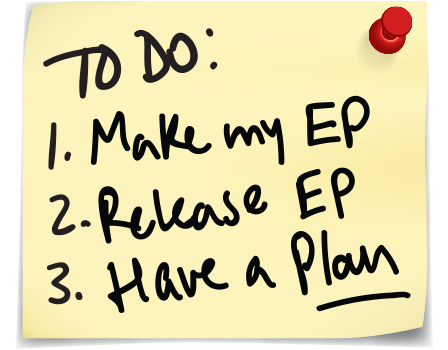 Jess Grant is a frustrated writer hailing from London, England. When she isn't tasked with disentangling her thoughts from her brain and putting them on paper, Jess can generally be found listening to The Beatles, or cooking vegetarian food.