BEST OF INDIE: WEEK 44
by Beca Arredondo
10/30/17
Let me predict a few things that will happen in the next seven days. The Dodgers will have won the World Series, you will (if you have not yet) have binge watched all episodes of Stranger Things season two, Kaitlyn Jenner will have announced she's pregnant, and your knowledge of the best in indie music will increase. The latter of all this is 100% accurate because we here at We Are: The Guard always have your back when it comes to digging for those musical gems. So to start the week off on a high note let's jump straight into ten delicious songs that will carry you smoothly into Friday.
DENM - BLESS YOUR HEART (ACOUSTIC)
We're starting off on a mellow note here. It's an obvious choice to have picked the so-cal artist DENM to kick off the playlist. It's all mellow vibes that open your ears to an intoxicating air that make you ride high on a cloud of no-sheeets-given. "Bless Your Heart" the acoustic version will make you grinning from ear to ear.
PLYA - THINKING OF YOU
Oh my gawd, it's been ages since I've had a tingling warm sensation running down my leg. You know, the kind that fills you up with emotions and because of a catchy hook and a bouncy beat the only thing you want to do is dance and cry. "Thinking Of You" could easily be deemed as an 80s classic except we're not in the 80s, but I guess what is true is that strong emotions make for excellent music. I hate to wish heartache upon the trio PLYA, but if means we'll get to hear pieces like this, then please please please continue to hurt! #sorry #notsorry
SLEIGH BELLS - RAINMAKER
In just a few weeks (18 days to be exact), Sleigh Bells' mini album Kid Kruschev will be on the market and in it "Rainmaker" will be featured. And let me tell you Alexiss Krauss freaking delivers an outstanding vocal performance leaving listeners wondering how could someone so striking and so stunning have a voice so perfect that it's borderline haunting.

ROYAL BLOOD - HOW DID WE GET SO DARK
Royal Blood has one upped everyone in wTF-ery with their video "How Did We Get So Dark." These rockers leave me with many many questions one of them being, What do the rabbits represent have to do with anything? I know that these furry cute creatures are a sign of fertility, but what exactly or better yet how exactly does it fit in with the getting dark?  My theory: the women hire a Jeff Bridges look alike hit man to shoot their cheating exes. Taking the rabbits from the men and returning them to the women is Bridge's proof that the men are dead. But I still don't get it! Someone please give me the 411 pronto.
MØ - TURN MY HEART TO STONE
MØ's latest piece "Turn My Heart To Stone" really makes that cool breeze coming in through the window feel ten degrees colder. Nothing like adding a sax to the backdrop to make the mood extra lonesome. All elements perfectly bring out the emotions leaving you wishing your heart was made out of stone.
COLD WAR KIDS - SO TIED UP FT BISHOP BRIGGS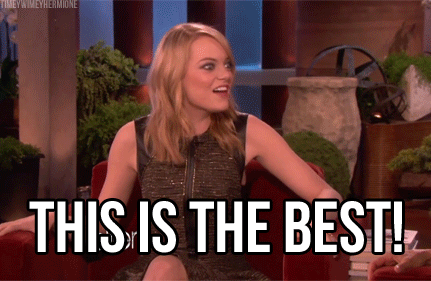 HEY CHARLIE - YOUNG & LONESOME
Hey Charlie is the most exciting thing we've heard this week next to Kevin Spacey coming out of the closet. These rocking babes from London are freaking everything! And this up here isn't even the most exciting piece, just shows how great they are and how much more we know they'll grow. The lead single "Young & Lonesome" forms part of their debut EP available now be sure to wrap your ears around it before they become the talk of the town.
BILLIE EILISH - COPYCAT (ACOUSTIC) MAHOGANY SESSION
Umm, yass! Avocados everywhere are mega stoked at this acoustic delivery from the biggest avocado of all, Billie Eilish! The acoustic version of "Copycats" may not carry those luscious drums that made the emotion so much more impactful, but there is much to process and take away from the stripped down version. Prepare to have this stuck in your head for hours.
FKL - VIOLENCE
I'm not one who believes in much other than good music and good friends. And by all means I'm no feminist, nor conformist, nor activist, but I do get inspired to get up and do something after listening to "Violence." Duo FKL brings us a haunting song that proves to be an anthem for women who take a feminist stand against their oppressors. Sage Redman opens up about the track saying, "It's simultaneously a bit of a siren song, a cautionary tale and a call to arms."
BAYNK - WANT 2
From Australia comes producer BAYNK who is giving us many beats to be thankful for. His production is sizzling if you ask us, just take a listen to "Want 2." This single is one that you'll easily find yourself going back to because it's mega fresh and super chill.  Nothing but good vibes coming at you.
--
Thank you for tuning in to another edition of the best in indie music. Your regular host Jess will be back next week!
Photo by Seth Doyle on Unsplash
Beca Arredondo is easily unamused with all things not related to her interests.  On her good days you can catch her avoiding the California sun and glued to her Mac plotting the next big thing. If you happen to run into her on the street and notice her wearing headphones do NOT disturb her. She is not responsible for any possible damage. Aside from the above she's very sweet and perky and responds well to good music and food.