ALL EARS FOR MID-YEAR'S BEST NEW K-POP
Jinjja? (Really?) Are we jinjja six months into the year? Damn, time is flying. How are y'all coping? Well, we're still far from the year-end, but the weekend is just around the corner. We just gotta hang in and let the music keep coming. Release the stress and lend me your ears. Here is 2021 mid-year's top 10 of the best new K-pop. Hwaiting!
B.I – BEACH (ILLA ILLA)
They say that once you are able to tell your story, you are already in the process of healing. Here we are, two years later, listening to Kim Hanbin aka B.I, who's back in the studio, endlessly expressing thoughts through his poetic rap and vulnerable sound. IDs are crying oceans of tears listening to his first full solo album, Waterfall, which also features Epik High's Tablo and long-time friend Lee Hi. The emotional soul R&B track, "Illa Illa" compares his experience to waves along a beach, which closes with a hopeful message of "building a sandcastle again." Hanbin, your healing is healing us altogether.
TXT – 0X1=LOVESONG (I KNOW I LOVE YOU) FEAT. SEORI
We all have our own demons inside, and if you've found that one person who lifts you up no matter how undeserving you think you are- this song is for you. Tomorrow X Together's The Chaos Chapter: Freeze has finally unfolded, and the music is unbelievable. The entire production of the title track "0X1=LOVESONG" from the visuals to sounds will hook you in from the very start. I promise, the nostalgic punk-rock sound is heart-pounding and the post-apocalyptic cinematography will literally give you goosebumps. And Seori's featured vocals? This unforeseen collab is satisfyingly mind-wrecking.
JOY (RED VELVET) – HELLO
Sending you bursts of energy this summer is Korea's sweetheart Park Sooyoung, aka Joy, with her solo debut, Hello. Not only ReVeluvs, but the entire stan communities from K-pop to K-drama, anticipated for this moment. Joy indeed has one of the lightest and most ear-tickling vocals in K-pop. "Hello," originally sung by Park Hyekyung in 2003, is a fusion of Doowap and Broadway jazz. The lyrics wave goodbye to the glum yesterday and greet a brighter tomorrow- just the ball of sunshine we need! Fun fact, all tracks in this album are modern pop remakes of songs from the 90s to early 2000s.
MONSTA X – GAMBLER
Love is a gamble, you take risks. Worth loving and risking it all are the seven kings of hardcore K-pop, Monsta X, who are back to steal hearts with their ninth EP album, One of a Kind. Title track "Gambler" is an action themed production and damn, the Netflix vibes are real. The song balances an upbeat groove with rock edginess, flowin smooth until the hot dance break. The bass and synths are crazy banging! Let's all wish Shownu well though, as he is currently on hiatus from promotional activities due to unfortunate health conditions.
 
WONWOO X MINGYU (SEVENTEEN) - BITTERSWEET (FEAT. LEE HI)
One of the most adored tandems in K-pop is Wonwoo and Mingyu, aka "Meanie." After their hot photoshoot for W Korea, the two rappers dropped a bomb of a teaser. "Bittersweet," featuring R&B queen Lee Hi, kicked off Seventeen's Project of "Love," in which they'll be releasing all types of music about all types of love. The sexy bossa nova track unleashes Wonwoo's heart melting vocals and Mingyu's sexy coarse voice like never before, OMG. The endgame? OMG(2). Good thing this single was digitally released, coz with SVT's 6th year anniversary merch and upcoming album, Carats need to save up. OMG(3)!
 
WEEEKLY – 7DAYS TENSION
Wake up all to Weeekly all seven days of the week, and your days can never go wrong! After their very very viral hit (till now) "After School," the rookie girl group has been climbing up brand reputation rankings. Endorsing South Korean eyewear brand Davich, the seven member girl group is back with a bop, "7days Tension." The song is a glitch-pop track that will awaken those nerves in the morning, so set your alarms! Daileees are bonding with Arohas (Astro fans) on this one, as it was revealed that the track was composed by Astro's Rocky. How cool, right?
 
WOO!AH! - PURPLE
Happy first anniversary and comeback to Billboard-nominated global rookies, woo!ah! The five-member girl group released their third single album Wish with the title track "Purple," and everything about this era is purely magical. The cheerful bubblegum track has this distorted yet ear-pleasing poppy sound, catchy in every way. The MV production is extravagant and their fairy-like visuals are enchanting. Woo!ah! themselves are the pure definition of pretty. From the music to their performance, they got every factor of being a K-pop Idol down, despite debuting in the midst of the pandemic.
 
SPARKLING - DIAMOND
What can hurt more than your dream idol group being just… made-up characters? Sparkling is a fictional four-member boy group starring in the ongoing K-drama Imitation. Well, they're not totally imaginary, as the group consists of ATEEZ's Yunho, San, Seonghwa and Boys Republic's Suwoong. Bit of a spoiler- "Diamond" is supposed to be a "flop track" in the storyline of the television series. What has got the fans laughing right now is the fact that the production went all the way to release an entire original soundtrack for it. I mean, there's no "wrong" or "bad" in music, right? Gladly, the boys enjoyed!
BTS - BUTTER (HOTTER REMIX)
I know you're still melting for BTS and I don't blame you because they just won't stop serving that sizzling butter this summer. The remix is definitely hotter, but the shoot is just pure cuteness and chaos! How down to earth can these Kings of K-pop get? 24 seconds into the song, Jimin is already on the floor. It's not every day that we get to see the boys fool around freely in front of the camera. Armys really appreciate the director allowing the boys to shrug off some stress. Congrats for hitting No. 1 on Billboard Hot 100, boys!
MAMAMOO – WHERE ARE WE NOW
Cheers to seven years! Another milestone for Mamamoo, one of the best of the best of the best in K-pop. In so many ways have the vocal quartet changed the game in the idol industry, breaking stereotypes from music styles to visual standards. These girls have inspired billions of fans along the way. Now they ask, "Where Are We?" Moonbyul, Solar, Wheein and Hwasa- you ladies are on top of the world. "Where are we now" is an emotional celebratory pop ballad. Ethereal in white gowns and majestic setups, the girls sing to the top of their lungs, and you will feel every note. Reminisce some more with Moomoos while watching the group's WAW documentary films.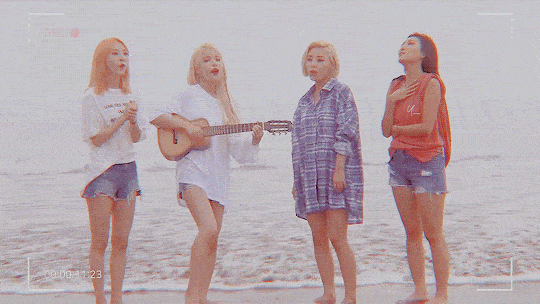 My dear chingus around the world, I sincerely hope you are all doing well. The first half of the year may have been hard on us. Turning to K-pop throughout every hardship is a decision you will not regret, and even through your best moments, the music will still be here. May K-pop be one of your comfort zones throughout the rest of the year, and let's see how things go. Annyeong!
Image Credits
June 3 WATG K-pop , by Hannah Lee
Joy, by Dispatch, CC BY-SA 3.0
Hanbin, by Tistory, Creative Commons Attribution 4.0
TXT, by EllieCraft18, CC-BY-SA-4.0
Seventeen: "Bittersweet" MV Behind the Scenes, by Pledis Entertainment, Creative Commons Attribution license
GIF, by RBW, Inc.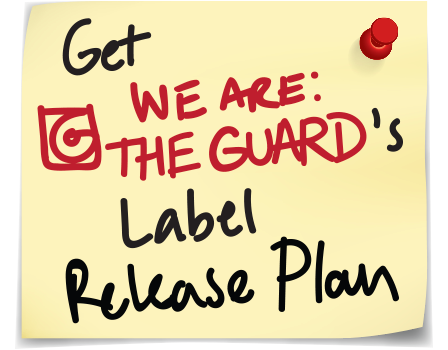 Hannah Lee is a Hallyu enthusiast from K-music to K-drama to K-food and even K-fashion. By day she takes her architectural apprenticeship, but by night she fangirls till sunrise. According to her latest MBTI test, Hannah is a perfectionist who has a lot of miscellaneous thoughts and is lazy... but passionate!