FEATURED FIND: RACHAEL JENKINS' PAINFUL NEW SINGLE "ALLERGY SEASON" IS TURNING ME INTO A MASOCHIST
Photo via Tin Pot Records
Utah-based singer-songwriter Rachael Jenkins makes music that feels like a personal attack. At this point, I am ready to rent out a hospital room because I refuse to go back to life pre-Jenkins.
It isn't unusual for artists to struggle a little bit when it comes to finding their musical identity - so when an artist seemingly comes out of nowhere and releases music that sounds beyond their years, I am immediately entranced. Rachael Jenkins is one of these artists. Jenkins makes music riddled with heavy, beautiful lyricism and somber, delicate instrumentation that reflects the treacherous nature of her upbringing in the Mormon church. Her storytelling skills extend beyond her songwriting. In every one of Jenkins' performances, we see her reopen the wounds of each song's subject matter. Jenkins is clearly a feeler, and we are beyond lucky that she has chosen to share her art with the world.
RACHAEL JENKINS - UNTITLED
"untitled" is the first single that Jenkins released. Although the song has an unassuming title, rest assured that there will be tears in your eyes by the first chorus. In "untitled," we hear Jenkins reflect on her time in the Mormon church as a queer person struggling with their identity. Chilling and expertly written, "untitled" will cut deep for anyone who has found themselves trying to figure out their relationship with religion, themselves and where these relationships intersect. Jenkins opens up the song singing, "It's tradition in my house / To bring a boy over unannounced / On a mission for a spouse / Don't you smile too big or he'll ask for your hand / And you'll end up alone and endowed".
RACHAEL JENKINS - I DON'T KNOW
Jenkins' sophomore single entitled "I Don't Know" is a piano forward confessional about anxiety and imposter syndrome - two things that Jenkins struggles with daily. In an interview with Gig Goer, Jenkins says, " I wrote ["I Don't Know"] as an attempt to explain what goes on inside my brain when I'm feeling overwhelmed and afraid. I frequently feel like I don't know what I'm doing in life, like I'm an imposter who doesn't deserve what I have. I get insecure and filled with self-doubt when I'm unsure of which step to take because trusting myself is difficult".
Somehow, Jenkins finds a way to outdo herself on each release - this is especially mind boggling to me because "untitled" and "I Don't Know" are SO GOOD. Her third and most recent single, "Allergy Season," is a bittersweet effort depicting the complexities of moving on from people, places, emotions and identities. Superb production thanks to Nathan Cox brings this track to a new level. Subtle instrumental layering in the latter half of the song paired with vocals in Jenkins' higher register create an emotional climax. "Allergy season had me wheezing over you," sings Jenkins. "Now I'm bleeding out my nose and onto my shoes."
Rachael Jenkins is just getting started - which is great for me and awful for my therapist. "Allergy Season," which was released August 27th via Tinpot Records and is available now wherever you listen to music.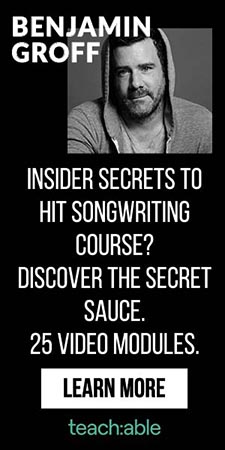 Charlotte Stack lives in Philadelphia, Pennsylvania, where she studies Music Business in Drexel University's Music Industry Program. When she isn't working, Charlotte is most likely cuddling with her dog, Jade or at a show.