FEATURED FIND: SERENA ISIOMA TEARS DOWN GENRE CONFINES
Image Credit: Daniel Delgato
Nigerian-American rock/pop/indie/soul/r&b artist Serena Isioma reminds us that having a political consciousness and having fun need not be mutually exclusive.
Anarchist Emma Goldman once famously stated "A revolution without dancing is not a revolution worth having." Unfortunately, in less politically-conscious times, "political music" tended to fall into two camps - there was the overly-earnest, often-cheesy grandstanding of anthemizing of people like Bono or songs like "We Are The World," either of which seem about as sincere and deep as a guidance counselor's poster.
Or, on the other hand, you have the often grim-faced PoliSci of more actively activist music - your crust/anarcho punk, your grindcore, and various shades and flavors of hippy and folk music. There was a brief moment when the brain and the hips came together in activist music, in the AgitProp of some disco/dance punk like Gang of Four, but even then the lyrics read more like political tracts and the delivery veers towards the shouty. It's about as fun and relaxing as listen to some street corner doomsayer frothing on their soapbox.
Both fortunately and unfortunately, some people have no choice but to be political. Unfortunately, in that their very existence is made into some kind of political campaign. The fortunate aspect of it is when they share their experiences, especially when it's in such a downright captivating voice as with Chicago's Serena Isioma. As a black non-binary musician, there are waay too many people who would make their existence into a political statement. Luckily for us, Isioma doesn't listen to the haters, just doing their thing with stellar style, a warm heart and generous spirit.
SERENA ISIOMA - SENSITIVE
Serena Isioma similarly disregards such imaginary barriers in their music. Isioma serves up an appealing amalgam of alt r&b/lofi/bedroom pop and soul. They cite a wide variety of influences, ranging from Tyler the Creator to Willow which actually makes sense when you hear Isioma's effervescent indie pop. They also disregard other nonsensical dualities like "happy/sad", which may be one of their greatest gifts to today's musical landscape. You've got tracks like "Why Am I So Toxic?" where they speak candidly about their depression, smoking weed, feeling numb, but you'd never know it just from the music, which sounds more like Janelle Monae jamming with Devonte Hynes on the thriller bassline. 
SERENA ISIOMA - WHY AM I SO TOXIC
Serena Isioma's profile climbs with each of their consistently-stunning releases - a handful of singles and EPs, so far. They've already been garnering praise from all over, everywhere from Complex to The Line of Best Fit. It seems as if their star is set to rise even higher with the release of their stunning new single "Huh?", with its mixture of solid gold soul and tongue-in-cheek lyrics. It's the perfect soundtrack for Summer 2021, with its truly strange mixture of emotions.
SERENA ISIOMA - HUH?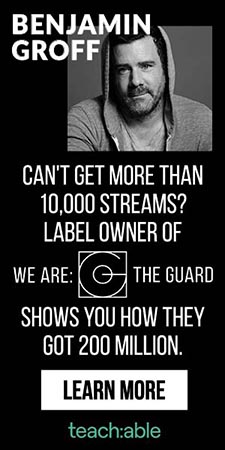 J. Simpson occupies the intersection between criticism, creativity, and academia. Based out of Portland, Or., he is the author of Forestpunk, an online journal/brand studying the traces of horror, supernatural, and the occult through music, fashion and culture. He plays in the dreamfolk band Meta-Pinnacle with his partner Lily H. Valentine, with whom he also co-founded Bitstar Productions, a visual arts collective focused on elevating Pop Culture to High Art.