BEST NEW INDIE: JEAN DAWSON IS COOL AS F*CK ON "POWER FREAKS" + "BRUISEBOY"
Look, guys, I know what you're thinking... TWO songs in ONE post??? Well, let's just say we're feeling incredibly generous here today at your local friendly music blog We Are: The Guard… And plus, when we come across tunes like "POWER FREAKS" and "BRUISEBOY" by a dude as rawly talented and downright cool as f*ck as best new indie act Jean Dawson, it seems quite frankly RUDE of us to not pack in as many of his tracks as possible before you hit "X" on your Internet tabs for your daily dose of screen downtime (#WELLNESS).
So, before any more seconds go to waste, let's get started with "POWER FREAKS," shall we? Just make sure to strap yourself in because this is one helluva ROLLER COASTER RIDE, BABY! No, really – I'm talking vom in your lap, loop-the-loop, pure adrenaline-fueled exhilaration. If you don't come out of this shaking and sweating at the brow, you're clearly not playing it loud enough.
An aural ode to control – or should I say our complete lack of it – "POWER FREAKS" is four minutes of straight-up nihilistic euphoria that kind of sounds like a Drums song from 2009 as bent and warped through the mind of a 23-year-old genius. Or as the artist himself puts it: "Imagine if Pusha T was in Sum 41." SHUT UP AND TAKE MY MONEY, JEAN!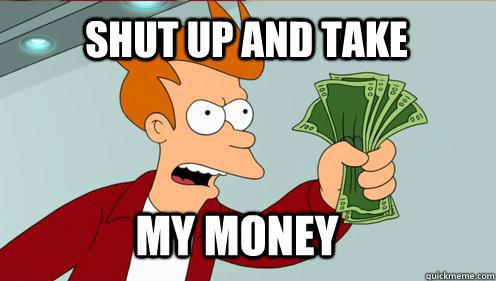 It doesn't end there, however, with Jean also delivering the genre-agnostic goods on his single that came out just prior to "POWER FREAKS" – "BRUISEBOY." The track hears the California-based upstart continuing to blend elements of rap and rock into a heady, intoxicating wave of undefinable sound, with Jean simply writing in the accompanying press release: "This song is for the kids like me." Can this guy GET any cooler???
Find Jean Dawson on Twitter and Instagram if you dug these two songs, because trust me, there's a lot more where this kid came from. Not to mention the dude has the raddest style in all of Los Angeles and is for sure making me want to invest in some brand new striped sweaters.
 

 

 

View this post on Instagram
SEE YA, POWER FREAKS!
Jess Grant is a frustrated writer hailing from London, England. When she isn't tasked with disentangling her thoughts from her brain and putting them on paper, Jess can generally be found listening to The Beatles, or cooking vegetarian food.