BEST NEW INDIE: MGMT - LITTLE DARK AGE
While the rest of internet has had quite the love/hate relationship with MGMT over the years, I've never had anything but the utmost affinity for the indie psych pop heroes. I couldn't have agreed more when Zane Lowe on his Beats 1 show dubbed them as "the band [that] changed the face of pop music forever." With hits like "Kids" and "Time to Pretend" under their belt, Andrew VanWyngarden and Ben Goldwasser had nowhere to go but straight to legend status. ️️"Little Dark Age," the newest somber single from the duo, is the first song (and title track) off their fourth record (that they've been teasing since May) due sometime soon in early months of 2018. ️️You have to wonder if this change of pace is part and parcel for the new record of if the band is just continuing on their quest to be enigmatic? ️️
MGMT - LITTLE DARK AGE
Always present are the shades of pop-psychedelia that make MGMT, MGMT. With the band's affinity for swirling synths and perplexing lyrics on display, they shed the upbeat nature of their hits for a more sinister sound. The video, directed by David MacNutt and Nathaniel Axel in all its gothic glory, is pitch perfect for the Halloween season with Andrew VanWyngarden straight up channeling the essence of the Cure's Robert Smith. Is that a Robert Smith costume he's wearing or just too pitch perfect of a coincidence? The duo feels like they've spent the past four years digging deep on the Cure's catalogue, taking cues from the emotional hook-driven songwriting of the new wave legends.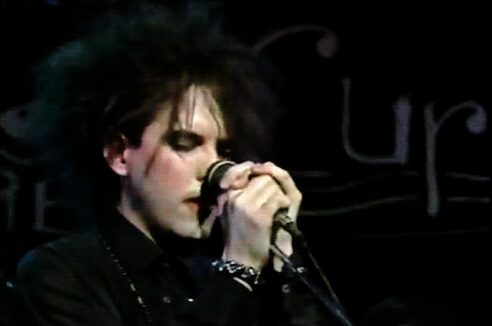 MGMT has clearly grown during their absence of releases and I excitedly wait to hear more. After a track like this I expect to say the same for the haters as well.
From deep within the murky depths of the Los Angeles River emerged a creature: 50% raver, 50% comedian, 10% Robotcop. Kurt Kroeber doesn't own a dog, operates Soundbleed (the world's only dance party comedy talk show rave), and is down to party with you. Come up some time and say "Hey dude!" But definitely make sure to casually drop the secret Illuminati password.