THE BEST NEW INDIE POP SONGS IN THE WORLD RIGHT NOW
Image by Fixelgraphy on Unsplash
February is flying by! How is it possible that 2021 is going by so quickly and so slowly at the same time? It's stressful and confusing and a whole lot of things. Lucky for you, we're bringing you some of the new best indie pop songs covering a wide range of emotions. From REYKO's version of EMF's "Unbelievable" covering the fed-up end of things, to a romantic, but sad new one from Ashe there's something for whatever you're feeling. Buckle up!
REYKO - "UNBELIEVABLE"
London's electro-pop duo, REYKO, is an unstoppable force. When you combine deep, dark bass sounds and synths with whispery, mysterious vocals, something magical happens. Released via our label, REYKO brings this signature magic to their newest release, a cover of EMF's "Unbelievable." If you've been feeling lost or confused, and are getting fed up with it, blast this one!
UPSAHL - "STOP!"
UPSAHL has consistently been releasing some of the best new indie pop songs out there. With her no-bullshit, honest approach to songwriting, chromatic melodies, and indie rock inspired production, you know her songs when you hear them. On her newest single "STOP!," she discusses the excitement and anxiety around falling for someone new.
PALE WAVES - "FALL TO PIECES"
Indie pop band Pale Waves channel 90s/early-2000s rock on their newest release "Fall to Pieces." With a music video echoing these nostalgic vibes, bust out the eyeliner and get ready to scream along to this one in the car.
ALAINA CASTILLO - "STFU (I GOT U)"
Rising pop artist Alaina Castillo continues to deliver hit after hit, with nothing other than great songwriting at the forefront. With a newfound confidence, "stfu (i got u)" is a banger. With an e-girl styled music video, we are excited to see where this new direction takes her.
ASHE - "THE SAME"
As heard in the new Netflix movie, To All the Boys: Always and Forever, Ashe's "The Same" tells the story of the excitement of a new relationship, and the sadness and nostalgia of looking back on it once it has eclipsed.
REBECCA BLACK - "FRIDAY (REMIX)" FT. DORIAN ELECTRA, 3OH!3, AND BIG FREEDIA
This sounds as energetic and incredible as you'd imagine it would just by reading that list of artists together. Produced by Dylan Brady, "Friday" got a hyperpop makeover. It's both a jam for nostalgia and a song for the future. If you're hitting that mid-day slump right about now, this will probably have the same effect as a shot of espresso.
CLAUD - "OVERNIGHT"
Claud's highly anticipated album has arrived via Phoebe Bridgers' new label, Saddest Factory Records. Super Monster is full of indie rock jams about being vulnerable, growing up, and falling in and out of love. On "Overnight," they tell the story of falling for someone hard and fast. The first song on the album, they set the stage for what's to come in the next songs.
Looking for more of our favorite songs? Check out our Weekly Indie A&R Chart playlist on Spotify, and be sure to follow!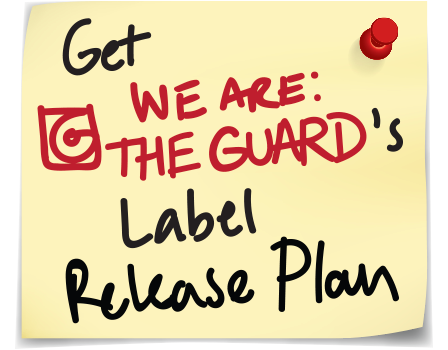 Jess Grant is a frustrated writer hailing from London, England. When she isn't tasked with disentangling her thoughts from her brain and putting them on paper, Jess can generally be found listening to The Beatles, or cooking vegetarian food.