THE BEST NEW INDIE POP SONGS TO BLAST IN YOUR CAR
As the weather gets warmer, day-trip season is upon us. As we all know, there's nothing better than a scenic drive with a great playlist and there's no better genre for this than indie pop. Whether you're looking for something to sing along to in the sun or something to reflect on through a rainy drive, we've got you covered with some of our favorite recent releases under the indie pop umbrella.
SPILL TAB - PISTOLWHIP
Dairy-free and crushing it as usual, spill tab returns with her first release since her Oatmilk EP of 2020. "PISTOLWHIP" features vocal effects, fuzzy guitars, and a thumping bassline. With a music video situated at the intersection of dreamy and grungy, the visuals match the unique vibe of the song perfectly.
GOTH BABE - I WANNA HELP YOUR MIND
If you're looking for music to adventure to, look no further. Goth Babe, the project of Griff Washburn, has perfected the recipe to feel-good indie music. On his new song "I Wanna Help Your Mind," acoustic guitars spiral into chill electronic production.
ANSON SEABRA - IT'S RAINING, IT'S POURING
There are few things more heartbreaking than a sad twist on a childhood nursery rhyme, and Anson Seabra has (finally) officially released fan favorite "It's Raining, It's Pouring." Originally gaining love on TikTok (like that 7-million-views kind of love), fans have waited patiently for the song. The production choices skilfully support the emotive lyrics, and the music video features Seabra as a sad weather man. Put this one on for a teary rainy or night time drive.
another song im writing
NAÏKA - SAUCE
Naïka continues to push the envelope on the unique places that pop music can go with her soul and World Music influences. On her new release "Sauce," she is confident, commands attention, and landed in an Apple commercial for the iPhone 12. If you're heading out for a beach day, let "Sauce" set the scene and boost your confidence.
DRO KENJI - KILL CUPID (FT. $NOT)
With stunning melodies and lyrics about heartbreak, Dro Kenji and $NOT have created the perfect song for your late night drives. At just 19, Dro Kenji is able to craft storytelling songs inspired by pop punk, lofi, underground hip hop, and the frustrations of gen Z.
BOYISH - WHATSHISNAME
Indie rock duo Boyish (India Shore and Claire Altendahl), have shared their second single of 2021, "whatshisname." Dark lyrics juxtaposed with bubbly instrumentation create an interesting contrast. Coming after "Superstar," the first track of their upcoming EP, "whatshisname" has us excited for what's to come from Boyish.
BLÜ EYES - SOMEBODY
BLÜ EYES' "somebody'' originally picked up traction on TikTok. While the song is sonically gentle, the lyrics display the type of honesty and vulnerability that could only be shared by someone extremely brave. "Somebody" outlines the fears of failure that ultimately make us human. BLÜ EYES' ability to emote and support her lyrics with clever production and clear vocals is what drew us to her music.
JELANI ARYEH - MARIGOLD
Road trip banger alert! Jelani Aryeh's new release "Marigold" is perfect for golden hour on a coast somewhere. Bass and guitar driven, "Marigold" is one to bop along to. Before you know it, you'll find yourself lost in the poetic lyrics. This song follows the release of his explosive cover of "Angels."
-
We hope you found some new jams for your road trip playlists, and be sure to check out our Weekly Indie A&R Chart Playlist, too!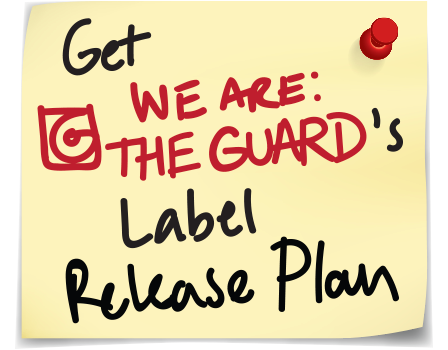 Arielle Tindel is from Cleveland, Ohio. She recently graduated from Berklee College of Music with degrees in Music Business Marketing and Songwriting. In her free time, Arielle can be found gardening or playing bass.