THE 8 BEST NEW INDIE POP SONGS FOR YOUR EARLY SUMMER PLAYLIST
Image by Kane Taylor on Unsplash
While the first day of summer is technically June 20th, it's sure starting to feel like it's already here. It's never too early to get those summer 2021 playlists together, as it's going to be a big one this year. Whether you're getting ready for road trips, or hitting the recently reopened bars, put on the best new indie pop songs to get you in the spirits.
HUSH - THE MARIAS
The Marías have returned, delivering their signature whispery-psychedelic-soul vibes on "Hush." The lead single off of their highly anticipated debut album, Cinema, "Hush" is empowering, groovy, and deserves a spot on your summer playlists.
WHO DO YOU LOVE? - TERRELL HINES
Terrell Hines skillfully blends genres on his newest single "Who Do You Love?" If it's any indicator of what to expect from his upcoming album, we couldn't be more excited. Delivering infectious energy and a reflection on the state of the world, "Who Do You Love?" is thrilling.
BETTER THAN I WAS - GOLDSPACE
GOLDSPACE is simply the coolest. The LA based duo is better than ever on "Better Than I Was." Drenched in sun beams and nostalgia, the song combines genres, and builds up to its hard hitting chorus.
CHEERS - FAYE WEBSTER
Georgia's Faye Webster has range. Situated between indie folk and indie rock, her honest lyrics and guitar work have entranced audiences. Her new single "Cheers" features driving guitars, and her gentle vocals, which delivers lyrics that pack a punch.
TOO MUCH - NINA COBHAM
Nina Cobham's "Too Much," is the ultimate chill jam- melodic, with clear vocals at the forefront. Born in Leeds, Cobham also grew up in Spain, and sings in Spanish from time to time. Drift away with this new single.
IF YOU CARE - Q
Q's music is somehow out of both the 1970s and 2070s. He so skillfully juxtaposes old and new into his own brand of indie pop. On his new single, "If You Care." His falsetto sits atop funk inspired guitars. The music video is stunning, as well!
THIS IS MY FUCK YOU SONG - ROZ HARDING
Roz Harding's "This Is My Fuck You Song" is exactly what it sounds like- a searing final ode to a cheating ex. With bubbly indie pop production and clever lyrics, Harding does not hold back. And with that, we conclude this week's wrap up "Fuck you, goodnight."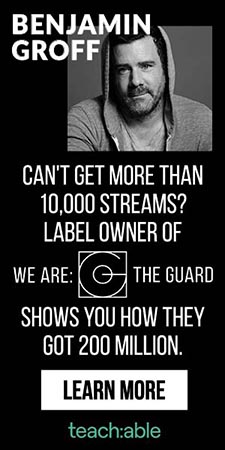 Arielle Tindel is from Cleveland, Ohio. She recently graduated from Berklee College of Music with degrees in Music Business Marketing and Songwriting. In her free time, Arielle can be found gardening or playing bass.