THE BEST NEW INDIE POP SONGS FOR WARMER WEATHER
Image by Kaizen Nguyễn on Unsplash
EMILENE, SMLE - FLOWERS & SEX
EMILENE and smle's "flowers & sex" took over the world on TikTok, and at the end of last week it made it's way to streaming platforms. The honest lyrics, the drop, and EMILENE's vocals prove what all the buzz is about. As "flowers & sex" climbs towards a million streams in just a few days, the sexy indie pop jam sits high up on some of our favorite playlists.
BÜLOW - REVOLVER
On her empowering new single, "Revolver," bülow reflects on confidence. In a press release, she shared:
"You are as powerful as you want to be. I don't wake up every day feeling my most confident self. No one does. I struggle with finding my footing and falling into a state of confidence every day where what people say or do doesn't affect me. It's something I work on every day, but I know that when I am that and I believe it, I'm not afraid of fucking up/falling on my face. That's how I want to live. And that's what I want people to feel when listening to "Revolver."
ROYAL & THE SERPENT - GIRLS (FEAT. PHEM)
Royal & The Serpent and phem both sit at the intersections of pop and alternative, so a collaboration between the two just makes sense. On "girls," the two have created a fuzzy-guitar-driven, gay anthem.
GIGI - THE MARILYN
GiGi is no stranger to the music industry. The L.A. based songwriter has written songs for artists like Ava Max and collaborated with the likes of Young Bombs, Manila Killa, and The Him. On her solo debut, "The Marilyn," she tells the story of a connection formed at a writing camp that went from sweet to sour.
 

 

 

View this post on Instagram
REI AMI - RICKY BOBBY
REI AMI delivers another hard-hitting song on her newest release, "Ricky Bobby."  The song is danceable, confident, and deserves a spot on your hot girl summer playlist. In her own words:
"I feel like Ricky Bobby is such an interesting character because he's somebody with this raw talent and then he gets thrown into this racing world. He's really shy and insecure at first but then as he grows, he gets confident and he's on top of the world and then life hits him with some fucking karma. Then boom we see character growth! I feel like there are real life lessons in the movie, so I was really inspired by that."
EM BEIHOLD - GROUNDHOG DAY
Em Beihold's "Groundhog Day" is about feeling trapped in cyclical patterns that make us unhappy. After going viral on TikTok, the relatable song was released at the end of May. Inspired by Regina Spektor, the L.A. songwriter is working on an EP and we can't wait!
MASO - YOU
Maso returns with another romantic, R&B-leaning jam. With guitars that remind us of Leon Bridges, and a laid back feel, Maso is excited to get to know his partner on "You." The last single before the release of his highly anticipated album, For Loving Me (coming in July), "You" has us excited for what's in store.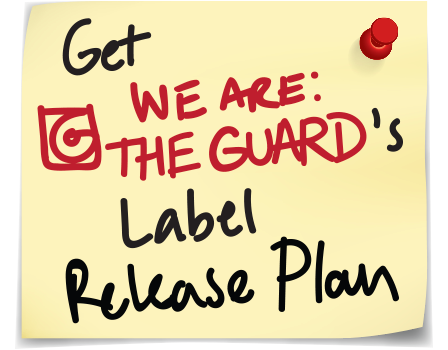 Arielle Tindel is from Cleveland, Ohio. She recently graduated from Berklee College of Music with degrees in Music Business Marketing and Songwriting. In her free time, Arielle can be found gardening or playing bass.