THE BEST NEW INDIE POP SONGS OUT THIS WEEK
Image by Aaron Burden on Unsplash
Hello again, it's Micah the WATG intern. I've been kind of in the feels recently… The colder weather here on the east coast and the approach of daylight savings is starting to make my mood fluctuate. So, to counter these feelings, I've made a playlist of the best new indie pop songs out this week!
ARAYA - "ARCHON"
Right off the bat, this song hit me. I felt that the entire intro and atmosphere recreated my mood and I could feel my stress dissipating as the song continued. Araya is a new artist with only 158,654 monthly listeners and is paving the way for a new wave of moody, dark indie pop. The song is a journey. There are incredible highs and lows and it's all showcased in Araya's ability to capture an incredible dynamic sound in under 3 minutes. The first sentence of his bio says "You can't evolve as an artist unless you're evolving as a person," which to me is beautifully compelling and a deep and precious sentiment that coincides with Araya's sophisticated and emotional sound.
CHELSEA CUTLER - "FOREVER"
Chelsea Cutler comes back strong with the nostalgic 80s-pop hit of 2021. "Forever" feels like all of the modern tropes and musical decisions by artists like The 1975 combined with Tears For Fears. Hailing from Westport, Connecticut, Chelsea Cutler's music sonically encapsulates the ocean and longing for something special. Her music is inspiring and feels heroic and just makes me want to dance around my room. Her sound also is reminiscent of the wave of Chairlift (Caroline Polachek's project) that has an awesome synth heavy foundation and with that classic rhythmic rhythmic guitar that is quintessential 80s. This song is groovy and emotional and will get stuck in your head. What could you want more?
JOSHY SOUL - "DREAMS"
Joshy Soul is my new favorite obsession. This song, "Dreams" is a sexy bop. Littered with interacting delays and beautifully layered vocals, Joshy Soul, taps into a new type of indie-pop making you want to move your head side to side. I'm listening to the song as I write this and I'm dancing in my seat! Joshy Soul is from Salt Lake City and has been writing music for a while. There isn't much information on him and he only has two songs out as of recent, but I believe there will be much more from Joshy Soul as the years pass us by.  
JORDAN POWERS - "OPTIMISTIC"
Holy Sh*t. This song is FANTASTIC. It actually reminds me of Dora Jar a little bit (the flow of the chorus reminds me of "Polly"). This song is relatable, incredibly catchy and has such an amazing feel to it. The production is also otherworldly. Jordan Powers, based on her Spotify bio, states that she's been an industry secret for a while writing with Olivia Rodrigo and Florence and The Machine and touring with Selena Gomez. In her own words, "'Optimistic' is not about a too-good-to-be-true relationship, it's about a state of mind and always having the ability to see the beauty amongst chaos."
WORSHIP - "ORCHID"
This is like hyper-pop and indie-pop had a child. There is something so infectious about this song. I can't totally put my finger on it. I think it has to do with the fast paced chorus and the semi-auto tuned sounding vocals. The processing in this song is always only about half way which is so sonically fascinating to me. When the chorus drops the second time in the song it really sends you into a trance. The entire song is always on but never lets you down or get boring. It holds you in its fist and runs with you.
FRANCIS KAREL - "ANOTHER"
Francis Karel. I honestly didn't know his name until I just stumbled upon his new song on Fresh Finds (shoutout to the Spotify algorithm). I do know Francis from TikTok though. During quarantine, Francis' videos of himself asking people if he could perform for them on Omegle went viral and has launched a very good start to his career. The combination of his voice and the shock value from bored people, resulted in gaining many views of people who were not only impressed with his ability to sing, but the reactions of the other people being shocked. I'd call his music power-pop. It's incredibly epic, but still maintains a digestible pop element that is familiar and pleasing to listen to.
TIA TIA - "NIGHT AND DAY"
Tia Tia is an artist you should know. Her voice is so beautiful and sounds like melted butter. I can't find a lot about her either. She's the budding voice that I have been craving for in indie-pop and it brings a taste of latin feels to indie-pop that I don't think existed before. It breaks a barrier that is necessary.
Overall, these are the best indie pop songs out this week! I hope you enjoy!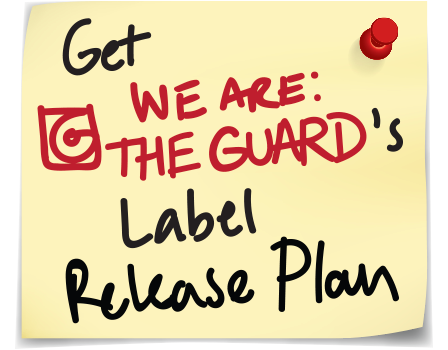 Micah Rubin is an avid music connoisseur who loves to watch movies and spend time at dinner parties. He loves The Sopranos and playing shows with his band, The Brazen Youth. His dreams and goals include wanting to bring people together through music, striving to always create an efficient and safe space for others to work and create. He hopes to become an A&R or Music Supervisor one day.