THE BEST NEW INDIE POP SONGS FOR YOUR EARLY MORNING COMMUTE IF YOUR GRANDMA DOESN'T ANSWER THE PHONE ON HER BIRTHDAY
Hello! Today is my Grandma's birthday. Later tonight, I'm going to hop on a Zoom call with her and the rest of my family to wish her a happy birthday. I was able to see my Grandma over the summer, but she lives in Florida so I haven't seen her since June. COVID really screwed things up for being able to see family. Despite the hardships we all endured during COVID, I decided to call her this morning while embarking on my commute to school and to my surprise, she didn't pick up! So, I resorted to making this indie pop playlist.
DOSS - "STRAWBERRY"
Imagine this song playing as you wake up on a Monday morning after getting your Sunday slumber. The ethereal atmosphere that "Strawberry" begins with is the perfect alarm to start your morning. I can imagine my grandma waking up with a smile on her face, blissed out and then getting on with her day once the drums kick in. This song occupies a very interesting space in the indie-pop world in my opinion. It has similarities to PinkPantheress and other breakbeat indie-pop that we're seeing surface as of now, but it doesn't have much of a centralized vocal as most indie-pop does. There are vocal samples and definitely a main vocal but it never feels like it's trying to be the focus of the song which I really like. The other elements of the song and how it all fits together is what is moving it forward. It reminds me of a modern day Cocteau Twins. There is something very unique about this artist and how Doss gets away with the simplistic nature and repetitiveness of this song, but for it to still be such a beautiful piece of music.
DIJON - "THE DRESS"
Dijon is one of my favorite artists. He's going to be a household name in no time if he's not that already. WATG Editor Arielle sent me his EP How Do You Feel About Getting Married? a while back, and I remember being starstruck by the way in which his songs evoked so many emotions. When he released the single "Many Times" earlier this year, I was once again blown away by it. Now, his album is out and I can and cannot believe (at the same time) how wonderful it is… and that's an understatement! To be completely honest, I don't even think that I can necessarily pick one song to write about, but "The Dress" feels like a song that my Grandma would like and so here I am writing about it. Dijon's masterful work comes from his incredible self awareness and genuinity in his music. Working and collaborating with incredible musicians such as Andrew Sarlo and Mk.Gee, brought out a beautiful array of soulful punches that hit the listener in ways that only gives and never takes away. A lot of the beauty comes from his voice and lyrical contour that flows uniquely in a way that only he can ever achieve. He is one of a kind and I will forever be grateful for his craft.
ROSI - "OFF THE TRACKS"
"Off The Tracks" is the latest single by the up and coming duo, Rosi. While I couldn't find exactly where they are from I noticed their location tags and posts on Instagram indicate they spend a lot of time in London and New York. Their music reminds me of a haunted, gray day in either city and is perfect for this fall weather. On top of all of this, the indie-pop world needs more of this type of music. This calm, finger picking style guitar that lends itself to more of a folky sound, yet Rosi seems to achieve a indie-folk-pop sound with their electronic elements and production. Not to mention, the lead vocalist's beautiful tone stands out in a way that hits hard. The song instantly provides a visual and it's not all dancy and fun but there is still a sense of rhythmic chugging that helps the song move forward.  
CAROL ADES - "CAN'T SAY NO"
The more I listen to this song, the more I love it. My roommate and good friend, Bernice Chan, played this for me. Since then, I've been diving into her discography and am super excited for Carol Ades' EP. I have yet to listen to it, but I feel like even just based off of this one song, Carol Ades is destined for a very successful career. Her music is reminiscent of a lot of other indie-folk pop that stems from the careers of artists like Phoebe Bridgers, Julien Baker and Jensen McRae, but I feel like its blossomed into this new wave of modern indie-folk pop that involves a familiar, yet unique sound that is helping move the genre forward very quickly. Taking what we know and adding that 5% to make it something completely new is a hard thing to do, but I believe that Carol Ades is headed in the right direction and achieving it.
HYD - "SKIN 2 SKIN"
Another song from Bernice Chan. She should just take over my internship!... Just kidding, I love working here and I think she's too busy anyway… so… moving on, I love this song. I guess I love the majority of the songs that I write about for WATG, but this song is especially cool because it is produced by Caroline Polacheck who is one of my favorite artists. Hyd is also signed to a very unique label in the industry that I don't think gets nearly enough recognition and attention as it should: PC Music, the home of A.G. Cook and many other experimental/hyper-pop and electronic artists that are truly building empires in their own right. The way in which these people are manipulating sounds (similar to Sophie) is beyond me. This song in particular is a mixture of indie-pop and straight up ASMR. It never occured to me that in addition to the emotional goosebumps that music can give you, music can also provide "tingling" sensations. It feels like a 3D experience for your ears that is strangely comforting and fits well with the specific genre.
CHARLI XCX - "NEW SHAPES (FEAT. CHRISTINE AND THE QUEENS AND CAROLINE POLACHECK)"
Okay, now for an artist who is super established but is SO incredibly influential in the indie-pop world. I love Charli XCX. If you don't love her you're honestly inferior. Her music is not only a throwback, but it's simultaneously a look into the future. The production style and anthemic vocals will carry you through an entire year. Maybe even your whole life. Her music will live on forever. Her artist career is super fascinating too based on the music she was releasing in 2013. Charli XCX was always ahead of the times, but she didn't really break out until she released her album Charli. Since then,  she's become a household name in the indie-pop / hyper-pop world. Specifically in this song, the stacked synth ensembles and the features are incredible. It's the collaboration of the year for me and the arrangement is beautiful, providing the best pump up song for you and your Grandma to listen to on her birthday.
COL3TRANE - "CALIFORNICATION (FEELS LIKE I'M FALLING IN LOVE)"
Arielle showed me Col3trane a while back I think. If I'm remembering correctly. I remember thinking he sounded similar to Frank Ocean in a similar way that Dijon does. However, this new song "Califronication (Feels like I'm Falling In Love)" reminds me of the aesthetic of Pitbull, but if Pitbull was way more suave and indie. I love this video as well. It checks off all the boxes for the classic "big mansion" and "driving around in a nice vintage car" look. The best shot in the entire video is when he's trying on the suit though and the camera is panning 360 degrees around him. It is visually impactful in the best way and provides a very interesting visual montage that goes along with the music. It is the perfect feel good bop for your morning commute.
There you have it! My favorite indie pop songs as of lately! I hope you enjoy and we'll see you next week!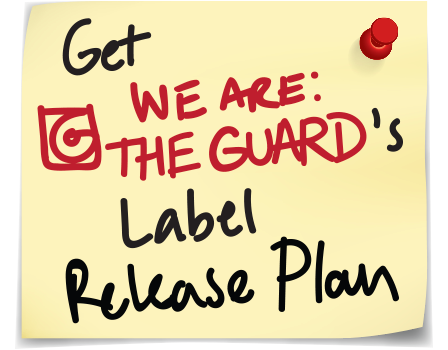 Micah Rubin is an avid music connoisseur who loves to watch movies and spend time at dinner parties. He loves The Sopranos and playing shows with his band, The Brazen Youth. His dreams and goals include wanting to bring people together through music, striving to always create an efficient and safe space for others to work and create. He hopes to become an A&R or Music Supervisor one day.