THE BEST NEW INDIE POP SONGS OUT THIS WEEK
Image by Vladyslava Andriyenko on Unsplash
Hello! Today is an overcast day in Boston, the air feels semi-warm and I've been away all weekend playing some shows. I just had the time yesterday to find some of the best new indie-pop music released this past week. I'm excited to share these songs and I hope you enjoy!
PORCHES - "ADORE YOU"
I discovered Porches in early 2017 with his album, Pool. I remember, so vividly, driving around the small town of Middlebury, Vermont where I grew up and being blown away. I had never heard anything like it and had this attraction towards the beautiful array of sounds that Porches (aka, Aaron Maine) was able to produce. The gentle electric-piano ballads with fat, hard hitting drum samples that he used weren't reminiscent of anything I had heard before -- it was all new. Fast forward to today, I believe Porches is still doing just that: creating a new sound for the future of indie-pop. I believe that he's become a much more prominently influential artist for up and coming producers and musicians. His new cover of "Adore You" by Harry Styles sheds light on how Porches is pushing music forward with his imperfect vocals, but perfect execution of the emotional intention.
TAME IMPALA - "NO CHOICE"
I was shown Tame Impala by some of my best friends in high school. I remember recording some music in a studio based out of Middlebury, Vermont and hearing the teaser for Tame Impala's Currents. The teaser track was "Nangs" and the LFO synthesizer blew me away. After diving deeper into the discography of Tame Impala, I realized that I knew the song "Elephant" from his album, Lonerism. Again, fast forward to today, Tame Impala proved to be ahead of his time as his music grew in popularity making him one of the most mainstream indie-psych-pop artists to date. For many of his fans, his release of his new single, "No Choice" will be very exciting considering it's a B-side of his latest release, The Slow Rush. "No Choice" continues the saga of 80s-dance, inspired indie-pop with the classic Tame Impala reverbed-out vocals and some amazing auxiliary percussion.
LAURA ELLIOT - "SPACEMAN"
Up and coming artist, Laura Elliot, probably doesn't know who I am, but we have many mutual friends and connections. So, hello! Laura Elliot is an innovative artist pushing a sound that feels familiar, but has unique tendencies fitting a new mold to the world of indie pop. I discovered her about two years ago with her single, "Grass Stains" and I immediately fell in love. As a drummer, I was mainly impressed with how the drums sounded. The recording quality and production was really wonderful. "Spaceman" is even better. Her newest single has a similar vocal cadence and twang to that of Pinegrove and I've been singing the entire song front to back with no issue due to the catchiness it holds. I'm so excited to continue to hear Laura Elliot's songs that she will be releasing in the future.
PEYTIE - "IT GIRL"
So I was with my friend Noah Leong over the weekend and he told me about this song that, while it came out 3 months ago, I felt like I needed to share. Peytie is a Berklee student and only has this one song out. They are a songwriter and hyper-pop / indie-pop artist creating a very emotionally unique take on the two intersecting genres. With awesome production by 067eoin,  I wanted to highlight this song because of its stellar quality and how underrated it is in the Berklee community.
JEAN DAWSON, MAC DEMARCO - "MENTHOL*"
In 2020, I remember seeing Jean Dawson's iconic album cover for Pixel Bath everywhere. The minimalist white football helmet with a color graded visor was spectacular eye candy. I played "Dummy" and "Triple Double" off of Pixel Bath over and over again last year during quarantine, vibing to the catchy melodies and hard hitting drums. This type of indie-pop is what made my year during quarantine bearable, making me feel that cliche feeling of being in a movie. With his new song, featuring none other, Mac Demarco, Jean Dawson goes for more of a straightforward sound closer to garage rock with a very anthemic chorus. "Menthol*" makes my head bop like no other song on this playlist and I know that the ear worms all over the track will be stuck with me for weeks.
SADIE JEAN - "WYD NOW?"
I just discovered this song yesterday. I'm in awe with the musicianship and how full it sounds with only piano, vocals and some synth atmosphere. Sadie's voice reminds me a bit of ROSIE, but the chorus carries the rest of the song to its highest potential. All of the note jumps in the vocal melody makes the song one of the more interesting indie-pop songs I've heard and leans into the very emotional song that it is. Classically, when the drums come in, the song tears my heart out. It does such a good job at giving me that feeling of being a teenager, experiencing young love and feeling wronged in some ways. The production is great and for being Sadie Jean's only song out, I believe this is an incredible feat.  
ILL PEACH - "DANDELION"
This song is probably one of the most interesting songs I've ever heard to date. I love the imperfections in the production, that makes the song super gritty. It sounds a bit old school and would be perfect for synch in my opinion. I just found Ill Peach yesterday as well and this song blows me away. It sounds different than a lot of indie-pop being released but it encapsulates a new wave of dark indie-pop that is funky and groovy giving a drivy sound. The hard hitting drums and the subtle production elements goes to show how intricate Ill Peach is giving me the feeling that they're going to grow throughout the next few years exponentially.
There you have it! My favorite indie pop songs as of lately! Have a great week, stay warm, and hope you found something to kick off your December! If you're looking for more of our favorite new releases, check out our Weekly Indie A&R Chart Playlist on Spotify!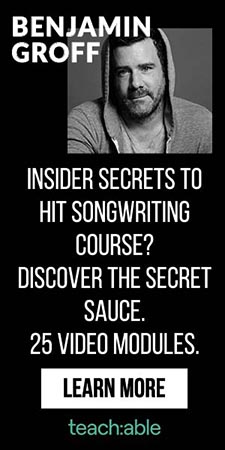 Micah Rubin is an avid music connoisseur who loves to watch movies and spend time at dinner parties. He loves The Sopranos and playing shows with his band, The Brazen Youth. His dreams and goals include wanting to bring people together through music, striving to always create an efficient and safe space for others to work and create. He hopes to become an A&R or Music Supervisor one day.