THE BEST NEW INDIE POP SONGS TO START YOUR YEAR
Image by Moritz Knöringer on Unsplash CC0
Hi! Happy New Year! 2021 was an exciting year with lots of new Indie Pop releases and I'm confident that 2022 is going to be even better with tons of new artists and music to get us through these next 12 months. I spent my break listening to some awesome new tunes from artists like Lizzy McAlpine to Rex Orange County and I can't wait to share them with you!
LIZZY MCALPINE - "ALL MY GHOSTS"
I've had this song by Lizzy McAlpine playing on repeat for longer than I can admit… "all my ghosts" is about holding on to relationships from the past and the music builds up steadily until the song reaches its peak in the bridge when the singer sees a vision of themselves letting go of those 'ghosts.' You know exactly what I'm talking about because we all have them…… McAlpine announced her new album five seconds flat (oh you know it's gonna be good when the album title is all lowercase) due to be released on April 8th. It's highly anticipated amongst the small (for now) army she's amassed on social media partly because of some exciting collaborations with the likes of FINNEAS and Jacob Collier. Lizzy has proven to everyone that she's here to stay for the long run and even made her Ellen debut promoting "all my ghosts."
REX ORANGE COUNTY - "KEEP IT UP"
Rex Orange County has been around for a few years and is a well established indie artist having earned hundreds and millions of streams. He hasn't released new music since 2019, so his new song "KEEP IT UP" along with his new album Who Cares? - due to be in our hands no later than March 11th - is highly anticipated amongst his loyal fanbase. "KEEP IT UP" begins in true Rex Orange County fashion - a twelve second string intro that leads into his own unique style of music and self-deprecating lyrics. However, the chorus is pretty self-motivational for the great ROC so this makes for a great first single from the album and leaves me thinking "can March 11th please get here any quicker??"
PETER MCPOLAND - "STRING LIGHTS"
I've seen Peter McPoland around on TikTok before, but I never truly listened to his music until "String Lights" came out a couple weeks ago - and let me tell you, I've been missing out BIG time and so are you if you don't listen to this guy's music. This is a beautiful poignant song about growing up and simply not being able to do anything about it. Peter carries so much emotion in his voice that you can just feel on all of his songs - it's truly hard to believe that he's still in his early 20s because he writes and sings as if he's already gone through a whole lifetime of heartache and pain. Peter is a rising star in the world of indie pop - you better keep an ear out for him.
THOMAS HEADON - "HOW DO I KNOW?"
I've been following Thomas Headon's music for about a year now and he is SO talented. He knows exactly what he wants out of his musical journey and is a very promising rising star in the indie pop music scene. He's always putting out absolute feel good bangers and "How Do I Know?" is no exception. It's about young love and letting loose and enjoying the moment with someone next to you… makes me miss those pre-pandemic times but at least I can live vicariously through the music of "How Do I Know?" Also watch out for his North American tour starting March 24th in New York!
AURORA - "A TEMPORARY HIGH"
Aurora is back with a brand new album The Gods We Can Touch to start the year off! "A Temporary High" is just one song from the collection of 15 she's recently put out and it makes me want to blast it from my speakers and just have a mini dance party - my neighbors are going to hate me for this but I just can't help it! It has a great tempo and layered synths that make "A Temporary High" sound anthemic and it's just the pinnacle of indie pop. Aurora has shown us that she can literally do anything from delicate ballads to catchy dance tunes.
HOLLY HUMBERSTONE - "LONDON IS LONELY"
I recently started listening to more of Holly Humberstone's music and it's fair to say that she is going to be huge this year. As a Londoner myself I must say "London Is Lonely" (in which she is the sole credited songwriter) really hit home as having been in a long-distance relationship myself… let's just say Holly, I FEEL this. There is so much longing and emotion not only in the lyrics, but in Holly's distinctive voice. She only just released her first collection of songs in 2020 but since then has gained a fair amount of popularity not just in the UK but in the US too, which is a big deal for her. And if that wasn't enough, later this year Humberstone will be going on tour and opening for one of the biggest pop stars on the planet, the one and only Olivia Rodrigo. Fair to say that 2022 is definitely going to be Holly Humberstone's year.
THE HEAD AND THE HEART - "EVERY SHADE OF BLUE"
The Head And The Heart are back with a brand new song- "Every Shade of Blue." I first discovered this band years ago when most of their music had a folksy flair to it and while they have stayed true to that sound, they've also expanded and experimented with more indie pop sounds in the last few albums they've released. "Every Shade of Blue" gives me summer road trip vibes (despite the freezing New England weather), and gets me so pumped for the new year and all the things I can look forward to when the temperature goes up. This song will definitely be on all of my feel good playlists - and it should be on yours too.
HIPPO CAMPUS - "RIDE OR DIE"
Hippo Campus returns with their new EP Bang Bang! "Ride or Die" is just one of the songs from their new four song collection released earlier this year. I'd describe the rhythm of this song as pretty 'bouncy' and I can't help but bob my head the whole way through. If you like Vampire Weekend, you should definitely check out Hippo Campus - they have similar vibes, but at the same time the latter has their own new sound that combines everything most people love about indie pop songs. If for some reason you still need more convincing, just scroll through the YouTube comments on any of their videos and you'll see their loyal fans giving them an unlimited amount of love and support, so they must be doing something right.
JAX - "TO ALL THE BOYS I LOVED BEFORE"
I didn't know much about Jax until I listened to "To All The Boys I Loved Before" and boy is she underrated. In the realm of indie pop, Jax leans more towards the pop side of things and I really believe she could be the next big thing if people give her a chance. The lyrics on "To All The Boys I Loved Before" are brilliant, whitty, and very well thought out and the chorus is so catchy I want to listen to it over and over again so I can sing along at the top of my lungs! The fact that her lyrics are unique (she's also credited as a co-writer), paired with a familiar sound set her apart from other pop stars. I'll be adding Jax to all my playlists and I can't wait to see what 2022 has in store for her.
Well, that's it for this week and I hope you'll be inspired to check out some of these artists because I think they're contributing great things to the world of indie pop music. I can already see that 2022 is going to be an awesome year for us and I can't wait. Anyways, time for me to get back to the freezing Boston weather and I hope to see you again next week - same time, same place ;)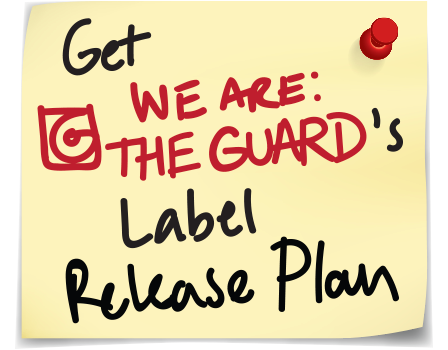 Olivia Flattery is a music business geek originally from London, UK, but just graduated from Berklee in Boston. She is also a singer-songwriter and one day hopes to work in the realm of film and TV as a Music Supervisor to combine her love of songs as well as her love of visual media. Olivia also enjoys collaborating with others on various music projects and is working on sharpening her production skills to open more doors for creativity.