THE BEST NEW INDIE POP TO GET YOU THROUGH THE WEEK
by Olivia Flattery
2/17/22
Image by Michael Fenton on Unsplash CC0
Hello everyone and welcome to another week of Best New Indie Pop! As you know, it just so happens that Valentine's Day was this week and for a lot of people it's usually either a great celebratory occasion with that special person or a great excuse to drink wine, eat chocolate, watch rom-coms and wonder why they STILL haven't texted you back… anyways, I'm getting ahead of myself… Here are the top new tracks that got me through this week!
REX ORANGE COUNTY - "AMAZING"
We're back and starting the week strong with a brand new song from Rex Orange County called "Amazing" from his highly anticipated album WHO CARES? out March 11th. "Amazing" was released on February 14th and actually really fits well with the Valentine's theme as it captures the feeling of newly falling in love and romanticizing everything about that person. I must mention that this song is also an absolute feel good bop in classic ROC fashion. I genuinely have this song on repeat because it's honestly a great serotonin booster!
OLIVIA KLUGMAN - "SELF HELP"
I first discovered Olivia Klugman when they came up on my FYP on TikTok. I was instantly mesmerized by their uniquely delicate voice and introspective, thoughtful lyrics. "Self Help" starts with the line: "Who I was three years ago would have a crush on me today"... I mean come on! Those words just instantly draw you in and make you want to know where the rest of the song is headed. Since becoming extremely successful on TikTok, Olivia has released singles that we get the privilege to listen to and their journey has only just begun which means there is much to come in the future and I'm here for it 110%!
TOM ROSENTHAL - "YOU WILL MARRY THE WRONG PERSON"
This new song by Tom Rosenthal, "You Will Marry The Wrong Person," might not be the cute love song you were looking for this week. Nevertheless - wow - the lyrics are so haunting and heartbreaking but in a way speak so much truth. Love isn't always great and amazing, sometimes you do indeed marry the wrong person, and that's ok. However, this isn't your average intense heartbreak kind of song, it's more of a gentle realization that sometimes we're not meant to be with the people we thought we would end up with. I've listened to Tom's music for a few years now and I'm elated that he's gaining more popularity, especially thanks to the magic of TikTok, and it's also worth noting that he's been building his career completely independently with no help from a label. If you haven't checked his music out yet then what are you even waiting for??
 
ALY & AJ - "WAY WAY BACK"
Aly & AJ have certainly taken a turn towards a more mature indie pop sound with their newly released album a touch of the beat gets you up on your feet gets you out and then into the sun which features my personal favorite "Way Way Back" as the final track. It's a brilliant song to end the album with and has a great 'freeing' kind of anthemic feel to it - you'll know what I mean when you listen to it. Despite the feel good music, they have some lyrics in there that are a punch in the stomach such as "It was love at first sight, Jesus Christ I could've been your wife" which showcases some really powerful songwriting. Go check out their new album!
MXMTOON - "MONA LISA"
Wildly popular mxmtoon is back with a new single titled "mona lisa!" mxmtoon, whose real name is Maia, built her following solely on the internet in true Gen Z fashion. She's really done very well for herself and "mona lisa" has great rhythm that you can dance to but also has lyrics that make me feel like I'm reading Maia's diary which makes it all the more interesting. Some famous names are mentioned such as Shakespeare, Van Gogh, and Frida Kahlo and are cleverly used to convey the message of the song. mxmtoon will also be going on tour this Spring and will be visiting various cities in North America so go check her out!
FATHER JOHN MISTY - "Q4"
Josh Tillman, also known as Father John Misty, is getting ready to release a new album this year titled Chloë and the Next 20th Century out April 8th. His new single off the album is called "Q4" and just scrolling through the YouTube comments section you can see fans are absolutely loving it and can't wait for the new album. Like other Father John Misty songs, "Q4" has awesome orchestral instrumentation that makes the song sound huge and almost like it belongs in a movie. I've known Tillman's music for years and even own one of his vinyls, and I love his effortless way of writing about the human condition, especially the bad side, and very few musicians choose to tackle topics so bluntly yet with so much wittiness and sarcasm, which really sets Father John Misty apart from the crowd. Go listen to "Q4" and while you're at it check out some of his earlier music too!
ISABEL PLESS - "MORE TO GIVE"
So "More to Give" by musician Isabel Pless actually came out a little earlier than the other songs on this list but I think it's so good that it needs more attention. Pless is currently a Linguistics student at Wellesley College and has been writing songs from a young age but started posting her songs on social media very recently during the pandemic. In just about two years time she already has over 110,000 monthly listeners on Spotify and well over 1 million streams as well as over 2 million likes on TikTok. "More to Give" has a great musical build from the first half of the song to the second and the lyrics echo feelings of inner-conflict and not feeling good enough for even yourself.
BIG THIEF - "WAKE ME UP TO DRIVE"
Big Thief are a great indie band that have been around for years. "Wake Me up to Drive" is a song from their long awaited album titled Dragon New Warm Mountain I Believe In You. It's a simple song but carries a lot of meaning. The repetitive chorus makes it easy to sing along and the groove makes it easy to dance to and it has a great spacey feel to it. Big Thief will also be going on tour this year so grab your tickets now!
OMAR APOLLO - "INVINCIBLE"
Omar Apollo's new song "Invincible" features a familiar name - Daniel Caesar. It starts out with an electric guitar playing chords before the vocals and harmonizations come in singing "If I were to go, tell me would you notice me" which is already a powerful way to introduce the song. Suddenly the beat changes and becomes more upbeat, yet the instrumentation is still very subtle. The reception from fans has been very good as people are very excited for the collaboration between Omar and Daniel with some saying that they both deserve more recognition. I know I'll be adding "Invincible" to my playlist and playing it on repeat!
Well, that's it for this week! I hope you check out the songs and artists mentioned and hopefully discover someone you didn't know before. I hope you have a great rest of the week and recover from eating heart shaped chocolate and sweets (that's what I'll be doing anyways) and I'll see you back here at the same time, same place!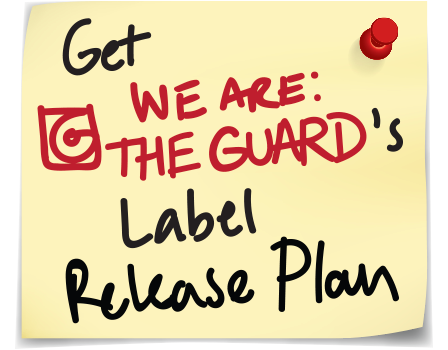 Olivia Flattery is a music business geek originally from London, UK, but just graduated from Berklee in Boston. She is also a singer-songwriter and one day hopes to work in the realm of film and TV as a Music Supervisor to combine her love of songs as well as her love of visual media. Olivia also enjoys collaborating with others on various music projects and is working on sharpening her production skills to open more doors for creativity.