THE 7 BEST NEW INDIE POP SONGS OF THE WEEK
Image by Jeremy Perkins on Unsplash
While the week isn't even over yet, it's been a big one for indie pop. With some of our favorite new artists delivering incredible future hits, this round up of the Best New Indie Pop songs is not one to skip over. Hear Holly Humberstone's honest new synth jam, DENM's easy-going beach vibe, and more!
HOLLY HUMBERSTONE - THE WALLS ARE WAY TOO THIN
Holly Humberstone doesn't miss, and on her newest single "The Walls Are Way Too Thin," she knocks it out of the park again. A song that I'm sure those of us with roommates can relate to regarding feeling stuck and a bit claustrophobic. In the YouTube description for the stunning video, she shared:  
"I'm such an awkward person and even though I really liked my housemates I still felt worried about small talk in the kitchen or passing each other in the corridors. I had some fun times there, but I felt like I was mostly confined to my room whilst chaos was going on in the flats or streets around us. To avoid confronting how I was feeling I'd sneak out of the flat and go on train journeys to see my mates, get drunk, then come back hungover through the night or morning."
SALEM ILESE - DINOSAURS (S4E7)
With her (L)only Child EP on the way later this week, salem ilese has shared another single. Quirky and clever as ever, "dinosaurs s4e7" asks some of life's biggest questions and reflects on the things that are out of our hands. The chorus is explosive, and the music video is stunning.
ANNIKA WELLS - THE BITTER END
There are a few things that Annika Wells has built into her signature sound including air tight melodies, honest and relatable lyrics, and a sense of humor. "The Bitter End" follows this trend and drips with attitude and confidence.
 

 

 

View this post on Instagram
LANI ROSE - PARANOID
Lani Rose's honest brand of indie pop is what drew us to him originally and keeps us coming back for more. On "Paranoid," he discusses fears, both rational and fabricated. Off of his newest album To: Keep You From Hurting Me, released via Terrible Records, "Paranoid" is just a taste of the introspective ways he interprets pop music.
ANSON SEABRA - MAGAZINE
Anson Seabra never fails to make us tear up, and on his newest single "Magazine," he tells the story of a girl who wants to be seen for more than just her looks. While the song focuses on magazines, it can absolutely be applied to social media too. While May is Mental Health Awareness Month, this song reminds us that we don't always know what's going on below the surface.
DENM - LIFE'S TOO SHORT
We Are: The Guard favorite (and Brill Building publishing client) DENM's highly anticipated album Slum Beach Denny has arrived. Folks, the vibes are impeccable. If you're taking a road trip to the beach, or spending a sun drenched afternoon somewhere beautiful, the easy going song "Life's Too Short" is your soundtrack.
JELANI ARYEH - FROM THESE HEIGHTS
Jelani Aryeh poetically describes feeling lost on his newest song "From These Heights." Set to a driving bass line and shimmering indie electric guitars, he makes the discussing uncertain emotions feel comfortable.
Looking for more? You're in luck! Listen to our Weekly Indie A&R Chart playlist here: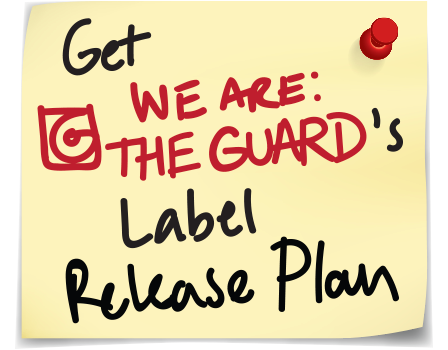 Arielle Tindel is from Cleveland, Ohio. She recently graduated from Berklee College of Music with degrees in Music Business Marketing and Songwriting. In her free time, Arielle can be found gardening or playing bass.