INDIE POP JAMS FOR DANCING THE SUMMER HEAT AWAY
Woman Turning Around on Green Fields by Jackson David
Happy summer, happy June, and most importantly, HAPPY PRIDE MONTH! We're back with some of the best new Indie Pop songs from this week. From heartbreak, to the apocalypse, to taking over the world, we have it all! Start your summer off right with some of these jams.
REMI WOLF - "CAKE"
With a fun, upbeat synthy groove yet such heartbreaking lyrics, Remi Wolf writes a song that shows you CAN have your cake and eat it too. Creatively juxtaposing an indie dance track with heavy-hitting storytelling is an art that's hard to master, and Remi's got it down to a T. She sings about loneliness and having to take some time and space from someone she craves but can't have. This is officially going in my 'Sad Bops' playlist.
RINA SAWAYAMA - "THIS HELL"
One of my favorite indie pop queens, Rina is back with another masterpiece. This world clearly isn't getting any less apocalyptic, and she doesn't hesitate to call out all the atrocities in the music industry, with "Fuck what they did to Britney, to Lady Di and Whitney." Some things might suck right now, but at least we have music, and this hell is definitely better with Rina.
MAGGIE ROGERS - "WANT WANT"
Keeping up with the theme of 'indie girl dance bops', we have Maggie Rogers' new single "Want Want." The second single from her upcoming album Surrender, "Want Want" utilizes her trademark alt/rock groove, percussive and expressive vocals, and an infectiously catchy chorus. With this song and "That's Where I Am," the first single, I have nothing but pure excitement for the album's release on June 29th.
GOTH BABE - "TAKING OVER THE SUN"
I knew I was writing about this song as soon as I heard that low electric guitar riff! I only heard this song today but the catchy melodies, instrumental hooks and sultry vocals are already living in my head rent free. The arrangement really carries you to the place Goth Babe describes in the lyrics - up the clouds, over the sea, staring at the stars, and taking over the sun.
DAGNY - "BRIGHTSIDER"
Dagny's "Brightsider" is the perfect summer song to start the month of June. The lush synth arrangements, refreshing vocals and belty chorus make what she's singing about so relatable, whether you're actually living your summer fantasy of falling in love on the weekend, or are just sipping wine alone on a Thursday night. Don't worry if you're the latter; this song will make you fall in love for a magical 3:16 minutes!
ALFIE TEMPLEMAN - "CANDYFLOSS"
From Alfie Templeman's debut album "Mellow Moon," "Candyfloss" uses the central metaphor of - you guessed it - candy, to juxtapose the innocence of childhood with the toughness of this world. The music brings out the premise so well too, with falsetto response lines in the verses ("dip it in sugar") and bright electric guitar ear candy.
TESSA VIOLET - "BREAKDOWN"
Tessa Violet is a great example of an artist that pushes the boundaries of pop by experimenting with other styles, yet consistently keeping her trademark sonic sound.
The bass riff, edgy vocals, and the lyric "I went to hell, but now I'm coming back" -
no one else could make a "Breakdown" sound so powerful.
LAUFEY - FRAGILE
Let's take a break from the upbeat dance tracks, shall we? Although, this indie pop song with its bossa nova influence is certainly a song you can sway to. Laufey's soft vocals and flowing melodies warmly bring out her feelings of longing, anxiety, and fragility. The instrumental cut off before "I've never been so fragile" followed by a suspension on a dissonant note and a downwards riff is just songwriting genius.
YEAH YEAH YEAHS - "SPITTING OFF THE EDGE OF THE WORLD" ft. PERFUME GENIUS
Fans of the 2000 Indie Rock band lost their minds this week with the drop of Yeah Yeah Yeahs' first single after nearly 9 years, "Spitting Off the Edge of the World," and what an epic song to make a comeback with. The song speaks for itself, so I'll end with a quote by Karen O from a press release - "The mood of the track is one of defiance – in particular, defiance of ruin. It was me wanting to convey to my child that all's not lost."
MILK JENNINGS - "LATE NIGHT" ft SAM COHEN
It's 1am as I write this, rounding up this post with the perfect song to take to bed. The sweet, calming vocals and laid back arrangement coupled with the trippy, transcendental visuals is enough to make me want some warm milk and a long night's rest.
Well, that's it then! I hope this selection of indie pop songs took you on a journey through heartbreak, dance breaks, anger, love, peace, and relaxation. See you next week!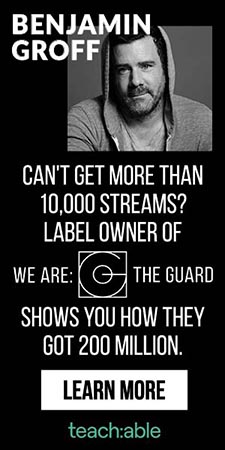 Aashna Gupta is an artist and writer from New Delhi, India. Other than singing, writing, and scouring through playlists for new artists to listen to, her daily activities involve napping, playing video games, and wondering when Rihanna's next album is going to drop.