INDIE POP JAMS FOR SUMMER SUNSETS
Photo Creds @knifecore

Happy Summer! Here are some of the best new indie pop jams for your week. If you're heartbroken or happy or simply looking for your next song you can turn on when you're on a sunset drive, we have it all.
MEDIUM BUILD- "COMEONBACK"
Medium Build blends raw lyrics and grungy/indie production to create a trance for his listener in his latest single "Comeonback". Written in the form of a conversation between lovers wishing they could find what they had again, the Alaska native has delivered us a tune that belongs in a sad scene of an artsy movie. With a grit in his voice that is reminiscent of Dermot Kennedy and Mumford and Sons, Medium Build is able to pierce straight to his listeners heart.
ARDEN JONES - "BEDROOM FLOOR"
Here it is, your driving song for the summer. Arden Jones, a 20 year old Bay area native once again brings the heat with his latest EP Age Tape 5. "bedroom floor", the first track off of the ep is a perfect song for cruising the beach during sunset. Keep an eye out for this young artist as he has unmatched drive, releasing 5 EP's over the last 5 months with many more to come.
LEXI JAYDE - "SOMEDAY"
If you want a tear jerker, this is your song. Lexi jayde has been blossoming recently and this song off of her latest EP is a testament to her ability to open up sonically. Co-written with Finneas, Lexi is able to show her vulnerable side to the listener through gut wrenching lyrics. With a driving indie-pop production and inspired vocals, Lexi tears our heart right out with this banger. If you're a fan of sad songs you can head bop to, this is your song.
RC AVENUE - "VOICEMAILS"
This self produced highschooler out of Carmel, California can do it all. Mixing an indie-pop/punk production with crisp vocals, RC Avenue catches you right away with his latest single "Voicemails''. It's the kind tune that gets stuck in your head for weeks and you don't realize it until you're singing it out loud at the grocery store. After just graduating high school last week, who knows where this blossoming artist and producer will be in five years.
AIMEE VANT - "SAFEWORD"
Aimie Vant is brutally honest in her latest single. This indie artist out of Reading, Massachusetts brings a new lyrical perspective and sound to her catalog with her latest song "Safe word" . As she sings in the chorus "Yeah, I'm crying in the car with thе headlights off, asking how my youth got lost", Aimie is able to display a level of honesty through melody that will give you goosebumps. This deeply personal song combines honest lyrics and an epic production to make for a tune that you can bang your head off your steering wheel to.
RAY LAURÉL - "HUNTER SCHAFER"
Intense. Intense is the first word that comes to mind when describing "Hunter Schafer", the third single from Ray Laurél. It's almost as if we can feel this British singer/songwriter and producer personality through his unique production and lyrics on this tune. The song's blending of vocal samples with distorted guitars with a driving drum section produces a trance for the listener. Witten as an ode to the actress "Hunter Schafer" Ray described the song as a "dramatic purple rain-esque bop" that was written as a result response to watching the show Euphoria that Hunter Schafer stars in. In an interview with The Line of Best Fit, Ray said "the show really helped me feel comfortable in my skin again, especially with my newly realized sexuality." With such unique ideas and music it's going to be exciting where this young artist takes his career.
LUKE ROYALTY - "COMMUTER"
Luke Royalty doesn't sound like anybody else. With a thick British accent he walks a fine line between talk singing and rapping. Luke emotes a sound that is uniquely him whenever he hops on a track. His latest single "Commuter" is a perfect example of how he has his own independent sound and style. "Commuter" is the song to turn on when you're leaving a party and thinking back on the night you just had.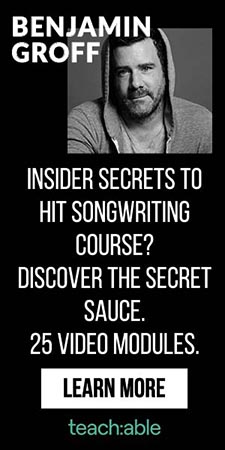 Tom Siletto is a songwriter and producer who currently studies music business at Berklee College of Music. Originally hailing from Carmel, California, Tom loves to both listen to and create music. In his free time, Tom can be found playing basketball or gardening with his mom.