BEST NEW INDIE POP TO CRY YOUR HEART OUT TO
Photo by Gabe Pierce on Unsplash
We're back with another indie pop soundtrack for your week, this time channeling lost connections, shitty friends, and heart-wrenching breakups. From Avery Lynch to Finneas, we've got you covered for whatever reason you may be "in your feels."
JOAN - WAITING ON NOTHING
joan returns with a new single "waiting on nothing," filled with rich indie pop vibes, but definitely different from their usual sound. The Arkansas duo depicts a relationship in which "you're desperate for air and know you need to stand up for yourself by telling them they either need to finally stay for good, or they're not welcome in your life anymore."
MAY-A - CENTRAL STATION
MAY-A's "Central Station" is the perfect example of "love at first sight." Catching a glimpse of a potential romantic interest on the train, this indie pop masterpiece takes us into MAY-A's imagination where the two live out their fairytale fantasy - we're talking skateboarding, playing guitar on rooftops, the whole nine yards.
FINNEAS - A CONCERT SIX MONTHS FROM NOW
Now that Billie's Happier Than Ever is out, Finneas is back to releasing music of his own, this time, set in the Hollywood Bowl. "A Concert Six Months From Now" is the opening track to his upcoming album, Optimist, and follows the storyline of an on-and-off relationship spanning 10 years. Simultaneously, the indie-leaning pop track alludes to the uncertainty, hesitation, and prolonged frustration of COVID-19.
HIPPO CAMPUS - SEX TAPE
"Sex Tape," the 2nd single for Hippo Campus' new album Good Dog, Bad Dream is out and it's safe to say we're stoked. An ode to nostalgic Minnesota summers, this indie pop song highlights oddly relatable moments of adolescence, all wrapped up in glitchy, grainy, vibrant visuals.
TAE - ALL NIGHT
Twirling in streamers and spinning the disco ball, Tae brings us retro visuals to accompany her indie dream-pop release "All Night." For her fourth single, she weaves psychedelic synths with relaxed electronic beats.
KRISTIANE - SOMETHING TO MISS
Kristiane is back with her new indie pop single "Something To Miss" and we're totally here for it. With an intro representative of Cyndi Lauper's "Time After Time," the LA-based singer's smooth, dreamy vocals wisp us away into this film-captured scene.
AVERY LYNCH - SH*T PEOPLE
After gaining recognition on TikTok for her stripped-down, acoustic song ideas, Avery Lynch has gone on to release yet another heartfelt single "Sh*t People." After realizing some people in her life were, well, shit, the Boston-based singer-songwriter wrote this song to mark an end to second chances.
Looking for more indie pop mastery? Check out our weekly indie A&R playlist! :)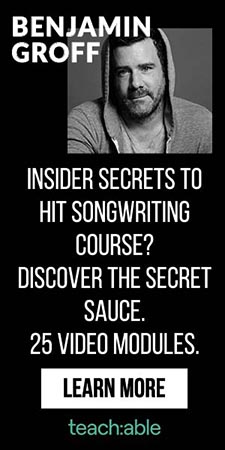 Solveig Deason is a junior at Berklee College of Music double majoring in Music Business Marketing and Film Scoring. As the Vice President of the Berklee A&R Group and previous A&R intern for Sony Music Canada, Solveig is passionate about discovering and working with upcoming artists. While studying under a full-tuition piano scholarship, Solveig writes for the Music Business Journal and curates content for multiple music business social media accounts.