BEST NEW INDIE POP - WEEK 35
The hottest thing about the MTV VMA's was the actual temperature and of course Missy Elliot. But that's not a surprise now is it?! I mean, did you even watch? Of course you did … you probably had it on in the background while finishing up the homework that you procrastinated on doing all weekend because why not. Well, I literally don't remember much of it because I was too busy rounding up this week's best indie-pop songs and Googling Sebastian Maniscalco who??? While today's featured artist did not walk away with an award, we assure you they are worth a listen or two.
GOLDLINK - U SAY FEAT. TYLER, THE CREATOR, JAY PRINCE
You're going to want to turn it up on GoldLink's "U Say" because nothing is going to feel as good as when you sway your hips to the jazz-infused samba beat. The collab with and Tyler, The Creator and Jay Prince is pure gold. It's the kind of tune that makes you feel like life is easier than what it is. All is good when the tropical vibes set in and the lyrics penetrate your ears.
MISSY ELLIOT - THROW IT BACK
Readers of this blog, I know you know all about Missy Elliot and if you don't I'm afraid this post won't do any justice to the greatness that is Missy. She is the OG, the real thing, a unicorn, a legend, and "Throw It Back" is her way of letting the new generations know who she is while reminding the former generations she is not to be forgotten because she's mother freaking Missy Elliot.
CLIPPING - NOTHING IS SAFE
Clipping's chilling single "Nothing Is Safe" sounds like it should have been the theme song for Stranger Things. While YouTube comments praise this for being a great Halloween track, I beg to differ and say that it hits home. This is the perfect soundtrack for this so-called life because, in fact, nothing is safe and we are all dying. And life is scarier and creepier than this track.
CHARLI XCX - MISS U
On a lighter note, Charli XCX brings to us a song full of thoughts that at some point in time have crossed out mind. Why do we run away from those we love if, in the end, we end up missing them? We, humans, are so weird, but hey … it makes for a catchy pop song.
MARGØ - LOVELOST
Don't let the dark and grim tones that underly Margø's single "LOVELOST" fool you into thinking it's a sad gloomy pop song. Oh no, not here. If you pay close attention to the lyrics, you'll quickly realize that this song is about breaking free from a toxic situation. It's about inner strength and becoming a better stronger person.
TKAY MAIDZA - AWAKE FEAT JPEG MAFIA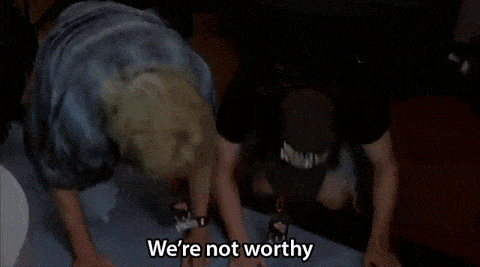 KYGO & WHITNEY HOUSTON - HIGHER LOVE
Can we get Kygo to add his magic to all of Whitney Houston's hits? This is just beautiful and it didn't take too much of Kygo's production to revamp this great Houston classic. His tropical dance floor style gives the single a second wind and earns it a sweet spot on Billboard's Top 100.
YUNA - NOT THE LOVE OF MY LIFE
For anyone looking to break up with their S.O. but can't come up with the words to express, have no fear, Yuna is here to say everything you want to say but can't. Just remember though, once you play it for the person you want to end things with, there is no going back. Things do eventually get better.
DROELE - VIRTUAL FRIENDS
If things in your life seem to make no sense, have no fear, Droele is here to make less sense of it with "Virtual Friends." Throughout the track, we're exposed to a manic-like ticking song that makes you feel like times a wasting and your life is passing before your eyes. Before you can hit the panic button, the producer swiftly changes the tone to something so irresistible it makes it hard to turn away from.
GREYSON CHANCE - WHITE ROSES
I'm an equal sucker for a man with a raspy voice as I am for a man who can make me cry. Yes, grab some tissues because Greyson Chance will make you ball your eyes out with his single "White Roses." Perhaps I'm too much of a sensitive person or perhaps Chance is just great at storytelling or both, but I am forever now a fan!
--
That's it from us today. Catch us next week with more pop songs
Photo by Lauren Richmond on Unsplash.
Beca Arredondo is easily unamused with all things not related to her interests. On her good days you can catch her avoiding the California sun and glued to her Mac plotting the next big thing. If you happen to run into her on the street and notice her wearing headphones do NOT disturb her. She is not responsible for any possible damage. Aside from the above she's very sweet and perky and responds well to good music and food.